During an interview, Zufi Alexander, a trailblazing entrepreneur and well-known handbag, accessory, and shoe designer, provided insight into her entire path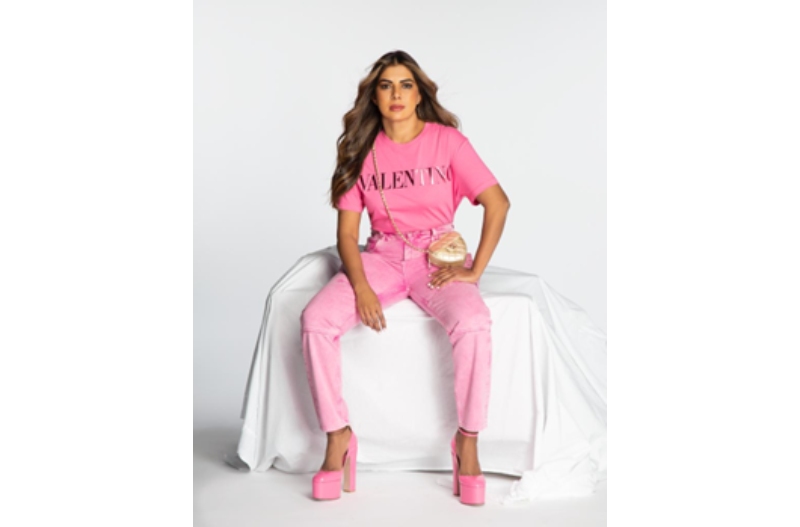 How would you sum up your experience amassing a handbag collection thus far?
I'm passionate about handbags and adore them. A woman's best friend can be her handbag. I consider colours, skins, forms, hardware, and all other pertinent details when designing handbags. For a time now, I've been creating handbag designs. Due to my passion for handbags, I ended up amassing a large collection of bags, both new and vintage. Women adore purses; it's an intrinsic part of who they are. The characters of those people intrigue me. Through my new Instagram platform, Zedit, I'm interested in promoting women's individuality in addition to making bags that make women happy.
Describe an instance when your role as a handbag designer made you feel overwhelmed, both positively and negatively.
As a designer, when your collection is well received, you feel a sense of accomplishment. There are moments when it feels overwhelming, when you're dealing with production problems, delays, and situations where things aren't going your way, but in those situations, I find strength in figuring out how I can improve things. At the end of the day, I am incredibly proud of what has been accomplished despite the difficulties.
You own a handbag collection that includes rich colors and exotic textures that exude high fashion and also appeals to royalty and celebrities alike. What has recently been introduced, and which ones are your favorites?
The "Kiss Me Baby" bag was my favourite creation. It was created in numerous hues and skin tones. It adorned the arms of numerous royalties and celebrities. I love butterflies, so it was designed to look like a butterfly. They are very exquisite and lovely. The bag was made to please women and was quite elegant.
Being a handbag designer, what do you advise the fashion community to avoid when wanting to acquire an exorbitant piece?
I would like to advise that when you buy a bag, choose something you will love forever. I would avoid buying a product that I would just box up in the cupboard and not use it often.
Apart from being a handbag designer, you've also gotten into the lines of shoe and jewellery design, and you've also founded ZEDIT. Please shed some light on its ups and downs, and how do you ensure you keep track of every circumstance?
I keep track of every event by jotting it in a journal. Every little thing is significant to me, and I always try to take something positive from every situation.
Speaking of Zedit, what inspired you to create it?
I have designed bags, shoes, handbags and accessories. I have cross collaborated with major brands and enjoyed working every bit of it. However after 2020 (Covid) I realized that what we need the most is a healthy mind and a heart. We need support and encouragement. I founded Zedit as I want to introduce fashion with an emotional twist. As my viewers follow the fashion trends they should also read the positive affirmations that go along with it. The platform is meant to encourage and support women.
Your creation of ZEDIT caught our attention as a highly intriguing aspect of your life. What would you like to add regarding the same?
I would like to say that you work on yourself and express your emotions. Love and kindness are key; if you sow positive action, the universe will reward you in a positive way. Though it can be difficult at times, one must persevere and find strength in what they have lost yet can still obtain.
What do you anticipate from your current work in the upcoming years?
I anticipate that women will find courage, strength and fashion tips from Zedit. We can reach out to women of all shapes, background, color, heritage to provide emotional and mental support. To be able to feel that it's ok to express who they are without feeling condemned or judged.
What kind of drive will you use to advance along your path? Give your quotation.
I envision a tribe of women who feel the freedom of knowing who they are and accepting who they are. They are able to wear what they feel, as what you feel is who you are. Fashion has no barriers, and neither does mental or emotional health.
To learn more about her proficiency, follow her on Instagram:-
https://www.instagram.com/zedit.zva/