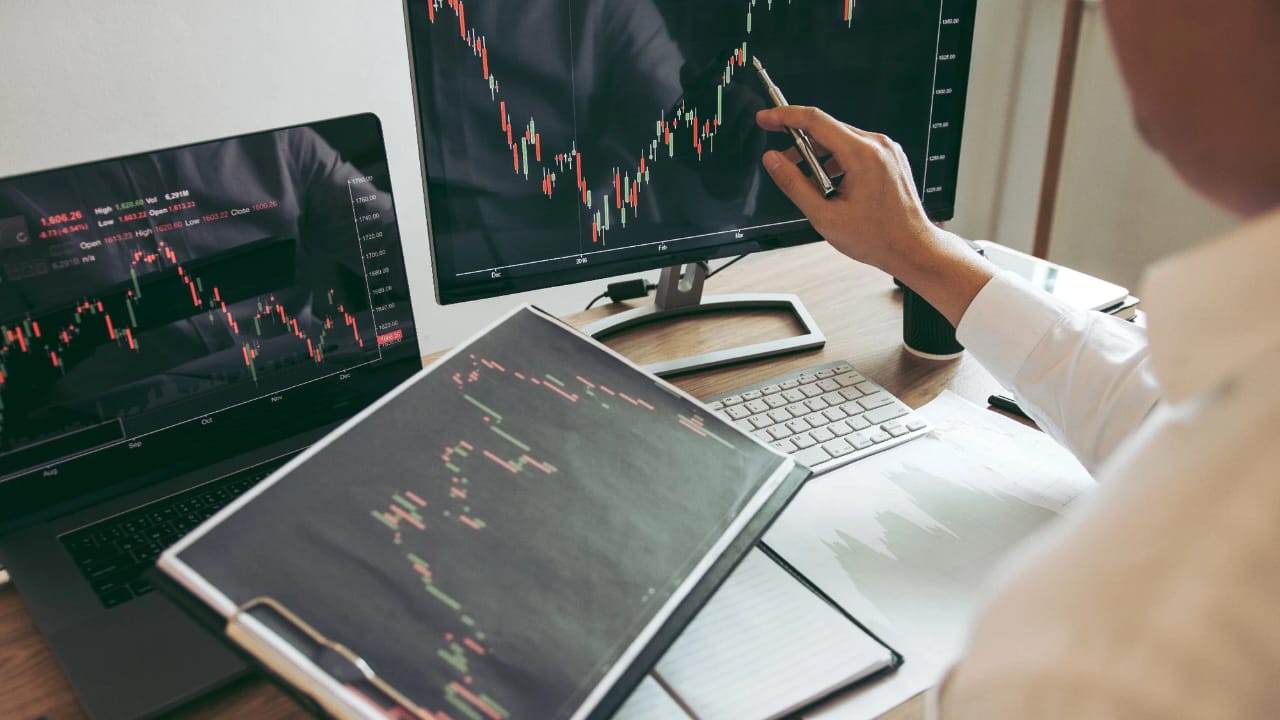 Trading in general requires a lot of knowledge to get started. From basic concepts to advanced ones, from learning to read candlestick charts to using advanced indicators, from analysing the market to devising well-defined strategies with an edge. So, the learning curve for an average beginner with zero knowledge would be a prolonged one. But this learning curve can be shortened to a great extent with the right copy trading strategy. Still, you would need some surface-level knowledge to get started with copy trading too. This write-up aims to cover all that you would need to know for becoming successful at copy trading.
Copy Trading – Meaning
Let's start with the basics, what is the actual meaning of copy trading? In simple words, you will be copying the trade positions of another trader. All trades that are opened in that trader's account will be automatically copied to your account. And thus you won't have to manually trade on your own. It's like another trader trading on your behalf as you get the advantage of their knowledge and skills. By choosing to follow a trader for copy trading, you will also be copying their trading plan or strategy as well. So, copy trading is as simple as that.
How to start copy trading
In the past, people used to buy copy trading signals or join telegram groups for copy trading. But with the advancement in technology, copy trading has evolved to the next level. You won't have to subscribe to signals services as there are some really good copy trading platforms that would save you from the trouble of finding legit traders to copy.
Perks of joining a copy trading platform
More secure.
More choices.
Advanced copy trading tools.
You get a list of top traders and advanced search filters to find your match.
See real time statistics about performance of traders.
Advanced search filters to choose the right trader as per your requirements.
Automation feature to run the profitable trading system freely.
What most popular copy trading platforms offer
Plenty of traders to choose from.
Ranking of traders as per their past performance.
Different risk management features.
Automated trading.
Transparent algorithm based ranking system and advanced search filters.
Beginner friendly user interface.
Good customer support.
Advanced search filters.
Detailed performance statistics of top traders.
Factors to consider while choosing a trader for copy trading
Track record of performance
First thing to consider before selecting a trader is their actual trading performance. This will give you a short review of what you are signing up for by following a particular trader. The ROI (Return on Investment), profit margin and consistency should be key determinants for making a wise choice in this regard.
Their experience
It will be better to follow a trader who already has a good amount of trading experience to begin with. The number of weeks or months they have been trading on the platform can be used as a criteria for evaluating their experience.
Max Account Drawdown
Trading will never be free of risk or losses even for the most experienced and professional trader. And the amount of loss would be reflected in the live trading account as an account drawdown. So, you must be checking the maximum account drawdown of the trader before following them. This is the amount of trading capital that was used for making up for the trading losses. When you copy another trader, their profits and losses will become yours too. So better to check how much they are losing before hitting the follow button.
Risk profile
This factor is directly related to account drawdown as well. You can check their max number of open trades and also see the trading history of the top traders for a given period of time. This will help you assess the risk profile of top traders and then you can easily choose the trader whose risk appetite is similar to yours.
Their Following
One of the easy methods for recognising traders with profitable trading systems would be checking the amount of following they have on the platform. You can also check their profile where they would usually give a brief description of their strategy and trading style. We cannot really say a trader is good enough for you just because they have a huge number of followers. But still, it can be a good determinant for choosing the best trader in most cases. But don't forget to check their track record and risk profile in addition to the following.
The last piece of advice
Now that all of the relevant information and knowledge has been shared, you would need to mark the beginning to your copy trading journey. However, one drawback of copy trading is that the past performance of any trader cannot be considered as a guarantee for future success and profitability. Even the most profitable trading systems can fail and hence in order to succeed at copy trading, you should be thoroughly monitoring the trading systems to detect any deviation in time.
In the end, you have to be responsible for the amount you are risking and manage your capital well. But you can surely get some good results in copy trading by paying attention to these aspects.