Elon Musk will become a board member of Endeavor Group Holdings ahead of IPO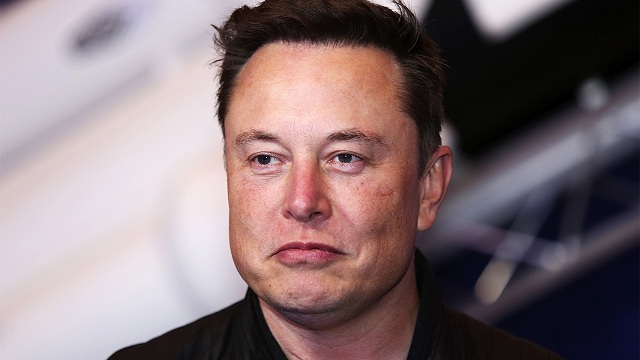 Tesla CEO Elon Musk will join Ari Emanuel's Endeavor Group Holdings Board of Directors in front of the group's Initial Public Offering (IPO), a filing with the Securities and Exchange Commission says.
Endeavor Group Holdings, Inc., is looking at business magnate Elon Musk to serve on its directorate as it works on an IPO rebound after a past attempt failed.
Elon Musk, 49, presently spends his time with Tesla, SpaceX, Neuralink, and The Boring Company, however, will join the Endeavor board in the coming months, the filing says. He is at present recorded as a "Director Nominee." However, the filing depicts what Musk's possible position will be.
Elon Musk, who established Tesla and SpaceX, is recorded as a director nominee however "will become a member of our board of directors at or before the pricing of this offering" as per the SEC filing.
"Mr. Musk is currently a director nominee and will become a member of our board of directors at or before the pricing of this offering," the filing says. "Mr. Musk was selected to serve on our board of directors because of his professional background and experience running a public company, his previously held senior executive-level positions, his service on other public company boards, and his experience starting, growing, and integrating businesses."
He likewise runs The Boring Company which is tunneling passages in cities including Las Vegas and potentially Miami.
Endeavor incorporates a few notable brands under its parent organization, including talent agencies WME and IMG, and premier mixed martial arts promotion Ultimate Fighting Championship, most commonly referred to as the UFC. The UFC was bought by Endeavor's WME-IMG joint venture in July 2016 for $4.2 billion.
Elon Musk is as yet qualified to join the board of Endeavor, whose brands incorporate WME, IMG, and UFC, despite his settlement with the SEC in 2018 that constrained him to give up his role as Tesla's chairman for at least three years even though he was permitted to stay as CEO.
Endeavor had attempted to launch an IPO before yet pulled the plug on the effort at the last minute in the Fall of 2019 when market conditions were ominous. The organization may have detected it wouldn't arrive at its fundraising goal, as per the Deadline, and picked to wait for better economic conditions.
It likewise avoided 2020 as a potential date for its IPO because of the Coronavirus pandemic. Despite pulling in to a lesser degree a benefit contrasted with 2019, CEO Ari Emanuel stated the organization stayed versatile regardless of the extreme conditions and is attempting to start an IPO in the coming months.
"As challenging a year as 2020 was, it underscored the strength, creativity, and resilience of our people who mobilized time and time again in the face of overwhelming odds," Emanuel wrote in the S-1 filing. "We made difficult decisions but worked as a team to find creative solutions and best position the business for the future." The organization announced $3.5 billion in revenue a year ago, down $1.1 billion from 2019.
As long as Endeavor can raise the right capital and it maintains a strategic distance from some other unpredictable economic vulnerabilities, it will trade under the "EDR" ticker symbol on the New York Stock Exchange.
Concerning Endeavor's business, the organization was hit hard throughout the pandemic, taking in just under $3.5 billion in revenue in 2020, down from $4.57 billion in 2019. In any case, before the beginning of the virus, its "business delivered strong revenue growth," as per the filing.