Empowering Dreams, Inspiring Change – The Remarkable Story of the Caribbean Queen of Real Estate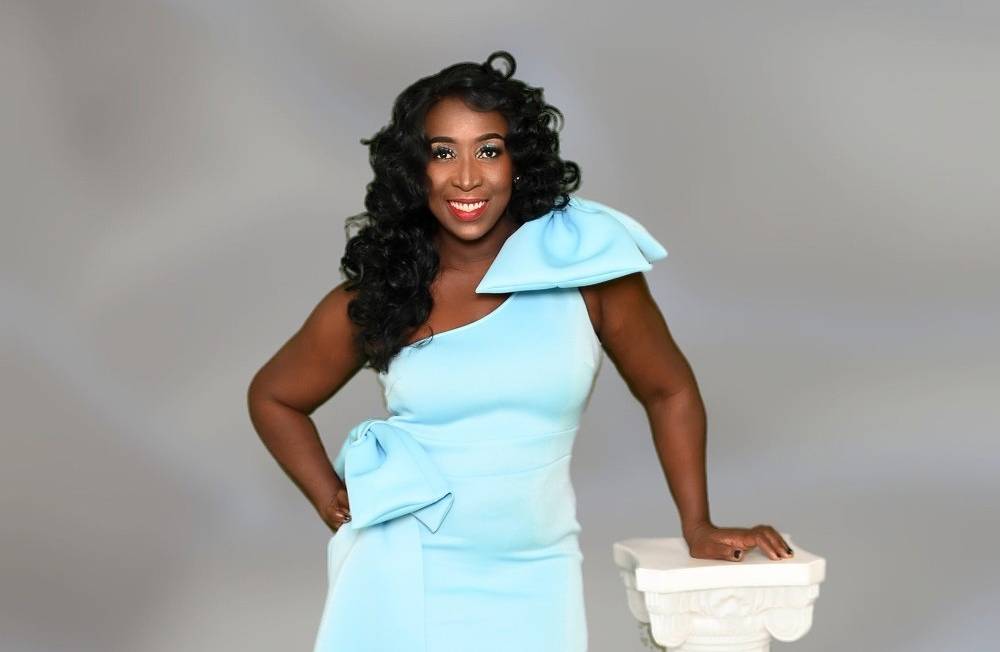 Introduction:
In the world of real estate, success stories often revolve around seasoned professionals with extensive financial backing. However, there is one rising star who challenges the norm and exemplifies the power of resilience and determination. Meet Karis Munroe, the Caribbean Queen of Real Estate, whose journey from struggle to success has become an inspiration to aspiring entrepreneurs worldwide.
From Struggle to Survival: A Glimpse into Karis Munroe's Early Life
Born and raised in Guyana, South America, Karis Munroe faced the harsh realities of financial hardship from a young age. Her family's limited resources meant that opportunities were scarce, and Munroe had to confront adversity head-on. Yet, it was these early struggles that forged her unbreakable spirit and ignited her determination to create a better future.
Embracing the Dream of Real Estate: A Journey of Self-Education
Moving to the United States presented Munroe with new challenges, but it also opened doors to endless possibilities. With a growing fascination for real estate, she delved into self-education, absorbing knowledge from every available resource. Despite facing financial constraints, Munroe's thirst for knowledge was insatiable, and she worked tirelessly to grasp the intricacies of the industry.
Creating a Path to Success: Karis Munroe's Unconventional Rise
Undeterred by the traditional paths to success, Munroe charted her own course in the world of real estate. Armed with passion and a keen eye for innovation, she founded Fabulous Homes International Realty. This groundbreaking venture focused not only on selling properties but also on offering alternative financing options to potential homebuyers. Through her platform, Munroe sought to redefine accessibility to homeownership and dismantle barriers that stood in the way of dreams.
The Power of Alternative Financing: Making Homeownership a Reality for All
Munroe's alternative financing interest-free mortgage platform emerged as a game-changer in the industry. By providing homebuyers with innovative financing options, she opened doors to homeownership for individuals from diverse financial backgrounds. No longer confined by traditional financing limitations, aspiring homeowners found newfound hope and a clear path to realizing their dreams.
Beyond Real Estate: Empowering Lives and Communities
For Munroe, success transcends personal achievements and extends to the empowerment of communities. Embracing a profound sense of social responsibility, she has spearheaded several philanthropic initiatives that address pressing societal issues. The Foundation #Almost Homeless offers support to individuals at risk of homelessness, while the Youth Empowerment Entrepreneurship and Sustainability organization equips young entrepreneurs with the tools they need to thrive.
Mentoring and Building Networks: The Growth of the Caribbean Association of Real Estate Professionals
Understanding the significance of mentorship and collaboration, Munroe co-founded the Caribbean Association of Real Estate Professionals. This initiative brings together real estate professionals from the region, fostering a supportive network for knowledge exchange and professional development. Munroe's vision of elevating the industry through collective efforts is a testament to her commitment to fostering positive change.
Transforming Communities: The City of Avalon – A Vision of Sustainable Living
The City of Avalon, Munroe's ambitious real estate development project in Guyana, stands as a beacon of sustainability and progress. Embracing green living practices, the city incorporates solar power and water recycling systems to reduce environmental impact. With a strong emphasis on community building, the City of Avalon aims to redefine urban living while preserving the natural beauty of the landscape.
Recognition and Inspiration: Celebrating Karis Munroe's Achievements
Munroe's outstanding achievements have earned her recognition and respect within the real estate industry and beyond. As a proud inductee of the Million Dollar Club and the Summit Century Club, her accolades serve as a testament to her unwavering dedication. Yet, it is Munroe's unwavering commitment to empowering others and inspiring positive change that truly sets her apart as a rising star in real estate.
Conclusion:
Karis Munroe's remarkable journey from struggle to success exemplifies the power of tenacity, determination, and compassion. As the Caribbean Queen of Real Estate, her vision of a world where homeownership is accessible to all drives her passion for innovation and empowerment. Beyond her professional achievements, Munroe's commitment to uplifting communities and fostering positive change establishes her as a true inspiration for aspiring entrepreneurs worldwide. In a world where barriers may seem insurmountable, Munroe's story reminds us that with unwavering dedication, dreams can be realized, and lives can be transformed.