Entrepreneur and Seeek founder Andrew Lewis creates intelligence software aimed to decentralize companies and marketers from tech giants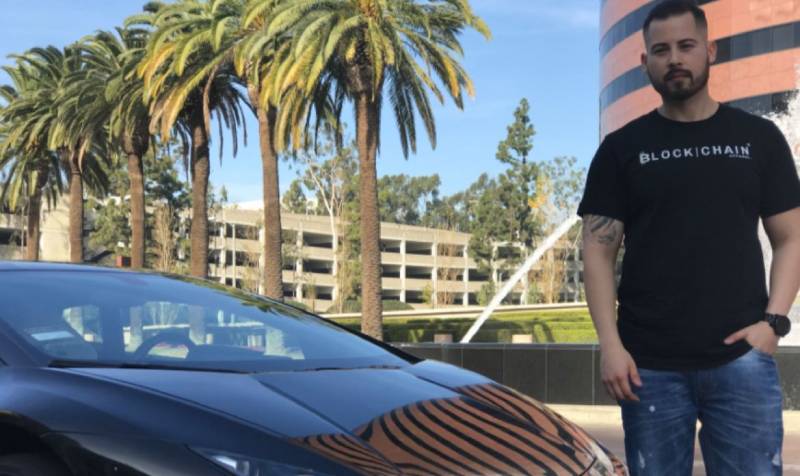 Andrew Lewis owns his marketing firm Agency Turnkey and now is super excited for the launch of his software company Seeek.io.
There have been tons of talented beings across the world creating tons of success stories among industries globally; however, do all of them go ahead in attracting people's attention and inspiring them? Well, a few of them surely do have a more profound impact on people with the kind of success they draw for themselves and their brands/businesses and the level of momentum they create with all that they offer in the respective industries and niches. Holding more talk around these professionals and entrepreneurs is necessary for the world to know their genius and how they are determinedly pushing the envelope with their endeavours. We couldn't help but notice the rise of one such exceptional entrepreneur in the digital world named Andrew Lewis, who spearheads a marketing company as amazing as Agency Turnkey and is also the brain behind his soon-to-be-launched software company Seeek.io.
Andrew Lewis hails from California, the US, where his businesses are based. Right from a very young age, he was determined to make it huge in the world of entrepreneurship but also knew he had to do something different to create his unique niche as a businessman. His attention was caught by the constant boom in the marketing world, and hence in 2015, he jumped into the industry, starting a solo digital marketing agency with no prior knowledge or experience. He kept acquiring more knowledge and honing his skills, which led him to draw his success story from scratch to making $750K, servicing both businesses and other agencies.
With Agency Turnkey, he has been scaling brands and businesses through predictable, scalable, and profitable advertising, lead generation, and hyper-focused marketing services. And, with Seeek, Andrew Lewis is driven to decentralizing advertising online. He is growing it as a software company and for three years has been developing an intelligence software aimed to decentralize brands, companies, and marketers from tech giants like Facebook and Google. With the recent release of IOS 14/15 affecting digital advertisers globally, Seeek will be the secret advantage behind all future powerhouse brands who want to dominate Web 3.0. He explains that the new marketing world is all about behavioural targeting, and Seeek does exactly that, which will enable people to track behaviour at a level and scale through AI, which previously was thought unimaginable.
Andrew Lewis highlights that his goal with Seeek is to help companies break free from the walls built by tech giants like Google and Facebook. After Seeek gets fully released, people will have access to an entire addressable market that they could contact at the very beginning, middle, and end of their buying journey. Through Seeek, he wants to make it easier for companies and advertisers to reach their most ideal audience while also lowering the cost to do so.
Andrew Lewis (@andrewlewistv) is optimistic that Seeek will change the digital marketing & advertising space forever.