Fashion designer Behnood Javaherpour is an ideal example for all the budding entrepreneurs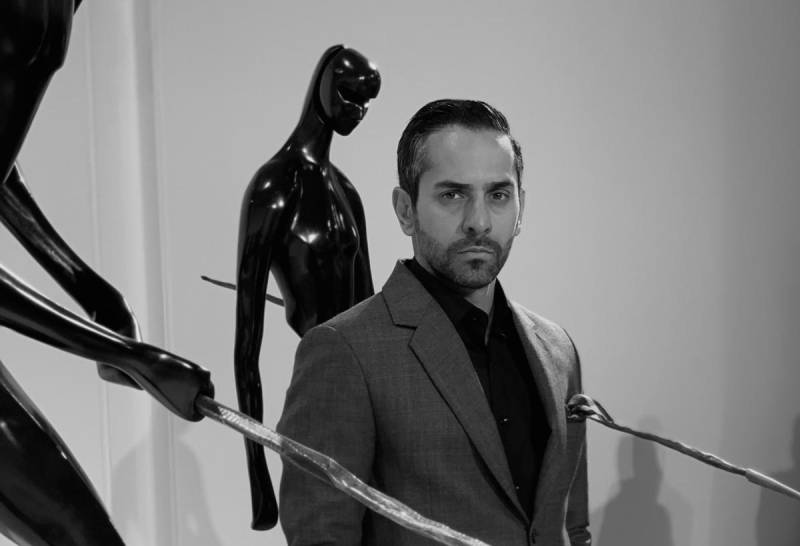 There are few individuals who always play it safe by not stepping out of their comfort zone. But very rare individuals dare to go a step forward to build an empire of their own. Rather than fitting in the mainstream work culture, Behnood Javaherpour opted to stand out with the diversified skills that he possesses. The man needs no sort of introduction as his work justifies it all. The undying passion he holds for fashion sums up why he is one notable name in the fashion industry. Behnood's journey is one inspiring tale, and today he is a leading fashion designer, entrepreneur and art curator.
Coming from a wealthy family, Behnood's life was a bed of roses. However, he was determined to establish a venture of his own. Marching towards his dream of becoming a wealthy entrepreneur, he started working at an age of 15 in the trading of fabric from Italy to Iran and then to UAE. With sheer dedication and perseverance, Behnood worked rigorously and in a decade he set his footprints as one of the wealthy entrepreneurs in the fashion industry.
Hailing from Tehran, the fashion designer is currently based in Dubai. His experience in the fashion industry has made him one of the household names with having control over nine firms catering into the art and fashion industry. Mr. Javaherpour's most successful ventures – 'Behnoode' and 'Behnoode Foundation' have brought art and craft to the forefront in the best way possible. While the former is a clothing brand, the latter is a unique art museum that encourages and highlights art from different parts of the world.
Describing his fashion statement, we ought to say that his style is all things classy with a blend of sophistication to it. According to the entrepreneur, he believes in the old saying that says "The first impression is the last impression." And his Instagram feed is a depiction of the knowledge he holds of art, fashion and lifestyle. Behnood then stated, "I don't believe in only thinking out of the box ideas. I intend to strategize and execute different forms of art to life."
Besides his professional work, the ace fashion designer has played an instrumental role in doing philanthropy work. Earlier, he had made a massive contribution to support the underprivileged children in Nepal. A majority of the revenue that he generates goes into the development of children, and that is one cause the entrepreneur is closely associated with. All in all, entrepreneurs like Behnood Javaherpour are an inspiration who has made a perfect balance between generating revenues and making working towards the betterment of people.