Harshita Yadav: Creating A new sensation in the fashion industry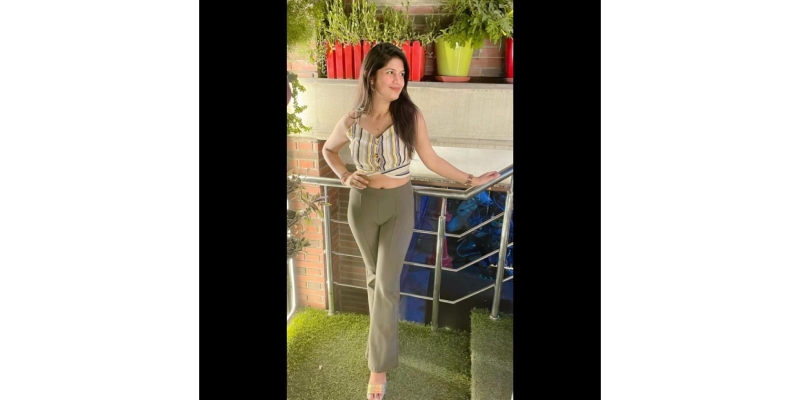 A fashion designer is the person who comes up with the ideas and designs today, for the clothes that we, the consumers, will be wearing tomorrow. This alone, the power to inspire the world of fashion, would be enough to make me want to become a designer, but designing clothes is also a way of expressing yourself. Each designer is unique and thus the clothes that each create are just as unique.
So here we have a story about a girl who's a true inspiration for everyone in the designing field.
Harshita Yadav, a residence of Gurugram city in the state of Haryana, started showing her interest and passion when she was just a small girl. As a kid she used to dress up in different clothes, styling her different outfits together and making colourful combinations. Participating in school competitions and from doing roles in dramas at assembly to being an incredible fashion designer was not easy for her but she did it all with dedication and passion towards her dream.
She completed her school journey from a prestigious institution in Gurugram- Rotary Public School, Sector-22. Later she joined Kalindi College of the Delhi University and completed her graduation in BA.
"Designing was my passion till I realised it has to be my profession, so I decided to post graduate myself in the field I truly want", she says. With this spirit, she joined J.D. institute of fashion designing taking another step towards her fabulous career.
After achieving her educational degrees she also participated in 'MISS India Ki Shaan 2019' and got the first runner-up award. She also worked as an volunteer and contributed her fabulous designs in Delhi Times Fashion Week.
And, lest you think those accomplishments are insufficient, I should mention that Miss Harshita Yadav also completed an internship training with one of the best in the clothing industry, Dhruv Clothing Company, a garment export house in the beautiful city of Gurugram, where she worked in the Fashion Designing/Merchandising dept. As well as New Apparel design sketching, drafting, garment manufacture operation/costing, and all apparel related operation handling. Also we have been informed by her supervisors, during the internship training she has shown excellent results and she has demonstrated good design skills with a self-motivated attitude to learn new things. Her performance exceeded expectations and she was able to successfully complete the project on time. That just shows how much she is dedicated to her internship and career.
Now we must tell you that she's at the point of opening a new chapter in her life and starting her own brand- "Gathbandhan by Harshita". She's also opening a offline office and showroom in sector 21, Gurugram, where we can see her fabulous work.
The designs she creates are special and considered as a must have clothing by her customers. Not many clothing brand in today's world have that indian touch and niche designs we all crave for. Harshita's knowledge in the field of fashion and her sense of understanding the needs and wants of today's world is impeccable. Her designs are revolution for this industry.
Harshita if you're reading this, we're all looking forward to see your outstanding and amazing collection!