Surviving in the fashion industry: Supermodel Naomi Lievens talks about the significance of mental health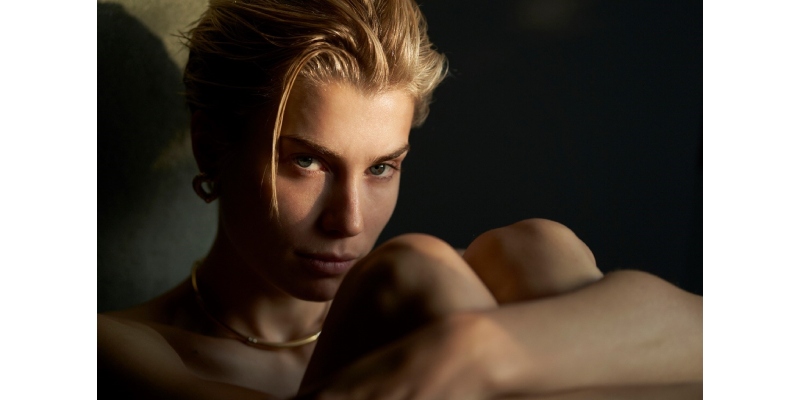 Mental health is one of the most crucial issues around the world. According to the Centres for Disease Control and Prevention (CDC), an estimate shows that 1 in 5 adults experience at least one mental health condition every year. Though we live in a time when there is a lot of awareness about the importance of mental health, still, we have a long way to go in order to make it our priority. Sadly, there tends to be a significant stigma attached to any form of mental health, making it all the more pertinent to support good mental health initiatives and address them positively and productively.
Maintaining positive mental health and treating such conditions is crucial to stabilizing constructive behaviours, emotions, and thoughts. Focusing on mental health care can increase productivity, enhance our self-image, and improve relationships. Along with this, it also helps improve our physical health. For example, heart diseases and stress are related; hence, reducing stress can positively affect heart conditions.
We also understand that to put our word across; we need influential personalities and role models so that the impact is exponential. Supermodel Naomi Tara Lievens is a mental health advocate who has gone through some rough patches in her life, fought mental health issues, and emerged stronger. Undoubtedly, she is an inspirational figure for people around the globe as she has proven that standing in the face of adversity and not losing hope can change things for the best.
Naomi Lievens had a very traumatic childhood. At the age of 4, she lost both her parents and moved to Belgium to live with her uncle. Unfortunately, after six years, her uncle also passed away, and she had to move in with her aunt, who placed her in a boarding school. Things were not smooth for her thereon, and she ended up in an institution. However, she thinks that was the turning point in her life as the place taught her some valuable life lessons. Though she suffered from severe depression and tried taking her life twice, she did not seek help.
It was later in life that she moved with her best friend and family, who showed her the true meaning of family life. In fact, Naomi credits them for helping her understand the emotional support and love of a family. She was hardly 15 when she started modeling to support herself. While this was not an ideal career option for her, she grabbed the opportunity as she wanted to stand on her own two feet. In fact, she has worked with some of the top fashion labels in the industry, including luxury brands such as Armani, Dolce & Gabbana, Dior, Karl Lagerfeld, Guess, Philipp Plein and others. As for magazines, Naomi has been featured in famous fashion publications like Vogue, Vanity Fair, Elle, etc.
After stepping into the world of fashion and fame, she soon realized that she could put her identity to good use by advocating for the cause she deeply felt for – mental health. "I noticed that you can create a lot of awareness for the right causes when you have a bigger audience to communicate with. I know out of experience that I could help people in a different way than others because I had a deeper understanding of pain and loss," shared Naomi.
She further went on to say that even though psychologists know what they are doing, they were unable to really help her. "They study out of a book while I believe every individual has their own way of healing, understanding their pain and processing things, so how can one way be the solution to all these different problems? People can go through the same trauma and react totally differently to it. This is something I understood at a very young age. And that is how I helped a lot of people around me," she added.
You learn a lot from listening to others and observing them talk and act. The fact is that body language speaks louder than words. Most of the time, people get stuck in a loop and can't come out of it even after trying immensely. Naomi helps people with mental issues see life beyond that loop. She identifies the blockages and distractions people have set up in their minds and guides them to see the deeper problem, all the while supporting them to work on it and solve their deepest inner conflicts.
Her mantra to successfully deal with life is to stop asking for permission and validation. While growing up, she had very low self-esteem. Naomi had big dreams but didn't want to pursue those because she needed validation from others instead of being her own advocate. "I have seen kids with the greatest talents growing up and holding themselves back from where they could go just because their parents and generally the people around them tell them to focus on the safety net and nothing besides that. I totally agree, but it is all about the balance in a healthy lifestyle. Not just having a comfortable life but having the one thing you can lose yourself in. The one thing that develops your character and makes you unique and different," explained Naomi.
Naomi Lievens has endured a lot of pain, but she did not let herself get lost in that pain. She rose above it with dignity and grace and is living proof for all the people going through mental health issues to rise above their pain, celebrate life, and make the most of this beautiful opportunity bestowed upon us.