Making Fashion Accessible for Everyone, Lucy De Castenou Proved to be a Dynamic Entrepreneur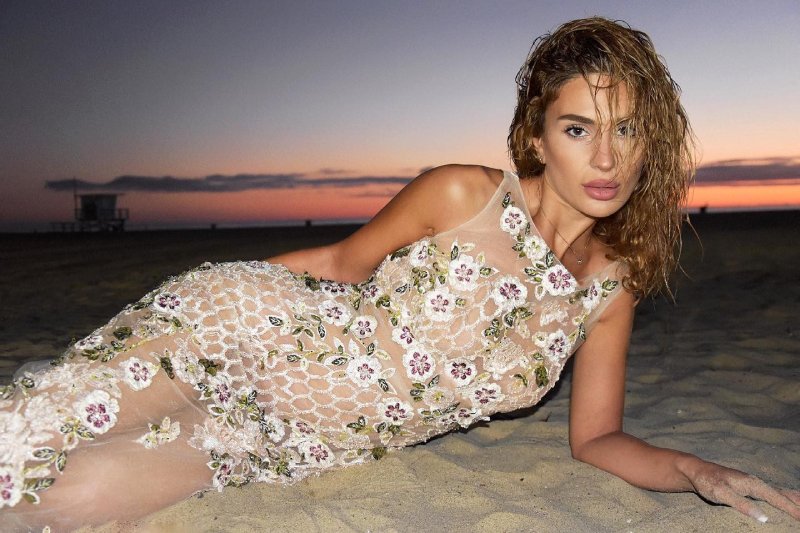 Starting a new business is thrilling, especially when you have an idea you know will click and appeal to people. However, running your own business may be difficult due to various obstacles and problems. The notion of business is synonymous with risks and challenges. Even if you follow all correct procedures, choose an adequate company model, and utilize social media to grow a client base, there is a chance that your business may not succeed and fail. As a successful entrepreneur, you must be able to communicate, sell, focus, learn, and strategize effectively. The capacity to constantly learn is an essential entrepreneurial talent and a beneficial life skill.
People can start any business, but being a fashion designer and integrating creative skills into business is somewhat different. The responsibility of a fashion designer varies per firm; however, as an entrepreneur, a fashion designer needs a wide range of talents and skills. The person must balance creativity and business abilities, as well as art and commerce. Becoming a fashion designer requires an intricate combination of skills, knowledge, and talent. Designers will gain a global reputation if their designs are unique and well-made. All the renowned fashion designers are now flourishing. However, they have a fair share of stories of struggles and challenges. Lucy De Castenou, a prominent American fashion designer and creative director, best recognized for her ready-to-wear wedding, evening dresses, and formal outfits, is one of those fashion gurus. She was born in the Mexican town of Los Mochis. Lucy De Castenou learned to sew and drape from her mother, fashion designer Rosario De Samudio. Her father, Rafael Samudio Rivera, was a businessman who moved to Beverly Hills, California, in 1962.
Lucy's fashion company, Lucy De Castenou Couture, has been creating costumes for distinguished ladies since the 1990s. Lucy's Couture Salon is located on Lasky Drive in Beverly Hills, California.
Custom-made wedding gowns in Beverly Hills
The couture salon in Beverly hills is a platform where clients are provided with high-quality service. The services include creating their ideal dress with superb materials, a perfect fit, and a thorough understanding of their body shape, goals, and needs. Everyone has their taste in fashion, so Lucy De Castenou works on making what the clients want. The team in the couture salon is eager to help people, and the clients can also reach them on Instagram, Facebook, and other social media platforms.
Elegant dresses in Beverly Hills
Elegance is described as the attribute of appearing and acting gracefully and stylishly. As a result, an elegant lady conducts herself in a sophisticated and trendy manner. Fashion designers like Lucy are excited about the design world and contribute by employing a distinct and innovative aesthetic. Wedding-gown fashion is consistently recognized and respected, and Lucy is a prominent part of the bridal industry. Many customers have commended her work and the assistance she offers to brides concerned about their gowns. Ladies who value class and elegance seek Lucy De Castenou for fulfilling their needs.
The couture salon is ready to serve all ages of women by creating gorgeous wedding and evening gowns suitable for any occasion. Some people desire to conceal bodily parts they believe do not look well. The Lucy De Castenou Couture team ensures that their customers will rock the party when they wear a dress that fits well and emphasizes the most excellent aspects of their bodies.
The goal of Lucy De Castenou Couture as a fashion couture salon is to provide improved and varied choices for the client's salon experience. They are the future generation of style specialists having promising solutions in stitching, style, and fashion with elegance.
Lucy De Castenou, The Well-Recognized Fashion Designer
Several awards have been bestowed to the fashion designer, including a diploma from the California Cancer Society. Lucy De Casteou and Laurel Airica collaborated on the cover design for the book "Horsing Around." Her work and interviews have been published in Vogue, Angelino, and local publications such as the Beverly Hills Courier, among 213 others. Her celebrity clients include Cristine Ferrare, Raquel Welch, Carol Burnett, LaToya Jackson, Edy Brood, Judith Krantz, Carla Landrat, and Aimee Garcia.
A fashion designer's goal is to make unique apparel for customers. They often create sketches of clothing, shoes, and accessories like the entrepreneur Lucy. Fashion designers are a part of our lives nowadays, and the more they link with the customers, the more they can create designs that the clients admire.