Shikha Layla: Meet One of The Top Fashion & Lifestyle Influencers to Look Out For In 2023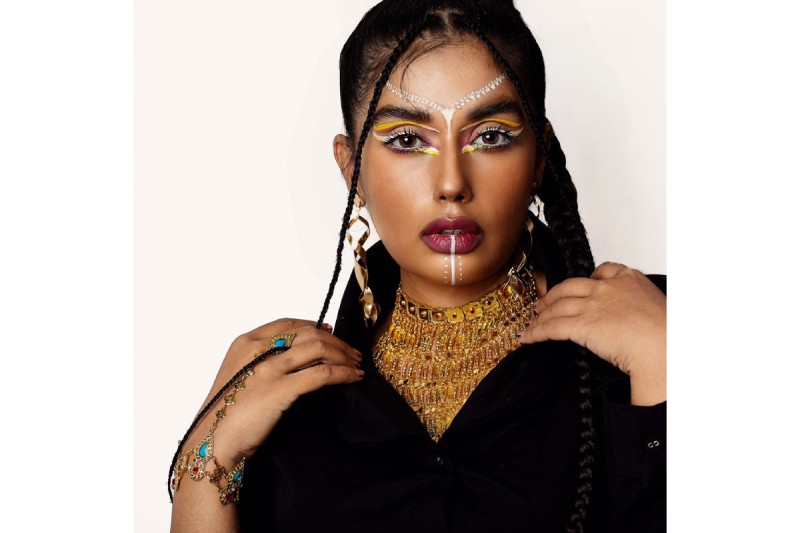 As of 2023, Instagram has reached over 1.5 billion active users every month. Accounts range from every category you can think of, the most popular niches being health, fitness, fashion and beauty.
Nonetheless, with great variety comes indecisiveness, excess and over-stimulation. That is why it has never been more important to take a step back and think about what we are actually interested in and what would truly add value to our lives. So, to start the year off right, we did some digging into the vast most popular Instagram niches and got back with some incredible suggestions for our readers.
This one calls all fashion lovers aboard: if you are into evocative urban style, unconventional beauty and bold makeup, look no further than this article and start keeping an eye on the influencer we'd like to highlight in the Beauty & Lifestyle niche – Shikha Layla.
Popularly known as @beinglayla_a, Shikha Layla is not new to the social media scene.
The fashion and lifestyle blogger has paved her way as one of the most innovative and resourceful influencers in the Middle East for the better part of the last decade. She's been sharing her distinct approach to beauty on social media since 2013, the year that she started her online platform.
The content creator is known for sharing down to earth, attainable beauty and lifestyle tips, while keeping things lighthearted and a good sense of humor. Her content ranges from unique (but realistic) fashion and makeup looks, travel tips, culture highlights and motivational story times. On her platform, you can also find witty social commentary reels and all-things food and household related.
Unlike other fashion influencers, Layla enjoys sharing the behind the scenes of her life with her audience, which sets her apart from most. While other lifestyle bloggers create an idyllic online persona to gain more followers, Layla's larger than life personality is always sincere and engaging. No matter what race, age, gender or creed, the beauty guru's honesty has gathered a following all over the globe because everyone can relate to her charming, unapologetic content.
Mother of two, Layla's maternal energy also shines through her content in the form of easy practical tips, kind words and wise advice. Much like a parental figure, Layla constantly reminds her followers of their worth, the importance of self-love and acceptance of all points of view.
Considering that, it comes to no surprise that the influencer recently won the categories "Women Leader Entrepreneurship" and "Diversity and Inclusiveness" at the Women Icon Awards in Oman. But despite her success, Layla has stayed humble and committed to bringing refreshing, relatable content to a pool of deceptive, uninspired and heavily edited beauty posts.
For her unique style, relatability, transparency and kindness, we recommend Shikha Layla's platforms to all our readers. You can find Layla on Facebook, Instagram, Twitter, TikTok, YouTube and Snapchat with the handle @beinglayla_a.