Former guerilla Gustavo Petro wins the Colombian election and becomes Colombia's first leftist president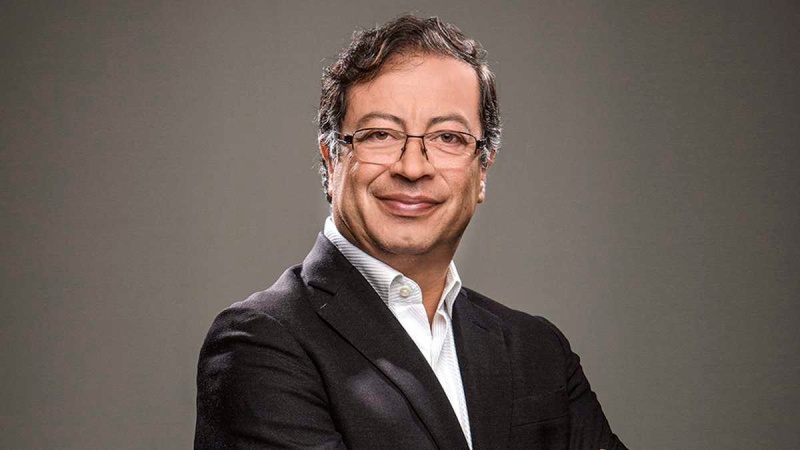 Gustavo Petro, a leftist former member of the M-19 guerilla movement who has promised significant social and economic change, has won Colombia's presidency, the first moderate to do such in the country's history.
Colombia has elected a former guerrilla warrior Gustavo Petro as president, making him the South American country's most memorable liberal head of state.
Gustavo Petro beat real estate millionaire Rodolfo Hernández, a gaffe-prone former mayor of Bucaramanga and business magnate, with 50.47% of the vote in a runoff election on Sunday and will get to the office in July in the midst of a large host of difficulties, not least of which is the developing discontent over disparity and increasing expenses of living. Hernández had 47.27%, with almost all ballots counted, as indicated by results released by election authorities.
"Today is undoubtedly a historic day. We are writing history at this moment. A new history for Colombia, for Latin America, for the world," said Mr. Gustavo Petro.
Gustavo Petro's election decision denotes a flowing movement for Colombia, a country that has until recently never had a radical president, and follows comparable triumphs for the left in Peru, Chile, and Honduras.
A few 22.6 million individuals voted, with 2.3 percent delivering fight votes, backing neither competitor.
The new way for Colombia
Colombians voted amid widespread discontent over rising inequality, inflation, and violence.
Those variables led voters in the election's most memorable round last month to betray the long-governing centrist and right-leaning politicians and chose two outsiders.
Mr. Gustavo Petro's showing marks a radical change in presidential politics for a country that has long underestimated the left for its apparent relationship with equipped clash.
"What is coming is a real change, a fundamental change, in which we are committing the very existence, life itself," he said.
He swore to battle disparity with a free university education, annuity changes, and high expenses on inefficient land.
Mr. Petro's proposals — particularly a prohibition on new oil projects — have frightened a few financial backers, however, he has vowed to regard current contracts.
A fragmented congress, where a dozen parties have seats, will go about as a keep an eye on Mr. Petro's proposition, said Daniela Cuellar of FTI Consulting.
"Colombia's institutional strength and rule of law appear sufficiently robust for the country to maintain economic stability," she said.
Moreover, campaigning is not governing, Petro's policies will be more moderate."
"Even if he tries to pass radical reforms, he does not have the congressional support to implement them."
Colombians voting for change
Supporter Alejandro Forero, 40, who utilizes a wheelchair, cried as results moved in at the campaign celebration in Bogota.
"Finally, thank God. I know he will be a good president and he will help those of us who are least privileged. This is going to change for the better," said Mr. Forero, who is unemployed.
This campaign was Mr. Petro's third presidential bid and his victory adds the Andean nation to a list of Latin American countries that have chosen reformists lately.
Mr. Petro's running mate Francia Márquez, a single parent and former housekeeper, will be the country's most memorable Afro-Colombian woman vice-president.
"Today I'm voting for my daughter — she turned 15 two weeks ago and asked for just one gift: that I vote for Petro," said security guard Pedro Vargas, 48, in Bogota's southwest.
"I hope this man fulfills the hopes of my daughter, she has a lot of faith in his promises," added Mr. Vargas, who said he never usually votes.
Surprise competitor Rodolfo Hernández
Mr. Rodolfo Hernández, who served as mayor of Bucaramanga, was an unexpected competitor in the run-off.
He had vowed to contract government and to back-friendly projects by halting debasement, as well as give free opiates to addicts.
Regardless of his anti-graft rhetoric, Mr. Rodolfo Hernández is under a defilement examination over charges he mediated in rubbish the executives delicate to help a company his son lobbied for. He has denied wrongdoing.
Mr. Rodolfo Hernández, who refers to himself as the "king of TikTok", ran a non-traditional campaign focused in general on social media, over and over dropping media interviews and scarcely showing up in broad public in the 10 leading up to the vote.
He conceded defeat in a short video on social media.
"As I said during the campaign, I accept the results of this election," Mr. Rodolfo Hernández said, adding he hopes Mr. Gustavo Petro will be loyal to his anti-corruption promises.
Dejected Rodolfo Hernández supporters were throwing away campaign balloons outside his headquarters in Bucaramanga.
On the agenda for the new leader will be the country's floundering harmony process with the radical renegades of the Revolutionary Armed Forces of Colombia (Farc), which was signed in 2016 and formally finished five decades of civil war that killed in excess of 260,000 individuals and dislodged in excess of 7 million. Duque has been blamed for slow-walking the accord's execution to disable it.
One more headache for Gustavo Petro will be neighboring Venezuela, which has been buried in social, political, and economic crises for quite a long time. Petro has advocated for a returning of binds with Venezuelan strongman Nicolás Maduro, bucking the Duque government's policy of isolation.
Gustavo Petro has likewise promised to wean the country off its reliance on fossil fuels, worrying investors.
The election race was controversial, with numerous spectators sorting the race between two relative pariahs as a wider rebuke against the political class. A large host of traditional politicians were ousted in the first round.