French comic book artist Albert Uderzo dies at 92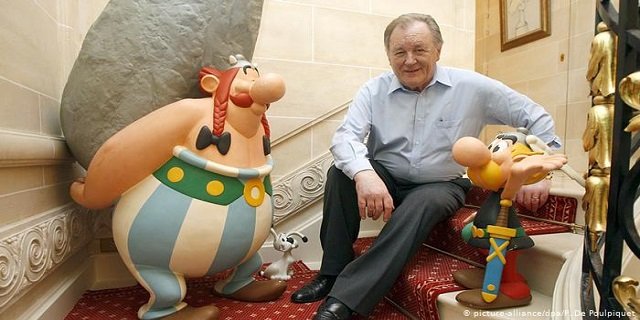 Albert Uderzo, the French comic book artist and a scriptwriter most popular for his work on Astérix, has died at 92 years old.
French news agency AFP said his family reported the news on Tuesday. The child of Italian immigrants rhad etired from drawing in late 2011.
Astérix, which has a cult following, especially in Europe, has likewise become a significant film franchise, both in animated and live-action form. The property has brought forth various cinematic adaptations, most notably 1999's Asterix & Obelix Take on Caesar, featuring Gerard Depardieu and Roberto Benigni.
Asterix appeared in October 1959 in the French magazine PIlote, made by René Goscinny and Uderzo. After two years, the first stand-alone effort, Astérix the Gaul, was released. From that point forward, the series has proceeded to sell over 380 million copies, translated into over 100 languages internationally. The team worked together on the comic until the demise of Goscinny in 1977. Uderzo then took over the composition until 2009.
Parc Astérix, a French theme park dependent on the property, has gotten 50 million guests since opening outside Paris in 1989.
The comic book series bases on the titular Asterix, the most intrepid warrior in a modest town in the middle of Roman-occupied Gaul in the year 50 B.C. — and the one burg that has not given up to the occupation. Rather, with the assistance of a magic potion that invigorates him super-strength (and his closest companion Obelix, who fell into a cauldron of the elixir as a kid, and in that capacity is forever superhumanly strong), he spends every portion battling and defeating the Roman armed force and guarding his town against harm.
Astérix a year ago celebrated its 60th anniversary, with U.S. Independent publisher Papercutz reporting it would this year take over the American license for the property, with an ambitious publishing plan to carry the scrappy Gaul to American shores in a major manner.
The Papercutz run will include all-new English language interpretations, with a publishing schedule that highlights both a series of gathered editions of historical material and hardcover editions of contemporary releases pushing ahead.