Ken Shimura dead: Japanese comedian Ken Shimura dies at 70 from novel coronavirus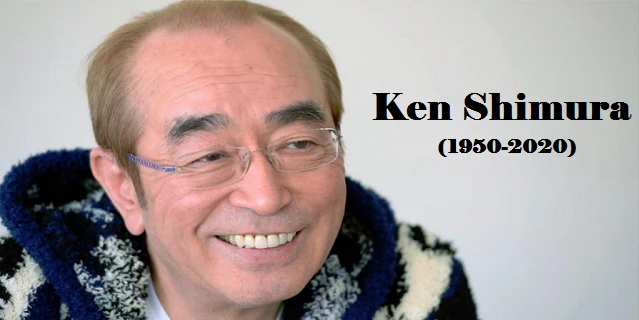 Veteran Japanese comedian Ken Shimura, who tested positive for the novel coronavirus a week ago, has died at 70 years old. The actor was hospitalized in Tokyo on March 20 after developing a fever and being diagnosed with extreme pneumonia. Shimura tested positive for COVID-19 on March 23, becoming the first Japanese entertainment figure to report a disease.
The state of Shimura, most popular for Japanese variety show "Shimura Ken no Bakatono-sama", was said not to be critical.
The actor was set to star in his first feature movie "God of Cinema", coordinated by Yoji Yamada.
The film, which denotes the 100th anniversary of studio Shochiku, has been required to be postponed uncertainly.
A native of Higashimurayama in western Tokyo, Ken Shimura, whose real name was Yasunori Shimura, supplanted Chu Arai in the Drifters in 1974 in the wake of graduating from secondary school.
Ken Shimura experienced childhood in the west Tokyo neighborhood of Higashimurayama and he began his career in showbiz when he joined the Japanese rock band and comedy group The Drifters, famous for an opening for The Beatles during their initial tours of Japan.
Formed by the late actor Chosuke Ikariya and four other men in 1964, the group, which opened for the Beatles in Japan in 1966, got one of the greatest achievements in Japanese comedy history.
Then Ken Shimura rose to prominence after featuring in the group's prime-time TV slapstick comedy show "Hachijidayo Zeninshugo!" ("It's 8 o'clock, assemble everyone!") propelled in 1969, where he built up his signature brand of slapstick caricature, wacky bits, and deadpan delivery.
During that time, he got famous for his easy-to-understand gags and scope of satires, including the "mustache dance" and the song "Higashimurayama Ondo," a reference to his hometown.
American comedian Jerry Lewis was an initial impact on him, Ken Shimura wrote in a late-career journal.
On hit variety shows of the 1980s, he would proceed to become a greater name perceived for humorous characters like "Baka Tonosama" (foolish lord) and "Henna Ojisan" (weirdo uncle). After that from 2006, he started leading a troupe for his theater show "Shimurakon" ("Shimura Spirit").
Ken Shimura, who said in a diary that he drew motivation from American comedian Jerry Lewis, captured the hearts of watchers from all generations with his propensity for funny faces and his capacity to deliver jokes as though they were unscripted.
While his demise, he was featured in "Tensai! Shimura Dobutsuen" ("Genius! Shimura Zoo"), as well as other TV programs and was scheduled to begin work on a film dependent on the book "The Name Above the Title" in April.