Ft. Walton Beach: The Frugal Alternative to Destin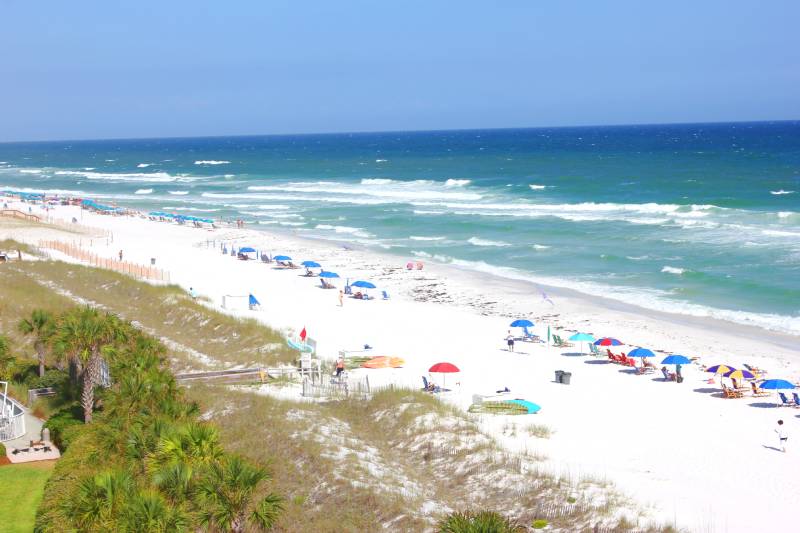 Nestled in the heart of the Florida panhandle's Okaloosa county is one of the Sunshine State's more notable and favored destinations: Destin. Although the area is beautiful, it relies on and even exploits tourists, which makes your trip expensive. Vacationers craving sand between their toes will be please to learn that Ft. Walton Beach is no more than six minutes west of Destin, 30 minutes from 30A and is Florida's best-kept frugal vacation secret, thanks to the area's activities and service industry.
Few visit Florida without experiencing its world-famous beaches. You shouldn't pay exorbitant prices at one of Destin's overpriced hotels to enjoy the beach when comfortable, affordable options exist down the road in Ft. Walton. The Gulf Coast's white sands and crystal-clear water are never more than 15 minutes away, and visiting the beach is free. Even if you're dead set on visiting the Destin beach, you can still do so without paying for the privilege of a shorter journey.
The beaches aren't the only thing in the area. Families with young children can enjoy the Indian Temple Mound Museum off the whimsically named Miracle Strip Parkway. You can find out more about native history, as well as military history there.
Ten minutes away are the Air Armament Museum and the Eglin Air Force Base. While the museum is open to the public, a trip to the Air Force base requires more planning. After you spend the day absorbing some of Ft. Walton Beach's history you can easily find a restaurant or bar where you can unwind.
Food
Ft. Walton Beach relies heavily on residual tourism trickling in from Destin, so the area's service industry is fiercely competitive. You'll find interesting and innovative bars tended by extremely competent and friendly staff. Most bars serve food, much of which is better than typical bar food. Some of the local venues to check out include:
– Props, great for a night of delicious food and drink with friends. They boast a large selection of micro-brews
– Luxe Sports Grill and The Salty Duck, excellent when you want to catch up on a televised game
– McGuire's Irish Pub, technically part of Destin, is on the outskirts of Ft. Walton
– KC's, with an outdoor beach atmosphere
– The Block, great for karaoke and line dancing
– Sammy's, The souths finest showgirls, need we say more, haha
You'll also find chain restaurants like Chili's and TGI Friday's. If you're looking for other options, there are many great choices for delicious yet inexpensive food ranging from sushi (e.g. Osaka) to Mexican (e.g. Tijuana Flats). It doesn't matter what you're hungry for, how big your appetite, or how small your budget — there are many great options available.
Don't let the hype surrounding Destin fool you. Although it's beautiful, it won't show your pocketbook any mercy. So, do yourself a favor and look into visiting Ft. Walton Beach instead. You can do more for less, which means you'll also have more fun.