'Game of Thrones' season 8 episode 5 trailer: Wait for King's Landing war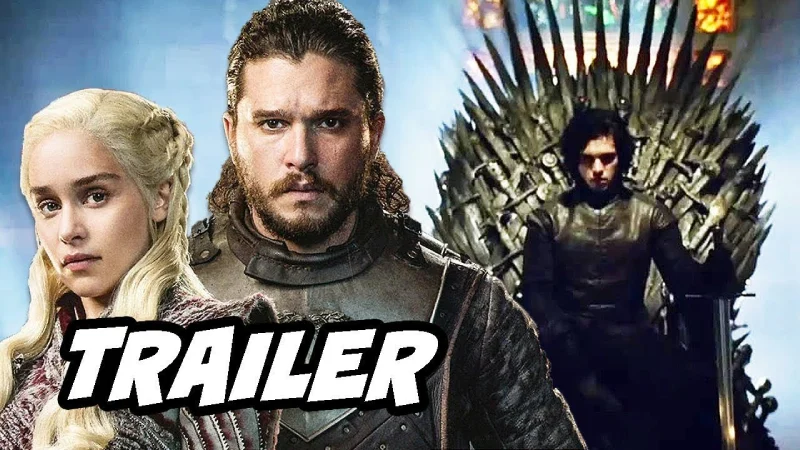 Just two more episodes are left for TV's most epic show, 'Game of Thrones' to get over and HBO has released the trailer for episode 5 of season 8 .
The promotion of the next episode teases a possibly epic fight at King's Landing. After the Battle of Winterfell and Long Night, which saw the Night King passing on hands of Arya Stark and the military of dead getting vanquished, creators have another fight arranged and this will take everybody to Cersei Lannister.
As Dany had said in episode 4, The Last of the Starks, that everybody have won the Great War, presently everybody will win the Last War. This for sure resembles the end for many characters and their stories.
The teaser opens with dramatic music which sets the state of mind for the next episode. It demonstrates that Jon Snow and the rest of Daenerys' powers have arrived outside of the capital city where Cersei Lannister has sealed herself. She has likewise gotten every one of the general population of the capital inside at the Red Keep, utilizing them as a shield against any evil move of Dany, owing to the fact that she has a dragon of her own.
The preview may give no indication of Dany herself, however star Emilia Clarke recently teased huge things for the fifth episode, letting it be known was "greater" than the Battle of Winterfell.
"I mean four and five and six, they're all insane, but… Find the biggest TV you can," she said.
Obviously, everybody are presently nearing the finish of the last season, and (not surprisingly) everybody will need to plan for some progressively significant misfortunes.
Stunt coordinator Rowley Irlam recently teased as much in a recent interview, uncovering: "It's very poignant whenever we lose a character."
He at that point included: "I can't really tell you what's going to come in the wars to come, but that's not the last moment of that type, I have to assure you."