Giving to the world more than they take from it, Ferozpuria Humanity club is doing exemplary work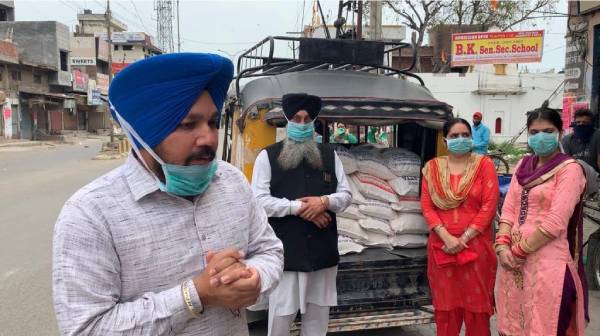 "Among all the things that God has given us, he has given us the strength to serve", says one of the founders of Ferozpuria Humanity club. "We may not have enough money but we have intent and strength", says the co-founder. You may think that these are blank words that various organizations keep saying just to sound genuine. However, people at Ferozpuria humanity club have proven their intent and do not expect any recognition for their noble deeds. They have been following the teachings of Sikhism and serving the distressed for a long time now. Their journey of service started long before they even got registered as a non-profit organization in 2020.
Ferozpuria club's goal is to bring about a positive change in the lives of people struggling with various issues. Major issues include disasters like bushfires, earthquakes, epidemics, etc. The members of Ferozpuria humanity club believe that the world is one big family and everyone must come forward to help their family members in need.
Ever since their registration, the club members have been helping people to get over the challenges posed by the covid-19 pandemic. They have been delivering food, helping affected families with groceries, medicines, and medical bills. They have also been helping laborers and their families with their issues. Another area of emphasis for Ferozpuria club includes the hardships of farmers. The farmers work very hard to ensure that others are well fed but face a lot of difficulties. Ferozpuria club understands their plight and works hard to ensure that they stay comfortable after disasters or crises. Their efforts include de-fencing and re-fencing the farms, fundraising, debris removal, etc. The club members ensure that the lives of farmers come back to normal soon after a disaster ends.
Other efforts of the club include reducing child trafficking, helping the poor, spreading awareness about child marriages and child labor, and helping people in rural areas. They have also brought illegal orphanages to the forefront, rescued children, and reunited them with their families.
Their awareness efforts are the most widespread. This is because they strongly believe that educating about the pros and cons of certain practices is the most effective way to tackle issues.
If we all live with the spirit of togetherness and imbibe kindness in our approach, the world will be a better place. We hope that more people follow the footsteps of Ferozpuria club and help their fellow humans in whatever way possible.