How to pack and load your moving items safely during a pandemic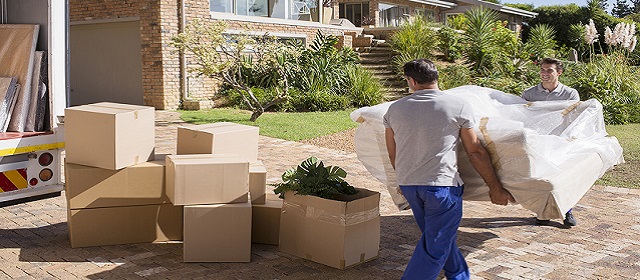 The COVID-19 pandemic has hit every country in the worst possible way.
This pandemic has altered our lifestyle indefinitely.
You must prepare yourself with sufficient knowledge and instruments to protect yourself and your family against the viral disease during these unprecedented times.
Moving houses is never an easy task.
Throw a highly infectious disease in the mix, and the shifting process may seem downright impossible.
However, there are few methods and moving companies you can hire for a smooth shifting procedure.
Here are tips you can follow to safely pack and load your items before moving.
1. Old is gold
Keeping the current situation in mind, it's best to avoid buying anything from outside.
The virus can stay on the surface for quite a few hours, that's why you should avoid buying boxes and cardboard cartons to store your items.
Dig up your old Amazon cardboard boxes or any cartons durable enough to carry your things.
Furthermore, using your old boxes is not only environmentally friendly but also incredibly affordable.
This is also an invaluable opportunity to teach your kids the concept of recycling.
2. Choose a suitable time
One of the most essential protective measures against the spread of coronavirus is social distancing.
While moving, it's natural that you may come across many people, for example, friends, neighbors, relatives, movers, and so on.
Ensure that you have limited people in the room while packing and moving things. It may take more time, but it is worth the safety.
Pick a time when your neighborhood will be quiet and deserted.
Moreover, you can also avoid external help from your family, friends, movers, and try to pack/unpack things up by yourself as much as you can.
3. Cover the soft surface furniture
Based on a study by John Hopkins Medicine, it is discovered that coronavirus cannot survive on soft surfaces, for example, fabrics.
Therefore, you can wrap up your sofa and other similar soft surface furniture items in plastic wrap or clear vinyl furniture protector.
Apart from protecting your furniture from the virus, it will also keep it clean from dust, dirt, and debris.
A unique set of guidelines is issued to disinfect furniture.
You should buy a light disinfectant spray and clean up all your pieces of furniture after the move.
4. Wear a mask and pair of gloves
If any given point, you're going to be in the vicinity of another person, you should put on your mask. Shifting from one house to another is chaotic and daunting.
Even if you do pack or unpack things by yourself, you are still going to need help from movers to do the heavy lifting job.
Besides, it can be tough to keep 6 feet distance in public areas.
Thus, due to the following reasons, you should wear a surgical mask or N-95 respirator and ensure that your family follows through with it as well.
Wearing latex gloves also helps you avoid touching any infected surfaces.
5. Clean and disinfect
While hiring removalists, you should certainly ask them if they strictly follow safety protocols under the dire circumstances.
The employees should have regular temperature checks, sanitize their hands regularly, and also wear masks.
Thus, it will ensure that they don't catch the virus or spread it to their clients. Before you get the opportunity to use the moving vehicle, it is used by many other customers.
To maintain a hygienic environment, ensure that the employees clean and disinfect the moving van's storage area after every use.
Moving houses can be excruciatingly painful.
That's why you may need the aid of a removalist company.
A safe, responsible removalist company will speed up the entire process of shifting homes without spreading the disease to your family.
Do meticulous research on the internet to know more about your local removalists.
Alternatively, you can hire a leading house removals in Brisbane; Book a Mover. They are known for the quality and reliable moving services throughout Brisbane.
Happy moving!