How to Shift Homes Safely During the COVID-19 Pandemic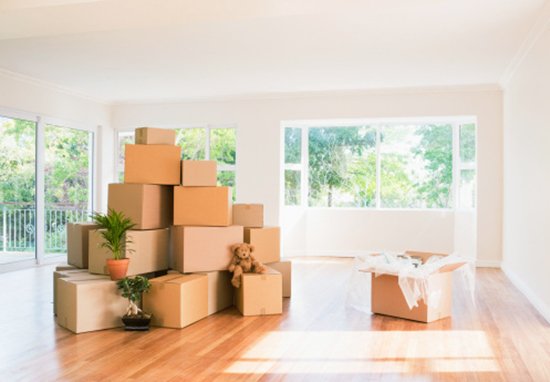 During these turbulent times, the world is busy finding new ways to adapt to the current situation.
People no longer work in physical offices, and education has moved online.
There is also confusion among people shifting houses.
However, you can rest assured when you realize that some movers are still working to facilitate a safe moving process for you.
You can follow these safety tips while shifting during the pandemic.
1. Explore Using Digital Means
If you haven't decided on which house you want to move into, you can take virtual tours of your new potential residences.
Many realtors and sellers record videos showing all features of the entire house, so that the buyers get a good understanding of the layout.
It's almost equivalent to being physically present and taking a tour.
Thus, you can avoid direct contact with the seller and ensure your safety.
You can also fill up the necessary forms, sign the documents, and finish other formalities, digitally. Technology has made it possible to do everything virtually.
You can use digital payment methods like card payments, bank transfers, and wire transfers.
You can contact your seller to clear any doubts you may have via phone calls, emails, text messages, or chats.
2. Purchase Furnished Homes
Try and pick a house that is already furnished. Not only will this minimize the cost of buying furniture, but it also reduces a considerable amount of stress while shifting homes.
Moving your furniture will require packers to have direct contact with your possessions. This increases the probability of infection.
3. Moving and Packing
When hiring removalist services, you should ensure that they strictly adhere to the COVID-19 guidelines.
They should wear a mask when they are not lifting heavy items.
They should wear gloves at all times. Fundamental safety measures must be taken by the company and its employees.
By taking responsible steps like proper sanitation, they ensure that they are curbing the virus's spread.
4. Personal Packaging
Considering that you will be packing many heavy furniture items, you should use your own packaging materials.
You can use newspapers, sponges, and any other readily available materials.
This will save you and your items from unnecessary, outside contact.
Furthermore, by reusing the packaging materials around your home, you are also environment-friendly.
Another crucial benefit is the substantial amount of money saved on the packaging. Try to schedule your shifting during weekdays since companies tend to work cheaper on such days.
5. Unpack by Yourself
Typically, the company you choose hires a packer, but it will cost you an additional $480 for unpacking.
The rates are comparatively higher, making it much cheaper and safer to do the laborious task yourself.
During the ongoing pandemic, this is a financial burden which poses various threats to your safety.
As a responsible and smart citizen, you should try to maintain minimum contact. Start by wiping the surface of the boxes to be extra safe.
You should delay your unpacking by a few days and wear gloves while doing so to decrease the chances of getting infected.
Bonus Tip: Move My Stuff adheres to all pandemic safety measures and more!
Our company, Move My Stuff, has years of experience in moving and shifting. We have successfully made the home shifting process easier for many families.
As an esteemed company in this field, we diligently follow COVID-19 safety measures to protect our clients and our employees.
We conduct regular temperature checks on all employees and monitor them for symptoms.
All equipment used by our professionals is thoroughly and frequently sanitized.
They also wear gloves to prevent direct contact with any of your household items.
While companies like Man with a Van charges $109 per hour for a medium-sized truck with 1 mover, we charge only $99 per hour for a 2T van with 2 movers.
We guarantee the safety of you and your loved ones if you hire our removalist service.
Move My Stuff is the go-to business for all your moving and packing needs.
Head over to their user-friendly website today for more details about all the services they offer.