Google Doodle celebrates the 84th birthday of Ola Rotimi, one of Nigeria's leading playwrights and theatre directors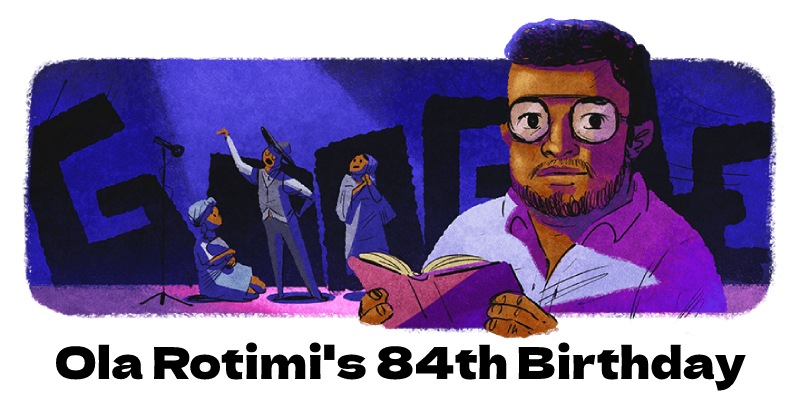 Google Doodle celebrates the 84th birthday of Olawale Gladstone Emmanuel Rotimi, most popular as Ola Rotimi, one of Nigeria's leading playwrights and theatre directors, on April 13, 2022. He has been called "a complete man of the theatre – an actor, director, choreographer, and designer – who created performance spaces, influenced by traditional architectural forms."
Who was Ola Rotimi?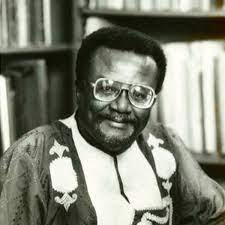 Olawale Gladstone Emmanuel Rotimi was born on 13 April 1938 in Sapele, Nigeria to an Ijaw mother and a Yoruba father, and cultural diversity was a recurring theme in his work. He was a renowned Nigerian playwright, director, actor, choreographer, and designer, who used his art to reflect on Nigeria's rich culture, diversity, and local traditions.
Ola Rotimi's mother dealt with a traditional dance group and his father organized a community theater. His dad additionally directed and produced a play where Rotimi would appear on stage for the first time at just four years of age. His family's passion for the arts, as well as his mixed parentage-an Ijaw mother and Yoruba father-incredibly, affected his future work.
Educated in St. Cyprian's School in Port Harcourt from 1945 to 1949, St Jude's School, Lagos, from 1951 to 1952, and the Methodist Boys High School in Lagos, he traveled to the United States in 1959 to learn at Boston University. After getting a B.A. in fine arts in 1963, he went to the Yale School of Drama (M.A., 1966).
In 1965, Ola Rotimi married Hazel Mae Guadreau; Hazel likewise learned at Boston University, where she studied opera, voice, and music education. In 1966 he got a MA from Yale School of Drama, where he acquired the distinction of being a Rockefeller Foundation scholar in playwriting and dramatic literature.
After getting back to Nigeria during the 1960s, Ola Rotimi taught at the Universities of Ife (presently Obafemi Awolowo University) and Port Harcourt. Owing, in part, to political conditions in Nigeria, Rotimi spent a significant part of the 1990s residing in the Caribbean and the United States, where he taught at Macalester College in St. Paul, Minnesota. In 2000 he got back to Ile-Ife, joining the faculty of Obafemi Awolowo University.
Ola Rotimi frequently analyzed Nigeria's history and ethnic traditions in his works. His first plays To Stir the God of Iron (produced 1963) and Our Husband Has Gone Mad Again (produced 1966; published 1977) were arranged at the drama schools of Boston University and Yale, respectively.
His later dramas incorporate The Gods Are Not to Blame (produced 1968; published 1971), a retelling of the Oedipus legend in imagistic blank verse; Kurunmi and the Prodigal (produced 1969; published as Kurunmi, 1971), composed for the second Ife Festival of Arts; Ovonramwen Nogbaisi (produced 1971; published 1974), about the last ruler of the Benin empire; and Holding Talks (1979).
Later plays, for example, If A Tragedy of the Ruled (1983) and Hopes of the Living Dead (1988), debuted at the University of Port Harcourt. The radio plays Everyone His/Her Problem was broadcast in 1987. His book African Dramatic Literature: To Be or to Become? was published in 1991.
All through Ola Rotimi's career, he composed and directed dozens of plays and short stories that powerfully inspected Nigeria's ethnic traditions and history. He was known to have an amazing vision and embraced dance, music, and even mime within his productions. Rotimi's plays pulled back the curtain to reveal traditional Nigerian rituals, songs, and dances to audiences all over the world. Some of his most celebrated and award-winning works incorporate The Gods Are Not to Blame, Our Husband Has Gone Mad Again, and Kurunmi.
The works are additionally a social satire and this publication will prod reestablished interest in his satires. Rotimi makes certain to be recognized as a model in the literary genre whose perspectives have shaped the conduct of the theatre and whose plays have exhibited the power of drama to impact the thinking of the society and attempted to solve some of the issues experienced in ordinary living.
In 2015 Society of Young Nigerian Writers under the leadership of Wole Adedoyin established the Ola Rotimi Literary Society targeted promoting and reading the works of Ola Rotimi.
On April 13, 2022, Google featured a Doodle on its homepage for celebrating Ola Rotimi's 84th Birthday.