Google Doodle celebrates the 95th birthday of Romanian visual artist Geta Brătescu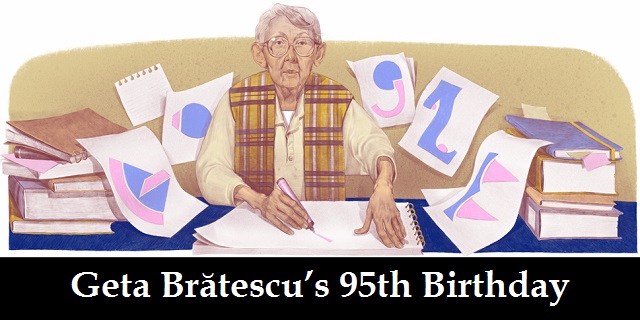 Google Doodle celebrates the 95th birthday of Romanian visual artist Geta Brătescu, one of the most remarkable first conceptual artists of the Eastern European 'Romania' postwar avant-garde, on May 4, 2021.
Who was Geta Brătescu?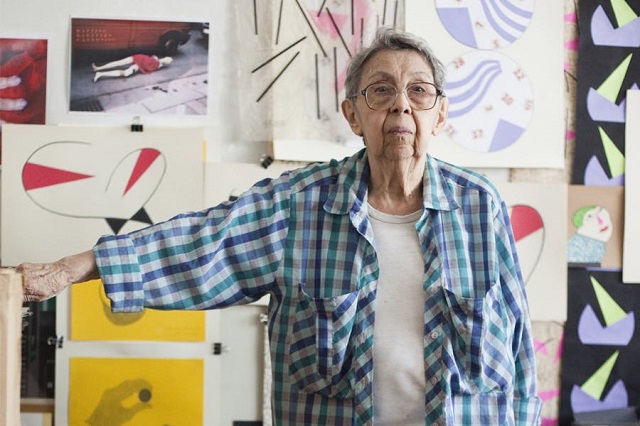 Georgeta Ann Comanescu was born on 4 May 1926, north of the capital city of Bucharest in Ploiești, Romania. She was a Romanian visual artist with works in drawing, collage, photography, performance, illustration, and film.
Geta Brătescu learned at the Faculty of Letters, University of Bucharest, somewhere in the range of 1945 and 1949 under George Călinescu and Tudor Vianu, and at the Academy of Fine Arts under Camil Ressu. She was removed from the latter before finishing her degree because of the ascent of the Communist party – since her parents owned property, she was considered 'of bad origins'.
In 1969, Geta Brătescu got back to university and learned at the Institute of Fine Arts "Nicolae Grigorescu" until 1971. She studied literature close by art, and a close relationship between art and writing is available in quite a bit of her work.
Following avoidance from her fine art course, Brătescu worked as an arts editor, illustrator, and animator, and furthermore did documentation trips both in Romania and abroad for the Artist's Union.
When Geta Brătescu got back to university, as a fine art student she approached a studio that became the subject of a series of works all through the 1970s that viewed at the studio as a place to redefine the self. In 1978 may be her most famous film, "The Studio" ("Atelierul," 1978), made with Ion Grigorescu in a new studio at the Artist's Union, she estimates her size in the space, denoting her place in the world.
Brătescu was interested in various literary figures, including Aesop, Faust and Medea. All through Brătescu's works the line is a predominant aspect, working as a mode of definition, measurement, and movement, from the classical draftsmanship of Hands (1974–76) to the body acting in space in The Studio (1978).
During the 1980s Brătescu started working with textiles, depicting this training as 'drawing with a sewing machine'. Making lines through material proceeded within Brătescu's training within the series of collections Jeu des Formes (Game of Forms).
A significant review of Geta Brătescu's work was held at the National Museum of Art of Romania in December 1999. In 2015 Brătescu's first UK solo exhibition was held at the Tate Liverpool.
In 2008, Geta Brătescu earned an honorary doctorate from the Bucharest National University of Arts for "her outstanding contributions to the development of contemporary Romanian art". Brătescu was the artistic director of the literature and art magazine Secolul 21.
Geta Brătescu had taken part in the Biennale twice previously – in 1960 as a feature of a group exhibition, and in 2013 at the Central Pavilion, close by fellow Romanian artists Ștefan Bertalan and Andra Ursuta.
In 2017, Romania's Culture Ministry selected Geta Brătescu to represent Romania at the 57th Venice Biennale. She introduced a piece of work entitled Geta Brătescu — Appearances. In the same year, she was awarded the Ordinul Naţional "Steaua României" (National Order of the "Star of Romania"), the country's highest civilian honor.
Geta Brătescu died on 19 September 2018 at 92 years old in Bucharest, Romania.
Credited as one of the first conceptual artists in Romania, Geta Brătescu rose to international prominence with a series of exhibitions celebrating her prolific career during the 80s.
On May 4, 2021, Google observes Geta Brătescu's 95th Birthday with Google Doodle. The present Google Doodle was shown by Bucharest-based guest artist Irina Selaru.