Hari Merdeka 2019 – Google Doodle delineates Malaysia's Independence Day with the national flower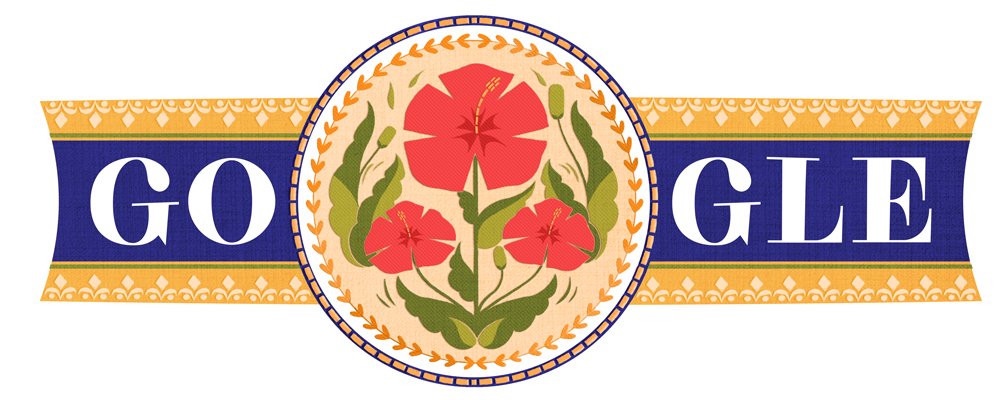 Today's Google Doodle delineates Malaysia's national flower in honor of Malaysia's Independence Day, referred to locally as Hari Merdeka.
What is Hari Merdeka?
Hari Merdeka (Malaysian for 'Independence Day'), otherwise called Hari Kebangsaan ('National Day') is the official national day of Malaysia as characterized in Article 160 of the Constitution of Malaysia, to recognize the Malayan Declaration of Independence on 31 August 1957. The day is set apart by official and unofficial ceremonies and observances.
The annual perception of 31 August as Malaysia's national day, regardless of being characterized in the constitution, does not leave unchallenged throughout the years. There have been calls by specific quarters to organize the festival of Hari Malaysia (Malaysia Day) honoring the formation of Malaysia in 1963, particularly from those of East Malaysia, by contending that it is illogical to celebrate the 31 August 1957 as the national day when "Malaysia" just existed from 1963.
This contention is insensible with the way that legitimately, 'the Federation' as characterized in a similar Article 160 of the Constitution of Malaysia is 'the Federation' that was built up under the Federation of Malaya Agreement 1957, not the Malaysia Agreement 1963.[1] In 1963, 'the Federation', at that point named the Federation of Malaya, was additionally extended and renamed Malaysia, when the current states of Malaya converged with North Borneo, Sarawak, and Singapore.
On this day in 1957, the Federation of Malaya became a sovereign state after numerous years of British rule. Tunku Abdul Rahman, Malaysia's first Chief Minister, read an official declaration at Kuala Lumpur's Stadium Merdeka before a crowd of some 20,000 individuals.
Not long after the foundation of the new Southeast Asian country, Malaysia received the Hibiscus rosa-sinesis as its Bunga Raya, which deciphers actually as "celebratory flower" to reflect the festival of solidarity in a multicultural country. With its 5 petals representing the 5 principles of Malaysia's national philosophy or rukun negara, the flower shows up on a significant part of the nation's currency. The Google Doodle art evokes the flower through the Malay custom of metallic songket embroidery, a technique for adorning fabrics with gold, long prized by nobility and royals.
The Malaysian flag, locally known as Jalur Gemilang or "Stripes of Glory," will fly proudly today on government buildings, private homes, and vehicles. The flag's 14 alternating red and white stripes, as well as its 14-pointed star, represent the member states and domains of the federation.
Festivities are focused in the capital city of Kuala Lumpur, but concerts, sporting events, and cultural exhibitions happen everywhere throughout the nation. The main Merdeka Parade incorporates a royal procession and elaborate floats as well as a military contingent, topped off with an evening of fireworks.