Lifestyle
Henri Salvador: Google celebrates French Caribbean comedian with Doodle
Google Doodle celebrates a French Caribbean comedian, singer, and cabaret artist Henri Salvador, who received the renowned Prix in honorem award from France's Charles Cros Academy, in honor of a French entertainer par excellence on November 28, 2020.
Who was Henri Salvador?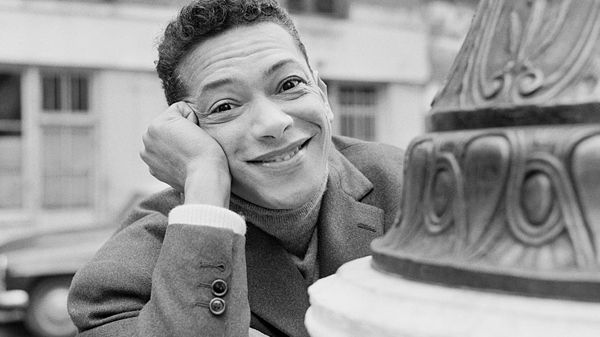 Henri Gabriel Salvador was born on July 8th, 1917 in Cayenne, French Guiana. He started his musical career as a guitarist going with different singers. He had learned the guitar by impersonating Django Reinhardt's recordings and was to work close by him during the 1940s.
After several years in the French Army during World War II, Henri Salvador joined French bandleader Ray Ventura on a years-long South American tour, and upon his re-visitation of Paris, he saw achievement from his very first recording in 1947.
Salvador recorded a few songs composed by Boris Vian with Quincy Jones as an arranger. He played numerous years with Ray Ventura and His Collegians where he used to sing, dance, and even play comedy in front of an audience.
Henri Salvador additionally showed up in films including Nous irons à Monte-Carlo (1950), Nous irons à Paris (Jean Boyer's film of 1949 with the Peters Sisters), and Mademoiselle s'amuse (1948).
Salvador was invited twice in 1956 to perform on the celebrated TV showcase "The Ed Sullivan Show" in New York. In the U.S. he encountered the fervor of rock 'n' roll, which he helped to channel into some of France's very first rock hits.
Henri Salvador is known to have recorded the first French rock and roll songs in 1957 composed by Boris Vian and Michel Legrand — "Rock'n Roll Mops", "Rock hoquet, Va t'faire cuire un oeuf, man" and "Dis-moi qu'tu m'aimes rock" — under the artist name of Henry Cording (a play on the word "Recording").
Also, Salvador's 1957 song "Dans Mon Île" (On My Island) was credited by Brazilian musician Antonio Carlos Jobim as his motivation in building up the famous bossa nova style.
Despite this historical aspect, Henri Salvador never stopped to guarantee that he loathed rock and roll and even wouldn't discuss this subject later on.
During the 1960s, Salvador was the host of a few popular TV variety shows on French TV. In 1964, he scored a hit with "Zorro est arrivé", which was adapted from The Coasters' U.S. hit "Along Came Jones".
Henri Salvador is likewise acclaimed for his rich, catchy laugh, which is a theme in a considerable lot of his funny songs.
In 1969, Henri Salvador recorded a variety of "Mah Nà Mah Nà" named "Mais non, mais non" ("But No, But No" or "Of Course Not, Of Course Not"), with lyrics he had written in French to Piero Umiliani's music.
Renowned Brazilian composer and singer Caetano Veloso made Salvador famous to Brazilian audiences with the song "Reconvexo", in which he says "quem não sentiu o swing de Henri Salvador?" ("who hasn't felt the swing of Henri Salvador?"). Veloso additionally recorded a version of Salvador's song "Dans mon île".
At 70 years old, Henri Salvador was the voice-over of the crab Sebastian in the 1989 French naming of Disney's The Little Mermaid. Recordings of "Embrasse-la" ("Kiss the Girl") can be found on YouTube.
Among numerous awards, Salvador was named Commander of the Legion of Honor in 2004. Salvador released his last album in 2006.
In 2005, Henri Salvador was awarded the Brazilian Order of Cultural Merit, which he got from the acclaimed singer and Minister of Culture, Gilberto Gil, in the presence of President Luiz Inácio Lula da Silva for his effect on Brazilian culture, especially on bossa nova, to whose innovation he contributed. That very year he took 52nd position in the election of Le Plus Grand Français (The Greatest Frenchman).
Henri Salvador was likewise a commander of the French Légion d'honneur and the French National Order of Merit. In 2007, he released Révérence on V2 Records, highlighting Gilberto Gil and Caetano Veloso.
He at that point proceeded to play out the track "La vie c'est la vie" from that album on an episode of the BBC programme Later… with Jools Holland aired on 4 May 2007.
Henri Salvador died of a ruptured aneurysm at his home in the early hours of 13 February 2008. He was 90 years old. He was buried close to his wife Jacqueline in Père-Lachaise Cemetery.
Henri Salvador was known as an ally of Paris Saint-Germain F.C. He got four seats for life in the Parc des Princes.
On 28 November 2020, Google Doodle, delineated by Toulouse, France-based visitor artist Sébastien Gravouil, honors Henri Salvador. On this day in 2000, he got the renowned Prix in honorem award from France's Charles Cros Academy.
The present Google Doodle artwork features Henri Salvador's wide-ranging contributions to French culture, including his dearest rock 'n' roll music, children's lullabies, and animated character voice-overs.