HHRD Refugee Relief, Skills Development, and Livelihood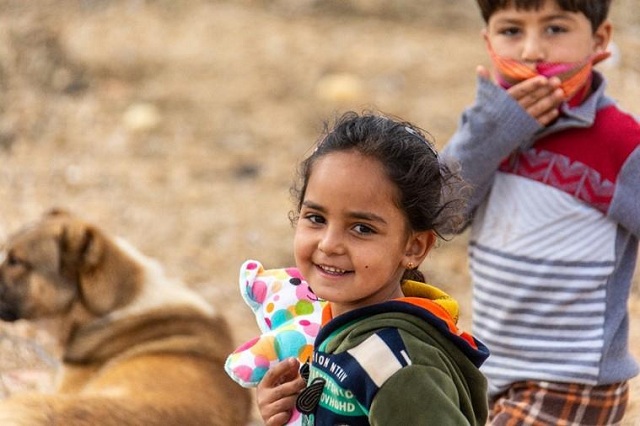 Helping Hand for Relief and Development (HHRD) is a registered US-based international NGO that offers humanitarian relief to those affected by disasters like floods, droughts, and civil wars.
HHRD is ranked among 3% of 9000+ NGOs globally due to its charity work in responding to human suffering and restoring the livelihoods of those affected.
They focus primarily on those countries affected by artificial or natural disasters, emphasizing those living below the poverty line.
HHRD works to alleviate human suffering and helping families back to their feet. This also helps to cement the human bond.
Refugee Relief.
Many African countries like Kenya and Somalia experience a surge in people affected by these disasters like drought, floods, and internal conflicts.
There are over 79 million displaced people in the world. This is according to figures released by HHRD during the marking of Worl refugee Day on June 20, 2021.
More so, in African countries like Somalia, Kenya, and Morocco, refugees are in dire need of food, clean water, and sanitation.
HHRD, through its Refugee Fund program, has been at the forefront in giving much-needed humanitarian aid to refugees in these affected areas.
There were floods in February 2021 in Mandera county in Kenya. Many people were displaced, subjecting them to human suffering and despair.
HHRD launched a drought response fund for Africa to help and restore hope to refugee families. They have established offices in Kenya, Tanzania, Somalia, and Uganda.
HHRD has developed programs and projects, including orphan support, water, and sanitation Hygiene(WASH).
These are geared towards restoring family livelihoods by supporting them with foodstuffs and equipping them with ways to help them stand on their two feet again.
HHRD has been at the forefront by giving these affected thousands hope of living.
Another relief case for HHRD is that of Morocco, also in the African content. In January 2021, floods caused thousands to be displaced in the North African country.
HHRD came to the help and embarked on distributing relief food and food essentials to 500 families or 3000 individuals affected by the floods and waterborne diseases.
Skills development and livelihoods.
To help refugees in the affected African countries, HHRD has gone a long way in uplifting and empowering individuals with life and developmental skills.
These are skills that are meant to benefit not only the individual but also the society at large.
What HHRD does is take the individuals and train them on economic skills like sewing. Then, after they're fully prepared, these individuals can start businesses that generate income for them. This way, the individuals can support themselves financially by meeting their essential needs.
HHRD has established centers to nurture and develop skills for those refugees to support and sustain their families.
These SLDP centers are in Mogadishu in Somalia and Madogo and Nairobi towns in Kenya.
Skills offered here are information communication technology, Tailoring&Embroidery, Henna, and cooking.
According to the HHRD report, skill development has seen more than 400 beneficiaries in Africa alone from its inception in 2012 to 2021.
Through this, HHRD is working on training and empowering artisans with skills and assist in producing products and then marketing them.
Conclusion:
Disasters like poverty, floods, and internal conflicts are imminent to happen. These cause human suffering and deaths. It is for these reasons that agencies like HHRD have come to be formed.
HHRD has been there to offer affected families and those suffering a helping hand. They give the vulnerable food, water, shelter, and hope by restoring their sources of income and livelihoods.