How 20-year old TikTok sensation, Founder of Podblade Rom Raviv is proving that you can do it all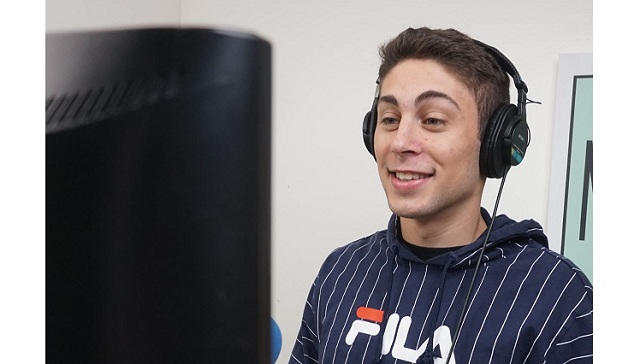 When TikTok came into the limelight in 2020, many of its users suddenly found themselves overnight celebrities and mega-stars, once again proving the power of building a tribe on social media. Rom Raviv is one of the teenagers who got an early start on the booming social media network, a move that promptly paid out in spades for Rom. He currently has over 404,000 followers on the platform, and his videos have garnered a jaw-dropping 6.9 million likes.
Beyond the TikTok fame, Rom Raviv is also an accomplished entrepreneur. Despite his young age, he has been responsible for the growth of not one but two ventures. Rom first started in the entrepreneurial world by interviewing world-class business owners at age 18.
He was the Spreading Success Podcast host, which quickly reached the Top 50 Marketing Podcasts charts on Apple Podcasts in only its first six months of existence. On his show, he interviewed mega entrepreneurs like Grant Cardone, Lauren Tickner, David Meltzer, and more. He also hosted fellow TikTok stars Brenden Lmao and Ellie Zieler on his show.
"After realizing the many challenges of being a podcast host, I decided to create an affordable podcast editing solution that included social media promotion, auto-scheduling, and more to solve the frustrations I had working on my show," Rom says.
This discovery of the many pain points of podcasters led Rom to create Podblade. Today, after helping over 300 podcasters, Podblade has grown to a 6-figure company by taking a B2B approach to scaling through their unique Whitelabel system.
We started as a regular B2C podcast editing agency." Rom shares. " Then, we realized instead of competing with other podcast editing companies for clients; we could work together on the back end (B2B) using our one-of-a-kind Whitelabel portal system designed specifically for podcast editing services. Now, we work with podcast coaches and marketing agencies to allow them to expand their services into podcasting without managing a whole production team."
He further discloses, "We have worked with over 300+ podcasters and helped dozens of them launch their shows from scratch. As a small team of 10, we have scaled the business into the 6-figure range with zero ad spend."
Rom Raviv is a one-of-a-kind success story, an excellent example that age has nothing to do with gaining experience and becoming successful. While the journey has not been entirely straightforward, through perseverance, creativity, and sheer hard work, Rom has come out of the entire end victorious. He continues to win every day and enjoy the best of both worlds. He credits his success to his two primary goals.
"Freedom from the 9-5 and creating a life-long impact are some of my biggest motivations," Rom states. " My goal in life is to make sure the ones around me are succeeding and also to have time, location, and financial freedom in my life and to be happy."