How Citizen Protect Helps Users Find Missing Pets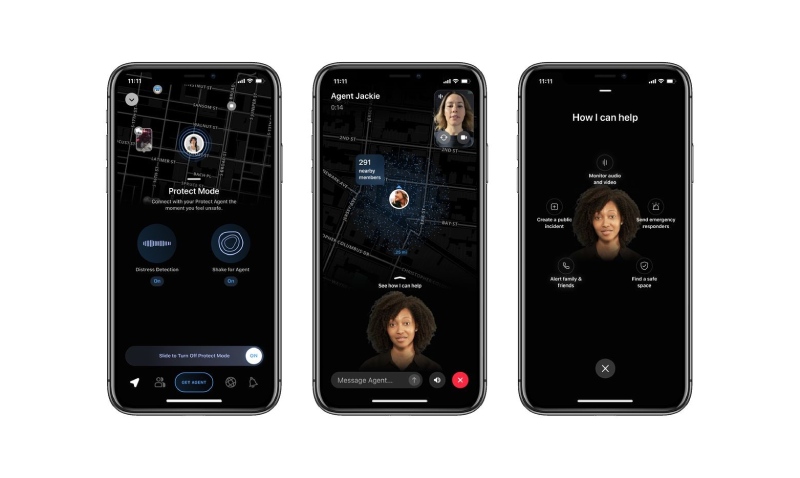 If you're an animal lover, you will know that there's no worry quite like losing a pet. Whether it's a cat or a dog, these creatures become a member of the family. The moment that they go missing—for whatever reason—your stress levels are sure to go through the roof. Fortunately, a new tech-forward platform can help you find your family pet easily.
Say hello to Citizen
Created by entrepreneur Andrew Frame, Citizen is a personal safety network aiming to protect you. Featuring real-time 911 alerts, safety tracking for your friends and family members, and immediate help from crisis responders, the app has everything you need to keep yourself safe. You've got all the information you need at the touch of a button.
The basis of the platform is that it integrates location data with 911 intelligence. As a user, that means that you can see incidents as they happen in their exact location. When you're living in a busy city, that kind of information could be the difference between protecting yourself or walking straight in the line of fire. Launched back in June 2018, the Citizen app has fast become a huge success with a plethora of downloads happening since it started.
Use the community to find missing pets
While the primary function of the app is keeping you safe, its features don't end there. Believe it or not, Citizen can also help you find lost pets. Tapping into the power of the app-based community, users have been able to swiftly relocate their cats and dogs. In fact, during two weeks last year, numerous pets were found via the network and platform.
Flashback to September 2021, and Citizen user Daniel Martinez was in distress when he couldn't find his two-year-old pup, Scrappy. When he investigated the situation, he realized that his beloved dog must have escaped through the front gate of his home. Since his sister had visited earlier that day, the gate to the driveway had been left open by accident.
The white Maltese Shih Tzu must have got out of the gate and gone roaming around the neighborhood. As soon as Daniel saw what had happened, he jumped into his car and started driving around in search of his lost dog. However, it was a fruitless mission. After a few hours of driving around—and not spotting the dog—he returned to his home.
The Citizen public incident alert
It was then that Daniel decided to use the Citizen app to try to find Scrappy. He used the app to contact his Protect agent directly and ask them to share a message with the wider community. He gave them a description of the dog, his name, and his last known location. The agent immediately got to work and created a public incident on the Citizen app.
Within minutes, thousands of Citizen app users within a two-mile radius were pinged with the alert, asking them to keep their eyes out for the missing dog. Sure enough, there was a sighting. One helpful user commented, "Saw the dog two hours ago between Carl and Van Nuys in Arleta." On seeing this, Daniel had a quick one-on-one chat with the user to get more information. Soon enough, he was reunited with his dog, just two blocks away.
You're never alone with Citizen
Joining the Citizen personal safety network means that you are never alone. Protect Agents work around the clock to respond to your concerns and ensure that you are always safe. You also have access to agents who can call 911 responders via the app, which means that you don't have to make the call to get help. As though that weren't enough, the incident creation feature means that you can create an alert for fellow app users in an instant.
Whether you're looking to find your missing pet or locate a missing item, the system is easy-to-use and takes minutes. Think of it as reaching out to the wider community and asking them to help you in your quest. When you join the Citizen network, you have the opportunity to tap into the power of local people whenever you need to do so. Community members can then broadcast live or comment to give you a helping hand.