How JT Franco Combined Amazon FBA with TikTok To Create One of The Most Powerful Brands on The Internet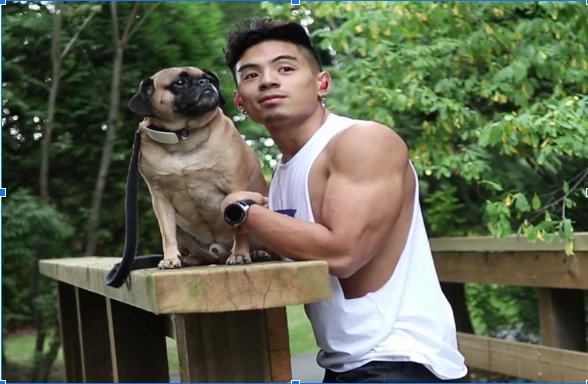 Now more than ever, the world is full of opportunity. With a global pandemic shaking the economy and causing unemployment rates to go through the roof, there are some individuals who have been capitalising on people's increased online shopping habits while they are stuck at home. Meet the forward thinking and innovative JT Franco, an Amazon FBA expert who has revolutionised what it means to be an online store owner.
We all know that a personal brand is important, right? Well, being the creative and outside the box thinker he is, JT Franco doubled down on his content and personal brand during covid-19, as he knew social media usage would go through the roof. "With everyone being stuck at home, I knew more time would be spent on social media. I went hard with producing content for my TikTok and it has really paid off" JT explained.
Amassing over 500k followers on his TikTok, JT Franco has become the fastest growing entrepreneur-influencer in the game today. His Amazon FBA coaching company 'The Empire Academy', has been inundated with countless new applicants, wanting to learn how to create financial freedom through online selling. 'The Empire Academy' was founded by JT Franco and his business partner Nick, when JT figured out how to start making 15k/month profit on his stores in just the first year, which he soon scaled to well over 7 figures.
It's no secret that if you want a successful business, you need to constantly evolve, learn and adapt – and most importantly know where your audience spends time online. JT Franco truly understands this, having spent countless hours learning and studying, particularly his target audience and where they spend time online. "There are a lot of guys in my industry just focusing on growing their Instagram, but everyone's attention is starting to move to TikTok" JT explained. Implementing this in his strategy has certainly helped JT Franco find the recipe to create a powerful, overarching brand over his competitors.
One of the things that separates JT Franco from the crowd in the saturated industry of ecommerce, is simply the amount of free value he gives away. All you need to do is take one look at his Instagram, and you'll see that the stuff he puts out there is more information that so-called 'gurus' will charge you $997 for. It is clear that JT puts a lot of effort into his content, as it is clean, well curated and informative. JT Franco has the reputation for being the 'No BS' amazon seller, as he tells it how it is, and isn't afraid to call out the fakes.
JT Franco has made a huge impact in the online world, having helped hundreds of students to create 6 & 7 figure online businesses, and achieve the financial freedom they desire. Through his forward thinking, knowledge and creativity, JT Franco has combined TikTok with his core strategy to grow and create one of the most powerful brands on the internet today.