How To Effortlessly Organize Your Kitchen Drawers Without Any Worries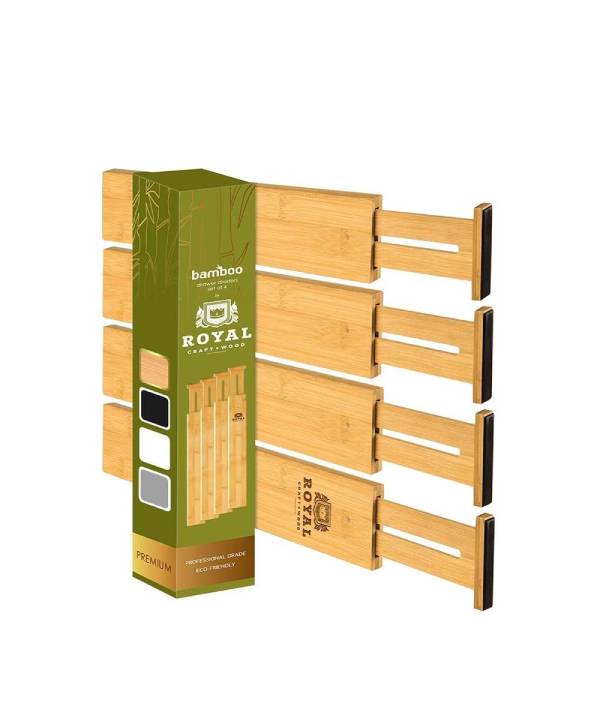 As Christmas and New Year are approaching fast, people are excited about renovating their houses and kitchens. But when it comes to kitchen renovation, many of us couldn't get it right.
The very first thing that needs your attention in the kitchen is drawers. Due to constant use, kitchen drawers might get a messy look. You have to make it look tidy and smart.
In this article, we will explain some simple ways to effortlessly arrange your kitchen drawers without any worries or confusion.
Empty All Your Drawers
Before you start arranging the kitchen drawers, make sure you have already got everything removed. The drawers must be empty. Get rid of all broken and useless stuff, which you don't use any longer.
Divide your kitchen drawers into two segments based on their purposes. You can keep all necessary utensils, forks, and other items of daily use in the first segment. And keep the other segment fully empty—you can utilise it for storing garbage or useless items.
Arrange Every Kitchen Item together
We will now do the reverse of what we did in the first step. Now, you have to place all kitchen items together in the drawers. Take a look at all items and find it yourself whether they look good together in the same place or should you change their position a bit. Based on trial and error, figure out yourself, which drawer looks best for placing a particular kitchen item; like forks.
Arrange Your Kitchen Drawer
Based on your previous inspection, you have already understood which items should look best in which drawer. It's the time to get your kitchen drawer arranged and organised properly.
Before placing your kitchen items inside the drawer, it's better to measure the size and dimension of each drawer. Note down the length, width and depth of each drawer for further use.
It helps you save time and effort, which would otherwise go to waste if you don't insert the right items inside the drawer.
The size of the drawer must be slightly bigger than the size of your kitchen utensils and accessories.
Easy Tips to Arrange Your Kitchen Drawers
Large Drawers: You should use the space for placing Casserole dishes and mixing bowls. Don't overdo it, but make the best use of available space in your kitchen drawer.
Drawer Dividers: You can use bamboo dividers to make your kitchen look more organised and well-fit. Dividers help you create additional space to place a particular cookery item. Dividers keep all items together and don't disturb the balance of utensils and kitchen items while opening or closing the drawer.
Place Items Vertically: It might sound odd, but if you stack items in a vertical position in your drawers, it tends to save a lot of space while making your kitchen drawer look more innovative and organized.
If you want to buy a magnificent multipurpose kitchen drawer, opt for a bamboo drawer divider. Royal Craft Wood drawer dividers are the best products to add more sparkles to your house while preventing the unnecessary mess in the kitchen.
The drawer dividers are available in a set of four with each drawer divider measuring 22 x 2.3-inch. Each of the bamboo drawer dividers has foam pads on the ends. It protects the drawer from any scratch or cuts. These dividers are reliable, durable, and absolutely gorgeous to look at.
Bamboo drawers are not just durable eco-friendly but have a long life as well. You can use bamboo drawers for at least 10–15 years without any trouble.
Find us on: https://royalcraftwood.com/products/bamboo-drawer-dividers-22-natural