The Godfather Of Lead Generation: Zale Mortgage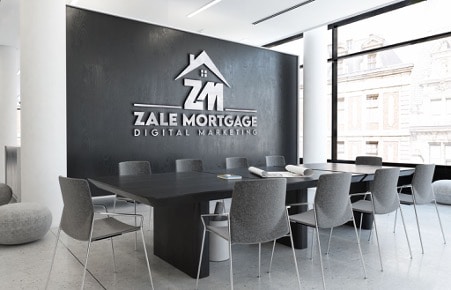 The Godfather? In this case, more of an agency. Founded by Nathan Zale, Zale Mortgage takes a load of lead generation from the shoulders of many of the finest mortgage professionals across the states, automating their lead generation and client acquisition process using the Lending Authority™ method. Nathan says "We strive to work hard every day, provide the best service and the best prices for our customers." Having over 1,100 customers across Zale's network of systems, you'd have to agree that they're living up to their bold claims.
When speaking of the "Godfather" in the business world, we would likely be looking for influence or pioneering a movement. Zale has definitely met this mark, creating shockwaves when they launched their lending authority system containing their now famously named In-Market Prospect Latching Technology". Their IPL targeting strategy allows its users to target potential prospecting looking for a loan. On Zale's system, they achieve qualified leads based on credit, budget & timeframe with the option for you, the user, to set your own qualification criteria for Zale Mortgage to ensure each lead is a qualified lead by your definition. And when you get a lead, their system sends you a notification that you have a conversation started or an appointment with a new prospect. This makes every notification just as enthralling, with the other knowledge that you're a few short minutes away from a possible hefty deal.
Zale's purchase model boosted their claim to fame, providing an almost no-brainer opportunity. Most agencies on the market work on a retainer basis, which makes sense since you're receiving a monthly service and they would like to be paid monthly. However, Zale works on a pay-once model, where you pay one flat fee for their seamless technology and their full toolkit, and they cover everything from there for a lifetime. The only caveat is of course that you have to cover the ad spend. This also means that you get to determine how much you spend. Only have $100 per month? Have at it! But Zale will definitely set your expectations realistically when you speak with their client success manager before starting with them. Still, this is a massive no-brainer if you're set on having some run your advertisements, and pretty much your entire lead generation for you – instead of going with your standard agency and pay monthly for a service fee on top of paying regularly for the ad spend.
Zale's services are also preferred for their results, but also because of the good they do with their profits, sponsoring St. Judes and The Collegiate Entrepreneurs Organization to help businessmen and women like yourself and Nathan Zale, the founder when he was a struggling agent years ago. And with their influence, continued growth, and popularity, their expanding revenue definitely grows their contributions to these causes, helps to create jobs (Zale currently has a team of 30 team members), and builds communities.
It's worth noting that Zale aims to deliver users 3 to over 5 loan opportunities to your pipeline monthly. If they don't deliver at least one deal in the first 5 months using the system the way they prescribe, you get your money back with their limited refund policy. This is written in the contract, binding them to deliver such results.