How to Embark on Budget-Friendly Student Adventures Using Just Your Phone!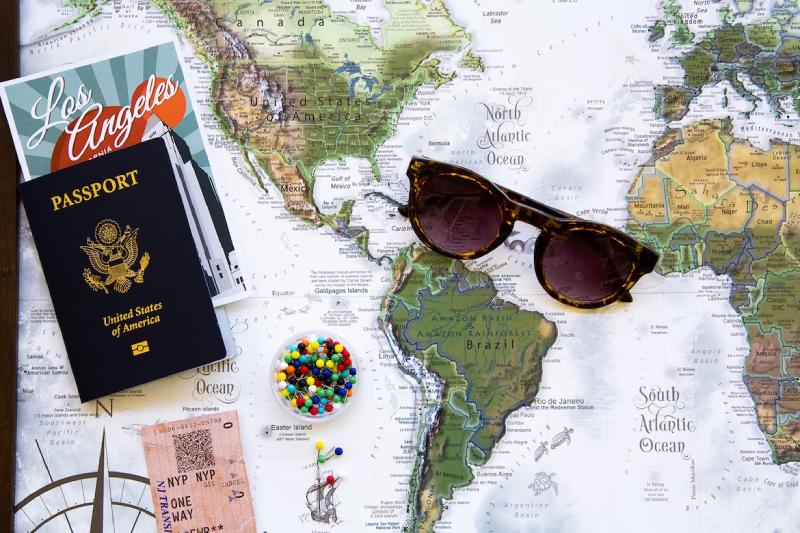 Do you often find yourself daydreaming about exploring far-off lands and experiencing new cultures? Is your wanderlust strong, but your student budget holding you back? Well, put those worries aside because we've got some game-changing tips for you!
The Pocket-Sized Travel Companion You Didn't Know You Had
You might be surprised to learn that your trusty smartphone can be your ticket to affordable adventures. In this article, we'll unveil some ingenious ways to travel the world without breaking the bank, all while having your smartphone as your travel companion. So, buckle up and get ready to explore!
1. Virtual Tourist Guides at Your Fingertips
Gone are the days of lugging around hefty guidebooks! With a plethora of travel apps available, you can carry your own personalized tour guide wherever you go. Apps like Google Maps and TripAdvisor offer detailed maps, reviews, and itineraries that can help you navigate through unfamiliar cities like a pro. Plus, these apps can even work offline, saving you precious data while still guiding you to the best local spots.
2. Budget-Friendly Accommodations? There's an App for That!
Hostelworld, Airbnb, and Booking.com are just a few examples of apps that can help you find affordable lodging options. Whether you're seeking a cozy hostel bunk or a charming apartment, these apps let you compare prices, read reviews, and book accommodations on the go. Plus, you can often score exclusive deals by booking through their mobile platforms. If planning a trip to Europe, it is now easier to discover the best hostels in Barcelona by using certain apps.
3. Scoring Cheap Flights with a Swipe
Navigating the realm of flight bookings can be overwhelming, but fear not! Apps like Skyscanner, Hopper, and Kiwi.com are designed to find you the best deals on flights. You can set alerts for price drops, compare fares from different airlines, and even discover routes you might not have considered. Your phone becomes your personal travel agent, ensuring you get the most bang for your buck.
4. Savoring Culinary Adventures on a Budget
Sampling local cuisines is a quintessential part of any travel experience, and your smartphone can help you do it frugally. Apps like Yelp and Zomato offer restaurant reviews, menus, and price ranges to suit your budget. Additionally, social media platforms like Instagram can guide you to hidden culinary gems, as locals often share their favorite spots using hashtags and geotags.
5. Language Barriers? Not Anymore!
Communication shouldn't be a barrier to exploration. Thanks to apps like Google Translate and Duolingo, you can easily navigate language differences. These apps help you learn basic phrases, translate signs, and even hold real-time conversations with locals. Connecting with people from different cultures becomes a breeze, adding a richer dimension to your travels.
While you're on the road, why not document your adventures? Blogging about your experiences can not only serve as a personal journal but also inspire fellow travelers. If you're looking for some intriguing topics to write about, check out controversial topics to write about. From cultural dilemmas to ethical issues, these topics can add a thought-provoking twist to your travel tales.
7. Stay Connected With Your Loved Ones
Traveling solo or in a group, it's crucial to stay connected. Social media platforms like Facebook, Instagram, and WhatsApp let you share your journey in real time with friends and family. Plus, using voice and video calls through apps like Skype and Zoom can bridge the distance and make you feel closer to home.
8. Local Insights From Global Communities
Have you ever wished to experience a destination through the eyes of a local? Online communities like Reddit and Couchsurfing can connect you with locals willing to share insider tips and recommendations. These connections not only help you save money but also give you a more authentic travel experience.
9. Capturing Memories With Panache
Your smartphone isn't just for practical purposes—it's a powerful tool for capturing memories too. The built-in camera, combined with apps like VSCO, Snapseed, and Adobe Lightroom can turn your travel photos into stunning visual narratives. So, snap away and create a digital scrapbook of your unforgettable adventures.
10. Embrace Flexibility and Spontaneity
One of the greatest advantages of traveling with just your phone is the flexibility it affords. You can change plans on the fly, find last-minute activities, and adapt to unforeseen circumstances without being tied down to pre-booked arrangements. Embrace the spontaneity and let your phone be your guide to serendipitous moments.
Final Thoughts: Your Phone, Your Passport to Thrifty Travel
In a world where technology evolves at lightning speed, your smartphone is a versatile tool that can transform the way you explore the world. From budgeting and navigating to connecting with locals and documenting your journey, your phone has your back throughout your student adventures. So, pack your bags, keep your phone charged, and get ready to embark on a budget-friendly, phone-powered expedition of a lifetime!
***
Terrylin Nix is a student-life alchemist, turning textbooks into tales and lectures into adventures. Her blog isn't just about surviving exams but about thriving amidst the chaos of classes and coffee-fueled nights. With a knack for turning mundane moments into captivating stories, Terrylin's virtual sanctuary is where students find solace, strategies, and a sprinkle of magic in the unpredictable journey of education.