Business
How Young Entrepreneur Massimo Didomenico Dominates the Online Marketing Space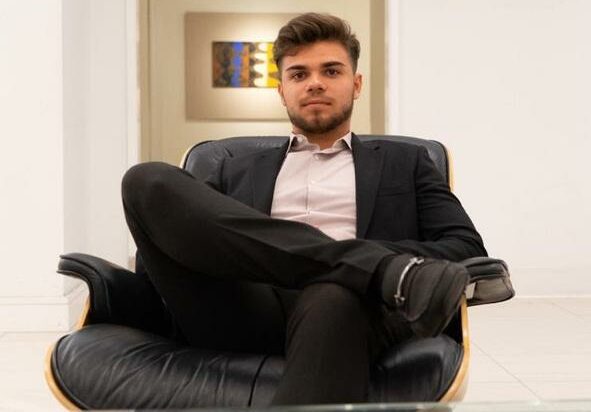 At the age of 18 years, Massimo Didomenico was studying in a community college for business. He dropped out of school in his second semester but he never looked back. He knew that he wanted to do more incredible things in life and accomplish many goals but lacked the right directions on how to do so. In high school, he had graduated with a 2.0 G.P.A. but had always been entrepreneurial-minded, and that's why he figured out to go to a college for business. He also had the capability to communicate well with other people in terms of escalating situations and persuading them in his personal life.
Success Tips
Massimo's main tips for a successful habit is to maintain consistency, he firmly states "even on the days where you don't feel like doing anything". Another tip Didomenico has is time management, he suggests to plan out your day ahead of time and set certain parameters for when things need to get done. He claims you will be more productive when you have a time limit.
Standing Out
What makes Massimo different within the industry is the fact he preaches and practices, as Didomenico then adds "Marketing without the fluff". Meaning, he sells marketing services that people actually need and not just for the quick buck. Didomenico states "I Value my clients' relationships so I tell them how it is, the dirty harsh truth and reality. No sugar coating, and filled with tons of value." He continues being an honest man living up to his truth.
Obstacles
One of the biggest obstacles Didomenico had to face was the mental struggles of owning a business and staying motivated on days where he did not feel like doing much of anything. Massimo also faced other obstacles like failures and losing clients, which can be extremely unmotivating to experience. He also dealt with being in situations where a wrong decision could make or break major components within their company.
Didomenico overcame his mental struggles by never letting himself forget why he took risks in the first place, as well as realizing how far he's come along, so he won't let himself quit now. For the other obstacles he faced, he practiced something very unorthodox. He would celebrate his losses so that when it came to bouncing back or finding new ways to solve a problem, he wouldn't mope around or linger on the fact he just experienced a loss.