Humaid Rashid Alnuaimi known as Humaid's World: Astonishing the world with his mesmerizing art collaborating with the world's prominent names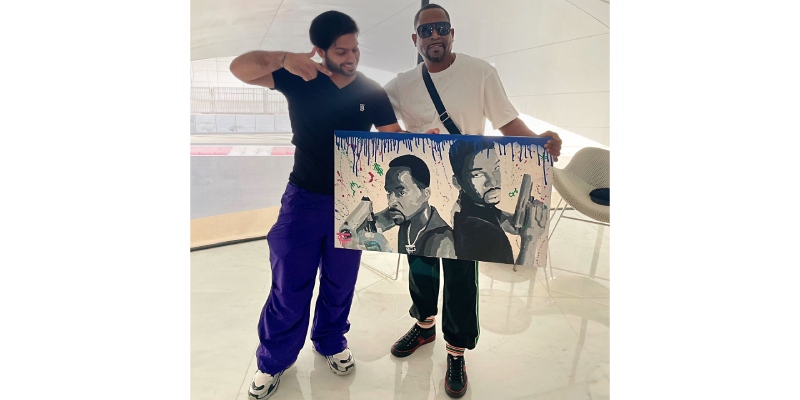 The UAE-based talent today has made his name across the world with the enormous work he has gained with his art projects.
No matter how much ever we discuss about a few people climbing their way to the top in their chosen industries and attaining their desired success all on their own, still, it feels much more discussions are required around them for the world to understand their brilliance and genius. So many geniuses are born every year across fields in the world, but among them, it is geniuses like Humaid Rashid Alnuaimi, aka Humaid's World, who pave their own path to success and imbue more motivation in others to believe in their dreams and chase them wholeheartedly to build a robust career for themselves in the career of their choice.
Humaid Rashid Alnuaimi known as Humaid's World a UAE-based artist, says that everything related to drawing and painting has been his happy place. From taking inspiration from other well-known artists in the industry and watching their work on television to starting sketching, drawing on the air, painting on the streets, and turning his hobby into his business, he did come a long way. Having said that, he doesn't want to rest on his laurels, instead wants to keep improving his craft as an artist to up his game in the art world and also as a business owner.
He confesses how the endless support and appreciation from his friends and family led him to create expressive caricatures, for which he would even participate in competitions and tournaments. Humaid Rashid Alnuaimi known as Humaid's World to further up his skills in drawing and painting, dove deep into doing pop and commercial art and many other art forms, using different mediums of paintings and colors to better express himself as an artist. Initially, when he would draw caricatures and cartoony characters, his work would also be a satire on political issues.
He now successfully runs global art projects with his business in the drawing realm, joining hands with global clients, which include VIPs, celebrities, singers, DJs, royalties, chefs, collectors, public speakers, organizations, brands, hotels and restaurants, events, and much more.