'I am Dubai' app lets actors and good-looking Instagram bloggers dine at restaurants for free in exchange for a social media 'shout out'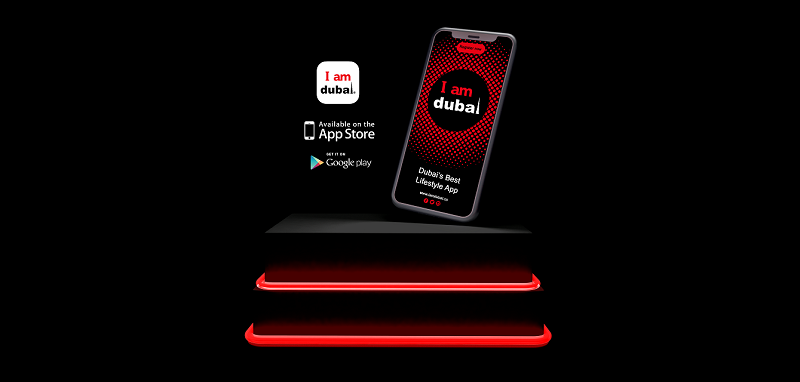 Lifestyle app called I am Dubai has been designed for talents with large online followings to enjoy free meals up to a certain value at some of dubai's finest restaurants and hotels.
The Dubai-based app is available exclusively to models, celebrities, bloggers, actors, artists and athletes who are signed with an agency.
Once the user is logged into their account on their smartphone, they would get full access to a personal 'list of quality offers for your daily needs around Dubai'.
"Discover free and highly discounted real-life experiences on the app, tap to redeem and show your app invitation in the venue to identify yourself, all-in-one, too easy," the description reads.
I am Dubai helps you to feel at home in Dubai whether it's in-between castings or after work. Tab along and you will see offers available to you and the distance from where you are.
Benefit, discover and experience. I am Dubai is your exclusive friend in your pocket.
The app is a clever promotional tool to attract diners to businesses by encouraging models and bloggers to boast about the delicious meals and products to their large social media followers.
"I am Dubai allows you to share experiences via your social media channels. Boost your following on Instagram, Facebook and Twitter organically and unforced," the app reads. 
I am Dubai's founder Kareem Elmashad said the app was not only beneficial for social media influencers but also businesses as well.
I am Dubai users promote themselves while at the same time promoting the quality venues we have on the app.
The end result is that businesses benefit from talent who are actively trying to grow their social media following. And the agency benefits as more followers for their talent means more bookings/jobs for that talent.
Attracting those people with a lot of followers is an organic way for us to get our name out there. Their followers might think, "Oh, I'll give that place a crack. If it's good enough for her, it's good enough for me", The Galliard Restaurant General Manager Mert Turkmen told.
We're not on the main drag. We're located a little bit off the beaten track so if we can attract those people to us, then great.
Other lifestyle benefits include bars, gyms, hotels, hair salons, events, fashion,shopping, health and fitness, and other services.