"I feel so happy and blessed to be rewarded for my hard work," says Syed Ali, winner of the WBFF Australia fitness model title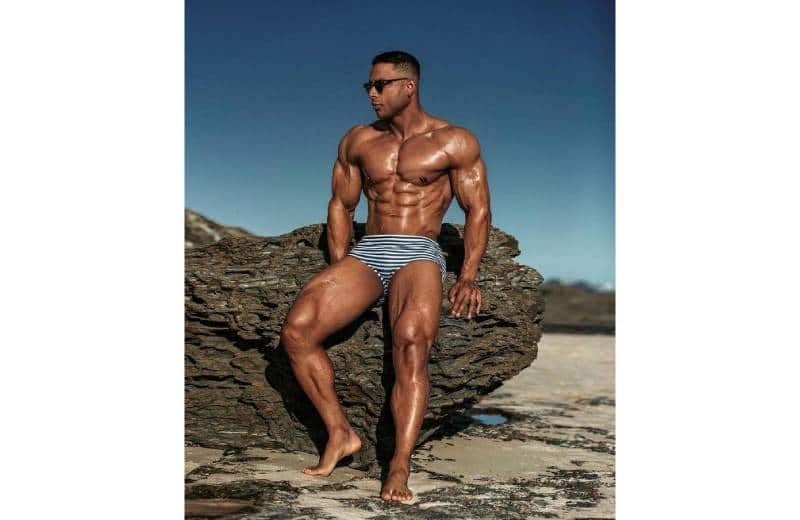 The World beauty fitness and fashion is one of the most highly coveted titled in the fitness industry. It's not just a fitness title but also combines beauty and modelling and promotes health and fitness globally. Winning the WBFF title is a very big deal and many aspiring contestants participate every year. One such individual is Syed Ali who won this years WBFF mens fitness title.
As they say, there's no shortcut to success, it holds true in case of Ali as well. Before this year, Ali attempted to win the title twice before, both the times he ended up being the runner up but third times the charm.
Talking about his victory, Ali shares, "I did not let the two defeats discourage me. I requested for feedback after each loss, went back to the drawing board, worked on my weaknesses and came back with an improved package each time. I feel so happy and blessed to be rewarded for my hard work."
Ali has earned the WBFF pro athlete status but believes that this is just the beginning. His near future goals include the WBFF Australia pro championship and eventually representing Australia on a global scale.
Ali is not just a pro athlete but is also a personal trainer with the Daredevil fitness crew. They help people in leading healthier lifestyles, undergo body transformation and even prepare for competitions.
After winning the amateur competition, the pro athlete aims to make his PRO debut coming October. To tag along on his journey, you can follow him on Instagram at @daredevilfitness