Interesting and Fun Facts about Lola Cueto, Mexican painter, puppet designer, and puppeteer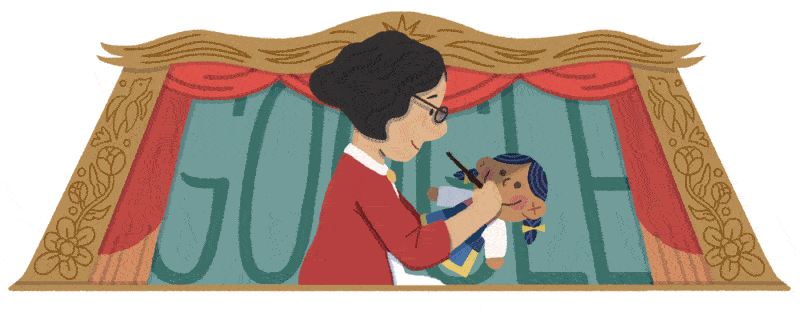 Search engine giant Google launched an animated Doodle on March 2, 2023, to commemorate the 126th birthday of Mexican painter, printmaker, puppet designer, and puppeteer Lola Cueto. Here are some interesting and fun facts about Lola Cueto.
Here is a look at the life and work of Lola Cueto.
Who was Lola Cueto?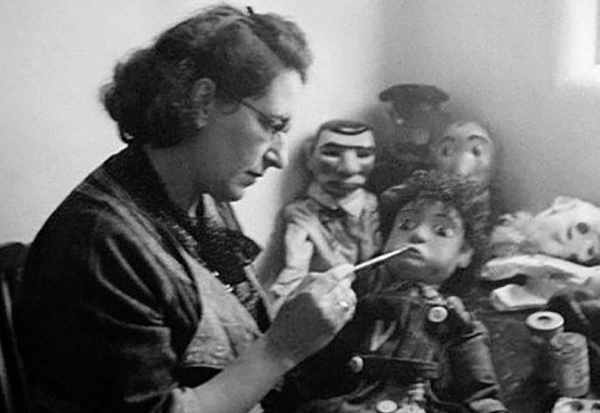 Birth name: María Dolores Velázquez Rivas
Birth date: March 2, 1897
Birthplace: Azcapotzalco, Mexico
Died on: January 24, 1978 (aged 80)
Death place: Mexico City, Mexico
Nationality: Mexican
Father name: Juan Velázquez
Mother name: Ana María Rivas
Spouse: Germán Cueto
Other names:

María Dolores Velázquez Rivas de Cueto,
Lola Velázquez Cueto

Education: Academy of San Carlos
Known for: painting, printmaking, puppet design
Interesting and Fun Facts about Lola Cueto
Mara Dolores Velázquez Rivas was born on March 2, 1897, in Azcapotzalco, which is now part of Mexico City. Her parents were Juan Velázquez and Ana Mara Rivas.
Lola Cueto is most well-known for her work in children's theater, where she created sets, puppets, and theatre companies that performed educational plays.
Cueto got her name from her husband, Germán Cueto, with whom she had two daughters, one of which is Mireya Cueto, a well-known playwright, and puppeteer.
The majority of Lola Cueto's artistic interest was in Mexican folk art and handicrafts, which he depicted in paintings or traditional works like tapestries, papel picado, and traditional Mexican toys.
Lola Cueto was 12 when she entered the Academy of San Carlos. She broke social norms for women at the time by becoming one of the Academy's first female students.
After the Mexican Revolution halted her studies at San Carlos, she enrolled in Alfredo Ramos Martnez's Escuela de Pintura al Aire Libre, also known as the Escuela de Barbizón.
She got married to Germán Cueto, a pioneering sculptor, in 1919. During this time, she changed her husband's name to Lola, an abbreviation for Dolores Cueto, which is unusual in Mexico. As a result, she became better known as Lola Cueto.
Lola Cueto lived in Paris with her husband from 1927 to 1932, when both of them experienced crucial stages in their artistic career development.
They first came into contact with hand puppet design and puppetry while living in Paris. They established "Rin-Rin," a glove puppet theater, upon their return to Mexico.
Over fifty years, several groups were formed with the assistance of the Ministry of Public Education to perform the Cuetos' puppet shows in schools all over Mexico.
The couple separated in 1936. Lola and Gérman Cueto had two daughters, Ana Maria, and Mireya, who went on to become well-known puppeteers, writers, and playwrights. For her life's work, she received the Bellas Artes Medal. Mireya started out working for her parents.
On January 24, 1978, Lola Cueto died in Mexico City.
In the early 20th century, when men dominated the art world, Lola Cueto was one of the few working women artists in Mexico. María Izquierdo, Olga Costa, and Helen Escobedo were among her contemporaries.
Lola Cueto is best known for her work in theater, particularly with children's marionettes and puppets. When the couple lived in Paris, Germán had the idea to make marionettes and puppets, but Lola pursued it. The majority of her theater work dealt with education.
Lola Cueto established the Rin Run, El Nahual, and El Colorín theatre companies, which staged educational sketches in both urban and rural areas.
From 1933 to 1935, Lola Cueto collaborated with Silvestre Revueltas on a marionette ballet titled "El Renacuajo Paseador," which was one of her most significant theatrical performances. In 1940, it was shown at the Palacio de Bellas Artes.
Lola Cueto began receiving praise for her paintings that she had never experienced before while she lived in Paris beginning in 1926.
Her first job was designing and making tapestries while she lived in Paris at the beginning of the 1920s. At exhibitions in Paris, Barcelona, and Rotterdam, the work was recognized.
One of her early abstract sculptures was created. She was referred to by José Luis Cuevas as the first Mexican artist to discover abstract art.
Lola Cueto joined the Sociedad Mexicana de Grabadores at the end of the 1930s and worked under Carlos Alvarado Lang there. Her mezzotint, which stands out for its use of light and shadow, is her best work here.
She designed the aquatints for Roberto Lago's 1947 book "Títeres Populares Mexicanos" (Folk Mexican Puppets).
In his 1941 book "Mexican Folk Puppets," Roberto Lago showcased Cueto's puppetry. She also made a big contribution to the book's illustrations, which used a small but vivid color palette to show popular Mexican culture as well as indigenous Mexican culture.
At Mexico City College, Lola Cueto taught. José Luis Cuevas is one of her pupils. The Liga de Escritores y Artistas Revolucionarios, which was founded in her house, had her as one of its founding members.
Lola Cueto is most well-known for her work in children's theater, particularly for shows that teach basic literacy skills. Along with designing marionettes, puppets, theater sets, and traditional Mexican toys, her career also included weaving, watercolors, drawings, graphic work, oils, and gouache. trancendencia) She is recognized as a master and pioneer in the fields of children's theater and marionettes.
To commemorate Lola Cueto's 126th birthday, Google featured an animated Doodle on its homepage on March 2, 2023.