Interesting facts about Doris Pilkington Garimara, an award-winning Australian author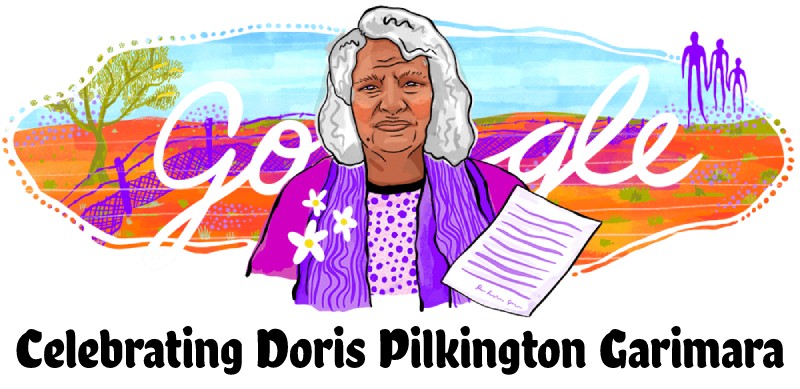 Google Doodle celebrates Doris Pilkington Garimara, also known as Doris Pilkington, an award-winning Australian author, on December 18, 2022. Here are some interesting and fun facts about Doris Pilkington Garimara.
Here is a look at the life and work of Doris Pilkington Garimara.
Who was Doris Pilkington Garimara?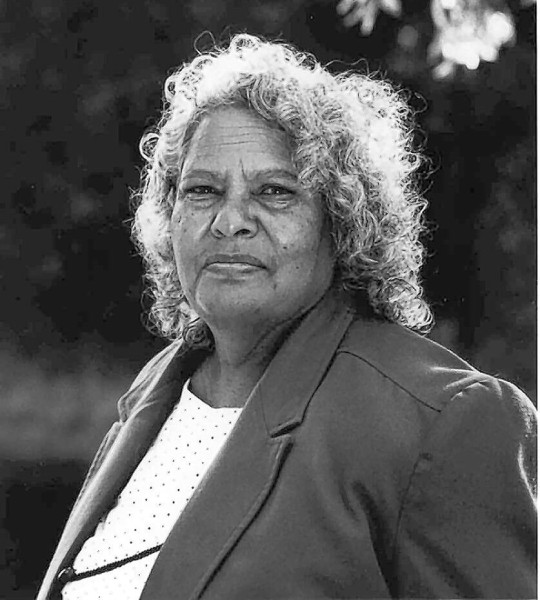 Personal
Birth name: Nugi Garimara
Birth date: c. 1 July 1937
Birthplace: Balfour Downs Station, Western Australia
Died on: 10 April 2014 (aged 76)
Death place: Perth, Western Australia
Other names: Doris Pilkington
Famous as: Writer, nurse
Family:

Molly Craig (mother)
Daisy Kadibil (aunt)

Honours: Western Australian Writers Hall of Fame
20 Interesting facts about Doris Pilkington Garimara
Doris Pilkington Garimara was born at Balfour Downs Station, near the north Western Australian settlement of Jigalong.
Her mother, Molly, gave her daughter the name Nugi Garimara; however, she was given the name Doris in honor of Mary Dunnet, Molly's station employer, who thought that Nugi was "a stupid name."
The Department of Native Affairs recorded her birth date as July 1, 1937, despite the fact that her birth was not registered.
When Doris Pilkington Garimara was three and a half years old, she was taken from her mother and raised at the Moore River mission.
Annabelle, her younger sister, was taken as well and told she was an orphan. Over time, Annabelle distanced herself from her Aboriginal heritage. 21 years later, Doris and her mother were reunited.
Based on three Aboriginal girls who escaped from the Moore River Native Settlement in Western Australia and traveled 2,414 kilometers (1,500 miles) for nine weeks in order to return to their family, Garimara wrote the 1996 novel Follow the Rabbit-Proof Fence, which is about the stolen generation. Molly Craig, Pilkington's mother, was one of the three girls.
They knew that Jigalong, their hometown, was on the northern end of a fence that ran across Western Australia as they traveled along it. With Molly returning home, the book comes to a close. However, when her family was once more compelled to relocate to the Moore River Settlement, she would have to make the same trip again years later.
Follow the Rabbit-Proof Fence by Doris Pilkington Garimara is regarded as a powerful description of the mistreatment of the Stolen Generations. In 2002, the book was made into an internationally successful film, directed by Phillip Noyce.
Under the Wintamarra Tree, her follow-up book describes her own life experiences at Moore River and the Roelands Native Mission as well as how she escaped by enrolling in a nursing school.
In Doris Pilkington Garimara's book Under the Wintamarra Tree, she expounded on her experience managing cultural erasure when she and her baby sister Annabelle had to go with their mom to the camp. Molly had to leave four-year-old Doris behind when she made the second long journey home with 18-month-old Annabelle because she couldn't carry both of her daughters. Doris was punished for speaking Mardudjara, her native language, at Moore River Settlement, where she slept in rooms with barred windows, learned to be ashamed of her culture, and received treatment. Those who attempted to flee were held in isolation, and Doris would not see her mother again until she was 25 years old.
Doris Pilkington Garimara's children's edition of Follow the Rabbit Proof Fence is titled Home to Mother. Pilkington documented three generations of women in her family in her four books, Caprice, a Stockman's Daughter, Follow the Rabbit-proof Fence, Home to Mother, and Under the Wintamarra Tree.
Caprice: A Stockman's Daughter, written by Doris Pilkington Garimara in 1990, The first book in the trilogy, won the Unpublished Indigenous Writer – The David Unaipon Award at the Queensland Premier's Literary Awards.
In 2002, she was given the role of co-patron for the Journey of Healing program of the Australian State and Federal Sorry Day committee.
Doris Pilkington Garimara received the $50,000 Red Ochre Award which is made to an indigenous artist in May 2008 for her outstanding lifetime contribution to Aboriginal and Torres Strait Islander arts in the United States and abroad.
On April 10, 2014, Doris Pilkington Garimara died of ovarian cancer at age 76 in Perth, Western Australia.
In 2022, Doris Pilkington Garimara was posthumously inducted into the Western Australian Writers Hall of Fame.
The experiences of the Stolen Generations and their reconnection with Indigenous Australian culture and identity are the focus of Doris's work.
In honor of Doris Pilkington Garimara, Google featured a Google Doodle on its homepage in Australia on December 18, 2022. Doris Pilkington Garimara was given a Western Australian State Living Treasure award on this day in 2004 for her writing, which has made Australian arts and culture better.
Jessica Johnson, a Warumungu/Wombaya guest artist who lives and works on Gadigal land, illustrated the Google Doodle artwork.
After years of forgetting the disgrace around her culture, Doris Pilkington Garimara took ownership of her birth name and started speaking and writing in Mardudjara. Today, Indigenous Australians are encouraged to reclaim their stolen heritage through her stories.