Interesting Facts about Ferdinand Berthier, a Deaf French Educator and Intellectual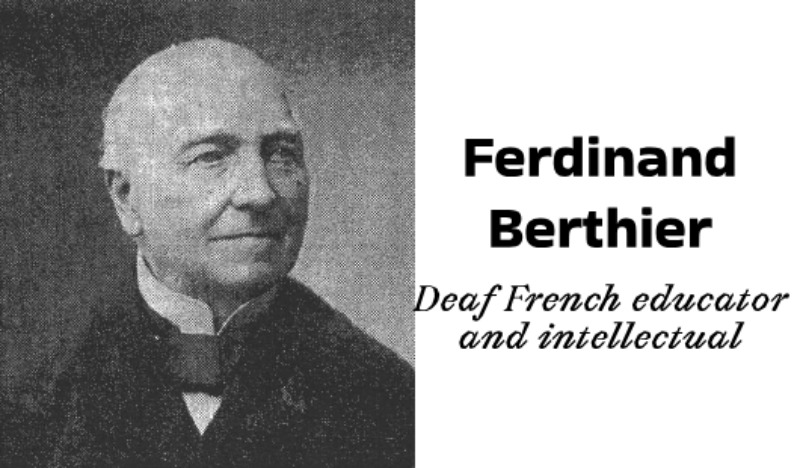 Ferdinand Berthier, a Deaf French educator and intellectual, will be honored on September 30, 2023, by today's Google Doodle. He was one of the first advocates for Deaf culture at a period when people with hearing impairments were shunned by society. Here are some interesting and fun facts about Ferdinand Berthier.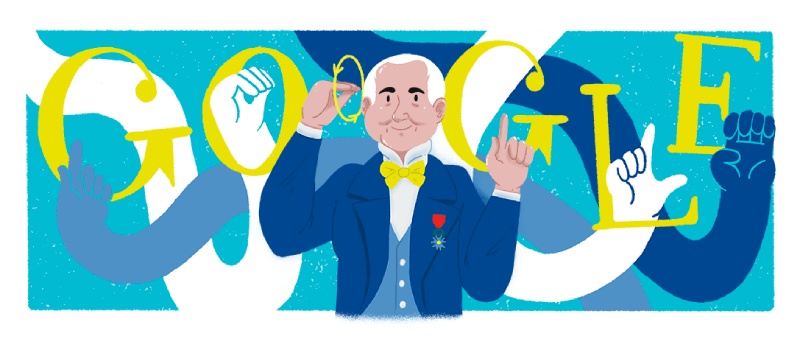 Here is a look at the life and work of Ferdinand Berthier.
20 Interesting Facts about Ferdinand Berthier
Ferdinand Berthier, one of the early champions of deaf identity and culture, was a deaf educator, philosopher, and political organizer in nineteenth-century France.
On September 30, 1803, Ferdinand Berthier was born in Saône-et-Loire, France.
He began attending the National Institute for the Deaf in Paris when he was eight years old and was a Deaf child.
In 1811, when the school was under the directorship of Abbé Roch-Ambroise Sicard, Ferdinand Berthier enrolled there as a young student for the first time. 
Ferdinand Berthier's parents anticipated he would pick up fundamental literacy and practical skills to get ready for a job as a tradesman. However, Berthier did well in school and was motivated to work in education by his professors, particularly Laurent Clerc.
He relocated from the rural south-east of France to pursue basic literacy and vocational skills to become a tradesman.
His teacher Roch-Ambroise Auguste Bébian, a hearing man who had studied French Sign Language and written the first comprehensive analysis and defense of the language, had an impact on him.
Two significant deaf students at the school, Jean Massieu and Laurent Clerc, who subsequently went on to become teachers, also had an impact on Berthier.
Ferdinand Berthier returned to the National Institute for the Deaf to teach after completing more education. He rose to become one of the school's senior professors by the age of 27.
The first silent banquet for Deaf Frenchmen was organized by Berthier in 1834. Women, journalists, and government representatives started showing up to the annual event in the years that followed.
The Société Centrale des Sourds-muets, the first organization to advocate the concerns of the deaf community, was formally established the following year after Ferdinand Berthier petitioned the French government for permission to form it in late 1837.
The birth of the Société Centrale des Sourds-muets. The first established organization of its kind, it assisted in setting up Deaf people's mutual aid programs and adult education classes.
Ferdinand Berthier used his newfound notoriety to highlight other motivational Deaf individuals and lessons after becoming well-known as a result of those activities.
As a fierce advocate for deaf identity and sign language in a repressive social and political environment, Berthier had to walk a fine line.
Ferdinand Berthier noted the sign-language poets and deaf artists of his era in his books about deaf history and culture. He frequently cited sign-language poets as authors in his work and authored biographies of individuals who battled for Deaf rights. He also wrote volumes about the history of sign language.
In the meantime, he encouraged Société Centrale des Sourds-muets to expand internationally. As the first Deaf person to win France's highest honor, the Chevalier de la Légion d'honneur, Berthier got it in 1849.
Ferdinand Berthier is still a leading advocate for Deaf rights, and his work improved understanding and public perception of the deaf and hard-of-hearing people in both Europe and the United States. There are still silent banquets held nowadays all across the world.
Additionally, Ferdinand Berthier's work promoted the use of sign language in Deaf education and worked to increase public awareness of the value of sign language and Deaf culture.
Ferdinand Berthier's tireless efforts and campaigning have made it possible for Deaf and hard-of-hearing persons to enjoy more of their human rights than ever before, including access to healthcare and the ability to operate motor vehicles.
Google displayed a Google Doodle in honor of Ferdinand Berthier's 220th birthday on its homepage on September 30, 2023.