Interesting Facts about Jorge Lafond, a Brazilian Actor, Dancer, and Drag Queen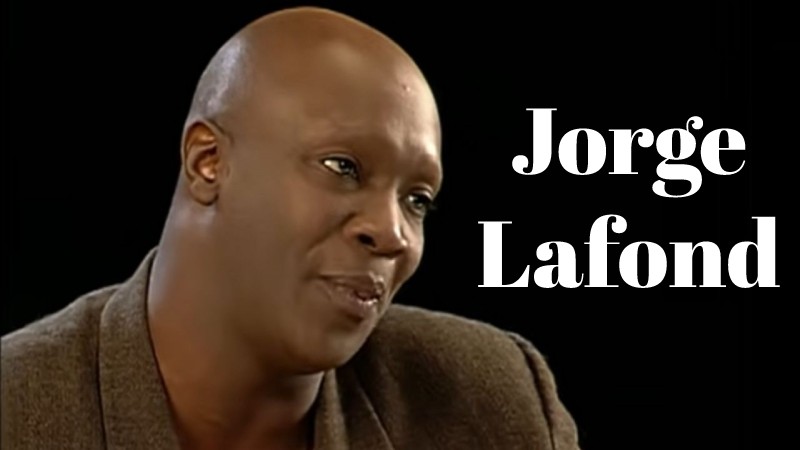 Search engine giant Google launched a Google Doodle on March 29, 2023, to celebrate the 71st birthday of Brazilian actor, comedian, dancer, and drag queen Jorge Luiz Souza Lima, better known by his stage name Jorge Lafond. Jorge Lafond's interesting and fun facts are listed below.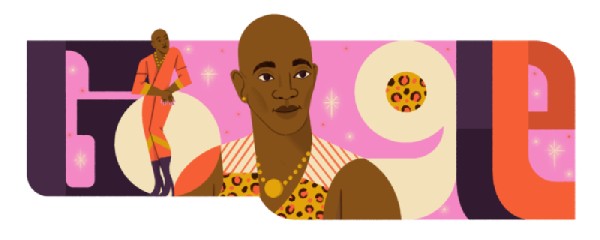 Here is a look at the life and work of Jorge Lafond.
Who was Jorge Lafond?
Quick Look
Full name: Jorge Luiz Souza Lima
Birth date: March 29, 1952
Birthplace: Nilópolis, Rio de Janeiro, Brazil
Died on: January 11, 2003 (50 years old)
Death place: São Paulo, SP
Nationality: Brazilian
Also Known As: Jorge Laffond, Vera Verão
Famous as: Actor, comedian, dancer and drag queen
30 Interesting Facts about Jorge Lafond
Jorge Lafond was the stage name of Brazilian actor, comedian, dancer, and drag queen Jorge Luiz Souza Lima. Vera Verão was the main character.
Jorge Luiz Souza Lima was born in Rio de Janeiro on March 29, 1952.
He started working in a mechanical workshop from 9 a.m. to 5 p.m. when he was ten years old. On weekends, he went with his mother to work at an amusement park.
Jorge Lafond tried to cover up he was gay throughout his adolescence after realizing it at a young age. He never concealed his passion for dancing.
He worked with Mercedes Batista and studied African dance and classical ballet. From the Federal University of the State of Rio de Janeiro, he received his theater degree.
Jorge Lafond also graduated from Castelo Branco University with a degree in physical education.
He performed in numerous cabarets in Rio de Janeiro, including Praça Mauá and Copacabana. He opened the Florida, Scandinavia, and Barbarella nightclubs at midnight and closed the Kiss nightclub in Irajá at 5 a.m.
After beginning his dancing career in cabarets and nightclubs, he went on a ten-year tour of the United States and several European nations with a folk group.
At the age of 17, Jorge Lafond began working as a dancer abroad, traveling throughout Europe and the United States with Haroldo Costa's folkloric group, where Lafond spent ten years.
He eventually joined the dancers at Fantástico in 1974 and later worked on the Jô Soares program Viva o Gordo.
In 1974, Jorge Lafond landed one of his first television jobs and became a dancer for the Globo TV program Fantástico.
Jorge Lafond returned to television after a brief hiatus, making appearances in Kananga do Japan, Viva o Gordo, and the soap opera Sassaricando.
He was soon cast in several movies and received praise for his roles in Rio Babilônia, Sonhei com Você, and Bar Esperança as his popularity on television shows increased.
Jorge Lafond appeared alongside Maria Bethânia and Aretha in the 1983 children's special Plunct, Pact, and Zuuum.
He appeared as Bob Bacall in the television drama Sassaricando, which aired on Rede Globo in 1987.
Later, in 1990, Renato Arago asked Jorge Lafond to appear in Os Trapalhões without comedian Zacarias.
There, he played the Divine Soldier, Mussum's cousin, in the military quarters directed by Sergeant Pincel. However, she consolidated her career as "Vera Verão" on SBT for ten years, starting with the witty A Praça é Nossa. He was also in other movies and soap operas.
In 1992, Jorge Lafond played the role of Vera Verão on the SBT program A Praça é Nossa, where he began practicing openly as a drag artist.
Jorge was given a lot of attention by the humorous Vera, but he wasn't always invited to be himself. Jorge was not welcomed in many places because he was an openly gay man who wore non-traditional clothing.
In addition, samba school floats in Rio de Janeiro and São Paulo featured Jorge Lafond prominently.
He also worked on the Domingo Legal program, where his funny interviews at Piscinão de Ramos were successful.
On December 28, 2002, Jorge Lafond, who was 50 years old and already had heart issues, suffered a cardiorespiratory arrest and was hospitalized at the Sepaco Hospital in Vila Mariana, which is in the south zone of the city of São Paulo. He needed dialysis because of complications with his kidneys.
On January 11, 2003, Jorge Lafond died of a massive heart attack following multiple organ failures. In the North Zone of Rio, he is buried in the Irajá Cemetery.
Nevertheless, Lafond was a pioneer who contributed to the deconstruction of conventional homophobic mentalities by introducing new identity representations into the culture.
Jorge Lafond was and keeps on being a role model for other gay in South America and around the world.
He never hid the fact that he defied everyone's expectations of what an entertainer should be by demonstrating his dance, fashion, and comedy skills.
The GRES Academicos do Cubango established the "Jorge Lafond Trophy" in 2003, the year of his death, to honor the highlights of the Carioca Carnival.
Unidos do Uraiti was the first school to win the Jorge Lafond Trophy in 2005.
Additionally, on September 5, 2010, drag queen Dimmy Kieer gave him an award on the SBT program Eliana.
Google honors him with a Doodle on March 28, 2023, on Jorge Lafond's 71st birthday.