Interview – Bardia Sadeghi, the Iranian singer, and percussionist !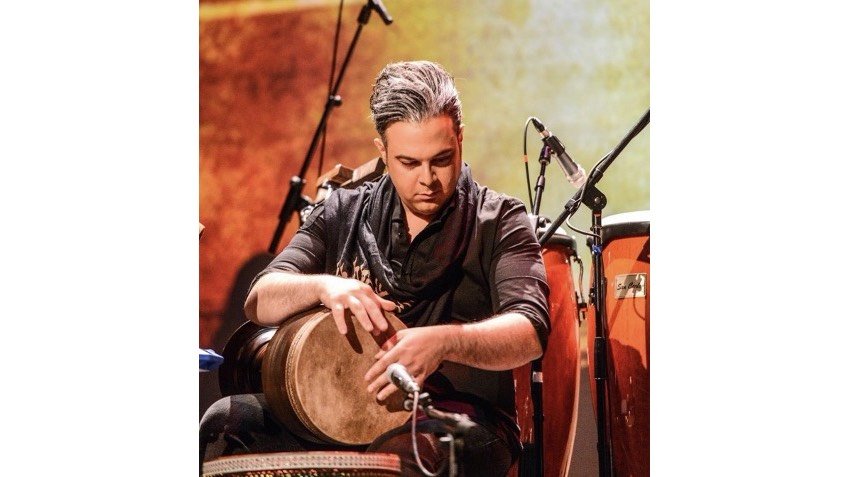 Bardia Sadeghi is an Iranian Canadian Artist from Vancouver Canada. Check out our hot interview with him below here.
Hi Bardia ! How are you?
Hi Dear Im good thanks .
Where are you from and where you based?
Well , as you know , my originality is Persian. I grew up in Tehran. But as you know I'm living in Vancouver Canada.
What's your greatest inspiration for your music ?
There are many many wonderful inspirations around every single musicians that you can name it.
But in my , I would say my family was my first inspirations to start playing musical instruments.. Since I have grew up in a musician family. My parents , my brother, Reza who is also well known musician were one of the reasons for me to be a musician.
I remember that I was only 2 years and half watching my brother was playing an instrument called Santoor. All the sadden I took the Persian drum called Tombak and start playing it with my brother while he was playing Santoor.
What are the 3 words that describe your music ?
Music is such a powerful tools to use it in our daily life. Even it's hard to describe it in 3 words but I do my best.
Passion
Love
Life
You must have the passion to make the song or play an musical instrument to create a song. Then you should love what you have created and grow it. And later you need to give a birth to your creation and bring it to this world which I guess would describe the meaning of Life.
What is the hardest subject you have written about ?
In my opinion, If you live what you write and believe it , there would be no hardness write or create.
What are the challenges of being an artist ?
It's hard to answer this question and I'm sure most artists would come up with tittles different answers. There are so many arts, so many levels.
I would say , the greatest challenge might be being both artist and businessperson. Ok, I'm
not saying that an artist cannot be a businessperson but when an artist like me create a music , all I think is how to satisfy my audience by listening to my song over and over instead of making a music for making money. It's true that we need to advertise ourselves and sell our music to survive in this industry but I rather to focus on my music part rather than business part. Even though I have studied in business but when it comes to music , all my focus is to make the best of it by creating a unique song more than seeing the business side of it.
Are you planning to release a music soon?
Not long ago, I did released an album with my percussion band called "Dafan Band" , with two great music videos which they are available worldwide to listen and download. However, I do have plan to release Few more exciting tracks with my brother and few other singers in Vancouver. Also we are working on a new project for a tv series which will coming soon.
Is there anything els that you would like to add on?
I would like to thank to my audience for their support. If they want to get more information , they can visit my webpage www.bardiasadeghi.com or visit my YouTube channel for more videos.
Follow Bardia here: https://www.instagram.com/bardiasadeghimusic
Listen to Bardia's songs here: