Interview with model Amanda Lauren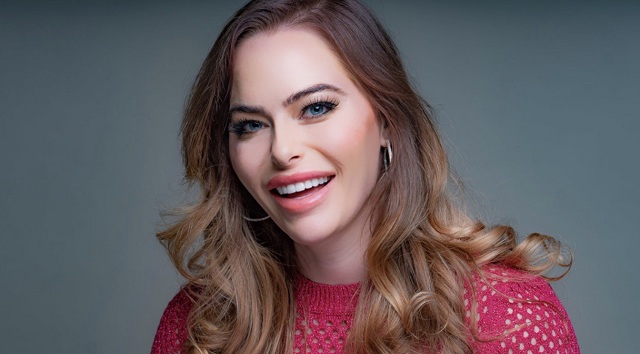 I had the pleasure to interview Model Amanda Lauren. As an international model & jetsetter, Amanda has gained a large loyal fanbase of over 200,000 followers. From photoshoots to extensive travel around the world, she connects with her fans by showing them her glamorous lifestyle which has brought her to Morocco, London Greece, Italy, Amsterdam, Spain, France, Germany and more in just the past year alone. Amanda has been featured in an impressive list of publications including Maxim, Daily Mail & last year she landed the highly coveted cover of Playboy. Today I got the chance to interview her and find out how she got her start…
Thank you for speaking with me today! Many of your fans know you as a model. How did you get into modeling?
Originally, I had a lot of photographers ask to photograph me randomly and so many people- both strangers and friends- tell me that I had the look of a model. Eventually, I started to shoot with photographers. I would say things really soared to new heights after becoming Maxim's Hot 100 for 2017 and the subsequent playboy cover for Sweden along with Maxim Italia.
What is the best part of modeling?
The best part about modeling is the ability to translate your beauty creatively into visual art. Having your hair and makeup done is always fun, too!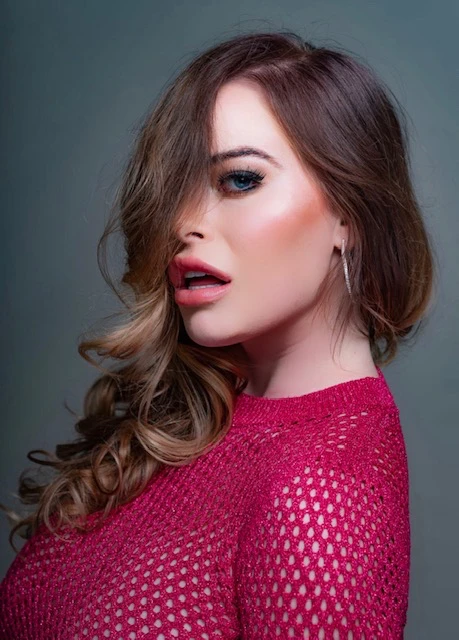 What is the worst part of modeling?
Body aches. It sounds silly, but it's true. I am physically active 5-6 days a week yet, to this day, holding certain positions or contorting my body in a way while holding the odd position for several seconds or even minute isn't natural. I'm almost always sore!
What exercises do you like to do to maintain your physique?
I love to mix up my training. I do resistance training with a personal trainer or myself 4 days a week. I also supplement with reformer Pilates 1-2 days a week and yoga when I'm feeling stressed or anxious and need to decompress or stretch. I also do cardio kickboxing outdoors when the weather is a bit warmer. I do like to do spinning from time to time and always finish my training at the gym with 20-45 minutes of cardio or HIIT for 10-20 minutes.
What do you think of the MeToo movement?
This is an interesting question. I am all for the empowerment of women standing up themselves. I am also all for women leveraging their beauty or sexuality to advance themselves In a world that promotes women's sexuality at such a degree. I am sure that many women were victims of assault and others may have been cornered into engaging in lewd acts for a role or position. Is it wrong? Absolutely. However, if they agreed, I also think this makes them complicit so it's a bit difficult to gain my entire empathy. To be fair, women can't have it both ways. That being said, to any of the real victims who were raped or assaulted, I am proud of their courage to stand up for themselves.
When you are not modeling what do you like to do?
I love to travel- it's my ultimate passion. Experiencing and immersing myself in different cultures and different languages is a luxury I wish everyone could afford as it is an incredible and eye-opening part of life. I work out 5-6 days a week. I like to read and study; right now I'm studying both French and Italian. I'm also reading more about economics and finance. Spending time with my dog and loved ones while dining out, going to the movies, museums, theater are all things I enjoy. I'm currently attending London Fashion week and soon to be MFW followed by Paris. All things beauty, fashion, fitness, and health interest me.
Tell us more about your academic studies..
I started off as a registered nurse. I worked for about 4-5 years as an emergency room nurse and a psychiatric nurse. I continued with my graduate studies a couple of years ago and finished last year with a masters of science in nursing education. I'm proud to say that I recently have been accepted into an MBA program here in London and I will commence summer 2020.
What advice would you give your younger self?
Oh, so much to say here! For starters, I would not have wasted so much thought or time on some of the boys I chose to care about or surround myself with. Most of them didn't deserve me, my time, or my thoughts. When you're young, you have such a limited perspective and everything seems like such a bigger deal or more meaningful than it actually is. I would tell myself to learn as much as I could and start modeling younger. I would also tell myself to save more and manage my money better! However, I have learned all of these lessons and it's never too late. I'm currently practicing what I preach and I've never felt more power, freedom, and happiness in my life.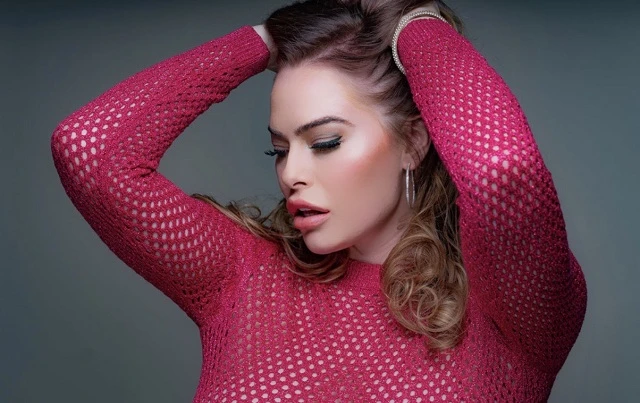 Where do you see yourself in 5 years' time?
In five years, I see myself as an entrepreneur or working alongside a firm or investment bank. I see myself continuing to grow my own brand and watching it evolve into other things as I evolve as well. Continuing my education. Possibly a family, But don't hold me to that! I'm sure I'll be traveling, but perhaps not as much as I am now. I see myself in five years a bit more grounded physically than I am currently.
Instagram: instamanda_lauren