Sakshi Sehgal: Emerging makeup artist in Delhi NCR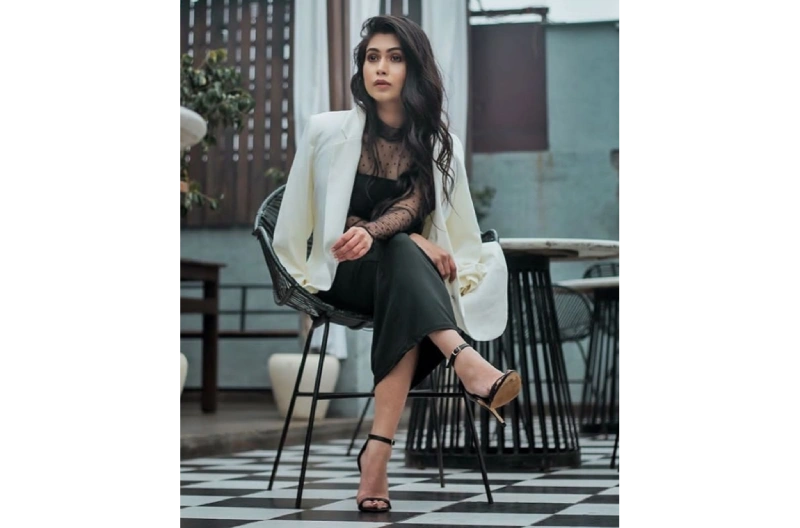 Are you thinking about where to get your make over done for the upcoming big day? Meet, Sakshi Sehgal, a 25 year old make up artist, who is enthusiastic about bringing out the best in you even on "bad days". You don't have to worry about your time as she will travel to your place over a call. She is the popular make up artist and travels wide throughout North India – Lucknow, Haryana, Jaipur, Delhi, Noida, Gurgaon, Faridabad, Punjab, Udaipur, Pune; and already booked for many pan-India tours in 2020!
She, having the exposure of working as German language quality analyst before venturing into her passion world of Make Over, finds herself chirping over the happy clients at the end of every appointment. Be it a late night cocktail party, your bridal makeover, reception or to a wedding or for an important business meeting, Sakshi Sehgal, is all there to help you with her skills to play at. She has completed a fabulous year with 50 bridal clients and 70 bloggers. She is sure to make you look the bright and the smartest or the beautiful you for the occasion.
Sakshi finds herself as the elegant make up artist who finds onerous bridal events as child's play. Passion is in her blood as she derives inspiration from her mother and her Advanced Makeup and Hairstyling Course with Shweta Gaur Makeup Academy, Safdarjung adds value to her style and creativity. She sees the beauty in every bride and believes that no two brides are the same. This is why she tailors her every client needs independently and differently, and for which she has collaborated with numerous fashion stylists, designer dressers and cosmetic vendors. Brand is in her persona and her choices that all her make over cosmetics are imported and branded. She is as worth the penny invested for your day that you feel light or heavy as you desire but failing not to feel the best of you on the stage and in the camera; and never regret after the big day as the entire regime lasts for days wanting you to reach her for post-wedding events.
Feel good to give a call to her and follow her styles and brands in her social profile:
Sakshi Sehgal:
mail id: [email protected].
Contact no. +919810968998
Check out her profile on Facebook and Instagram that displays some of her awesome work, Sakshi Sehgal.