IPL Auction 2021 | CRORES of rupees bid on 'these' players, auction in a short time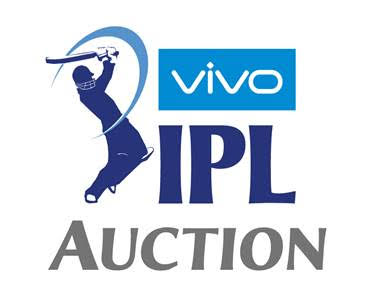 The 292 players in the IPL auction season include 164 Indian players and 125 foreign players. There will be 3 associate players. The auction for the Indian Premier League will start at 3 pm today. This auction is going to get everyone's attention. Apart from India's senior off-spinner Harbhajan Singh and middle-order batsman Kedar Jadhav, Australian batsmen Steve Smith and Glenn Maxwell are said to be in the bid for millions.
Following is the break-up of all players according to their countries:
35 will be from Australia
20 from New Zealand
19 from the West Indies
17 from England
14 from South Africa
9 from Sri Lanka
7 from Afghanistan
Nepal, UAE and USA with 1 player each.
This time there are 10 players in the auction with a base price of Rs. 2 crore. It will include two Indian players. They include Harbhajan Singh, Kedar Jadhav, Glenn Maxwell, Steve Smith, Shakib Al Hasan, Moin Ali, Sam Billings, Liam Plunkett, Jason Roy and Mark Wood. At the same time, there are 12 players with a base price of Rs 1.5 crore. Among the players worth Rs 1 crore are 11 players.
Following is the Team Budget for this year's IPL
Kings XI Punjab seems to be the highest bidder with Rs 53.20 crore.
Then we have in second place the Royal Challengers Bangalore.
KKR and Sunrisers Hyderabad will join the auction with a minimum of Rs 10.75 crore.
Rajasthan Royals entering with Rs 34.85 crore.
Chennai Super Kings stand with Rs 22.90 crore, along with Delhi Capital Rs 12.90 crore and finally Mumbai Indians Rs 15.35 crore.
The auction for the IPL will start at 3 pm today in Chennai. The highest bid for this season is likely to be more than Rs 10 crore. Therefore, this auction has caught everyone's attention.