Iran will host an international conference on preventing sand and dust storms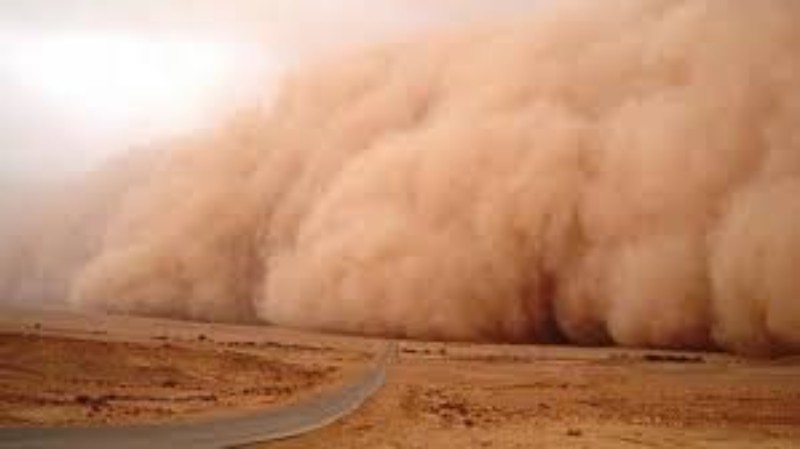 The head of the Department of the Environment, Ali Salajeqeh, has stated that Iran will host an international conference on preventing sand and dust storms. He went on to say that the United Nations selected Iran to host the international meeting because of the country's successful efforts to combat sand and dust storms.
According to Salajeqeh, arrangements have been made with the Ministry of Foreign Affairs, and this meeting will take place in July of next year in Tehran with the participation of the world's environment ministers.
He emphasized that the Department of Environment has held diplomatic meetings with neighboring nations to the point where Egypt has also indicated its readiness to attend the meeting in Tehran.
He mentioned that a delegation from Iran will soon travel to Iraq to discuss the problem of sand and dust storms and make decisions about how to solve it.
A conference of ministers and officials from 11 countries was held in Tehran in July 2022 with the intention of strengthening cooperation in order to address current environmental issues, particularly sand and dust storms.
The event, which was held with the theme of "Environmental Cooperation for a Better Future," was attended by environment ministers from Iraq, Armenia, the United Arab Emirates, Oman, Syria, and Qatar, as well as deputy ministers from Azerbaijan and Turkmenistan and Turkey.
President Ebrahim Raisi said during the opening ceremony that protecting the environment is important and will always be a priority.
In the past, Raisi had ordered the department of environment to work diligently to find a solution to sand and dust storms through diplomacy, participation in international forums, and interaction with countries that were nearby.
"Conservation of the ecosystem and environment, which is a global concern, especially for countries of the region, is an inevitable priority today," Raisi stated. "If the environment is not safe and peaceful for people, the development will not be in its proper place and it will even become a threat to human health."
The SDS phenomenon has been a national problem for a number of years and has impacted numerous provinces.
Eight large sand and dust storm hotspots that cover 270 million hectares in neighboring countries and the Persian Gulf, according to studies, are affecting Iran.
According to maps of the region, Saudi Arabia produces the most particulate matter, followed by Iraq, Syria, Kuwait, and the United Arab Emirates, respectively.
Experts contend that both natural and human factors contribute to the occurrence and severity of this phenomenon, which is primarily brought on by excessive consumption of water and the depletion of reservoirs.
Positive measures have been taken inside the country to deal with dust and sand storms.
In order to reduce internal sources of sand and dust storms, a ten-year plan has been developed.
There are approximately 1.460 million hectares of dried wetlands within the internal dust sources, which are estimated to total 34.6 million hectares and produce an average of 4.22 million tons of dust annually.
The National Development Fund has spent approximately €370 million to combat SDSs in recent years, with positive results; however, it appears that the annual credit is decreasing as conditions improve.
In June 2022, the director of the Asian and Pacific Centre for the Development of Disaster Information Management (APDIM), Letizia Rossano, stated that Iran is truly at the forefront of both comprehending and addressing the issue of sand and dust storms.
Sand and dust storms cause moderate to high levels of poor air quality for more than 80% of the populations of Turkmenistan, Pakistan, Uzbekistan, Tajikistan, and the Islamic Republic of Iran, she said.