Dope D Sings to Move Heart of the Audience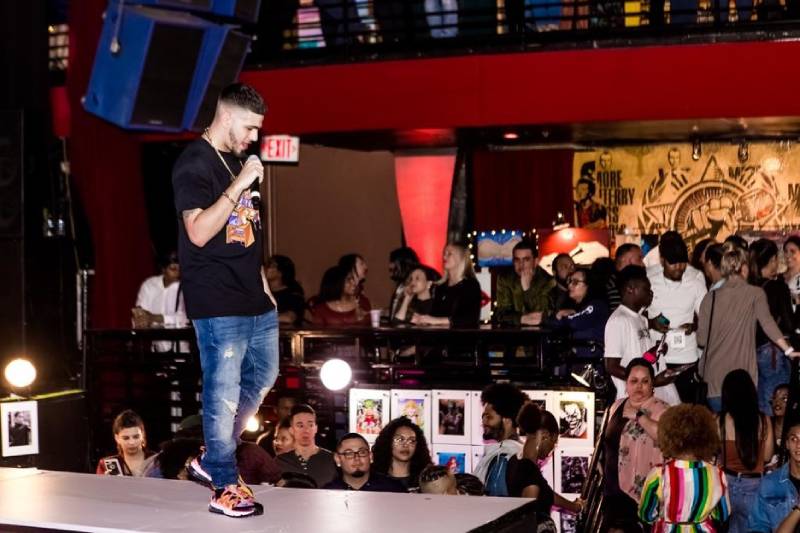 Dope D, a musical talent globally known for creating an ethereal atmosphere through his art, now has created a large fan base across the world. Interestingly, Dope D most successfully sprawl into music from his earlier career in acting in he was known as Dope D.
At 24, Dope D has attained a massive reputation for experimenting with different musical genres as a singer to create his rhythms. With his powerful voice, he has created his own musical world in such genres as hip-hop, RnB, and pop. 
Attaining mastery in mesmerizing the audience, Dope Dcan very easily create bonding with his audience, particularly the youth who adore him. Here, his youthful voice blended in rhythms of their own kind created the magic. 
Dope D has dedicated himself to creativity in hip-hop but RnB and Pop trying to add new musical dimensions to them to entertain the global audience.  
Hailing from South Florida of the USA, Donovan has another feather in his cap: at a young age, he has turned into a successful entrepreneur also. He has launched his musical and entertainment company Rd the Smokers Cough Entertainment.
He has made tie-ups with famous musicians and musical companies like Ash Grayson, E Wave, Huubanga productions, and Melii. Dope D released several music albums that were acclaimed internationally.
Toxic Pleasure containing 24 songs merits a special mention as one such a very successful album turning a global hit. His Toxic Pleasure 2 will be released later this year. Some of Dope D's musical projects also involve a collaboration album, "Love Letters" with Zenlee which will be released after the launch of Toxic Pleasure 2.0. 
Dope D, a multi-talented person, currently is working with talented producers from across. He is a prolific lyricist, producer, and recorder of songs. 
He also invests in cryptocurrency and stocks to gain financial independence. Dope D is also a lover of sports, particularly Basketball. 
Success does not recognize any age otherwise Dope D could not have emerged as an independent musical identity at the young age of just 24. Through his creativity, constant engagement in music, and innovation new methods to popularize songs made him a globally known person with a vast number of fan followers on social media.
Follow his journey on Instagram: https://www.instagram.com/jdontheghost/