Japanese Tennis Player Naomi Osaka Plans to Make a Comeback in Professional Tennis in 2024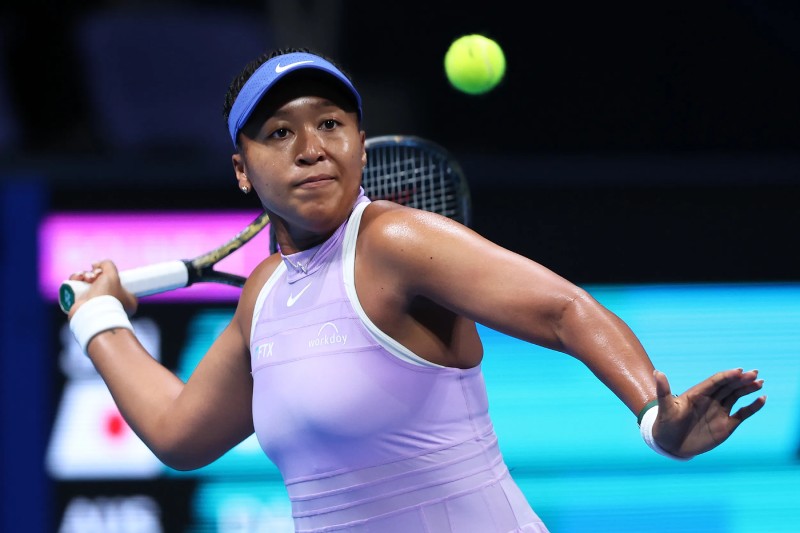 The 25-year-old former world No. 1 Naomi Osaka plans to return to professional tennis in 2024, she stated in an interview on Wednesday. After giving birth to her first child, Naomi Osaka intends to compete again at the Australian Open in January. On Wednesday, she promised to keep up her active schedule in 2019.
The four-time major winner, who gave birth to a daughter in July with her partner, rapper Cordae, said she intends to play a full schedule in 2019.
"It's definitely way more tournaments than I used to play," Naomi Osaka said. "So, I think some people will be happy with that."
The Japanese player, a former world No. 1, explained that she consented to the increased commitment for the coming season because she is unclear on how she would perform upon her return and wants to make sure she has adequate playing time as she eases back onto the tour.
"I think it's because I realized that I don't know how the beginning of the year is going to go for me. I don't know the level of play and I think I have to ease into it. So at the very least, I'm going to set myself up for a very good end of the year," Naomi Osaka said.
Naomi Osaka, who last competed at the Toray Pan Pacific Open in Tokyo in September 2022, previously declared she would make a comeback in time for the 2024 Australian Open, which she has previously won twice.
When asked if she missed playing tennis while she took a sabbatical, Naomi Osaka said, "Definitely."
"I've been watching matches and I'm like, 'I wish I was playing too,'" Osaka said. "But I'm in this position now and I'm very grateful. I really love my daughter a lot, but I think it really fueled a fire in me."
Following an event in 2021 in which she was obviously upset and stressed out when addressing the media during a required news conference at Roland Garros, Naomi Osaka took a break from playing competitive tennis and made several widely publicized disclosures about her difficulties with mental health.
She then withdrew from that year's French Open and disclosed she had "suffered long bouts of depression" ever since winning her maiden major title in 2018.
On Wednesday, Naomi Osaka was present at the US Open in New York. The same day, she also took part in a forum on mental health at the USTA Billie Jean King National Tennis Center with Michael Phelps, the legendary Olympic swimmer for the United States, Dr. Vivek Murthy, the US Surgeon General, and Dr. Brian Hainline, the chairman of the US Tennis Association's board and the NCAA's chief medical officer.
Naomi Osaka asserted that becoming an advocate for mental health awareness and sharing her experiences with mental health helped her learn a lot.
"I feel like I am someone that's learning all the time. Obviously, I learned a lot from the talk as I was talking," Naomi Osaka said. "I would say my role is just raising awareness and letting people know that they're not alone.
"Physical pain and mental pain are sort of the same to me. We have doctors for physical health but when we talk about mental health it's not as well received, so just raising awareness on that."
She was also questioned over earlier comments she made about feeling "lonely" while pregnant.
"I definitely only know this world, the tennis world," Naomi Osaka said. "Just being away from that for a long time, it was new for me. I think it was just the new situation and not being able to train like I wanted to, it made me feel like I would just stay at home. … It felt like a lot of restrictions."
Naomi Osaka, 25, is a two-time US Open and Australian Open champion who spent 25 weeks at the top of the global rankings in 2019.
She skipped the 2021 French Open and, after speaking on a panel about the subject at the US Open on Wednesday, took a break from tennis to put her mental health first.