Entertainment
Jose Colmenares: Social Media Marketing Expert That Knows How To Stand Tall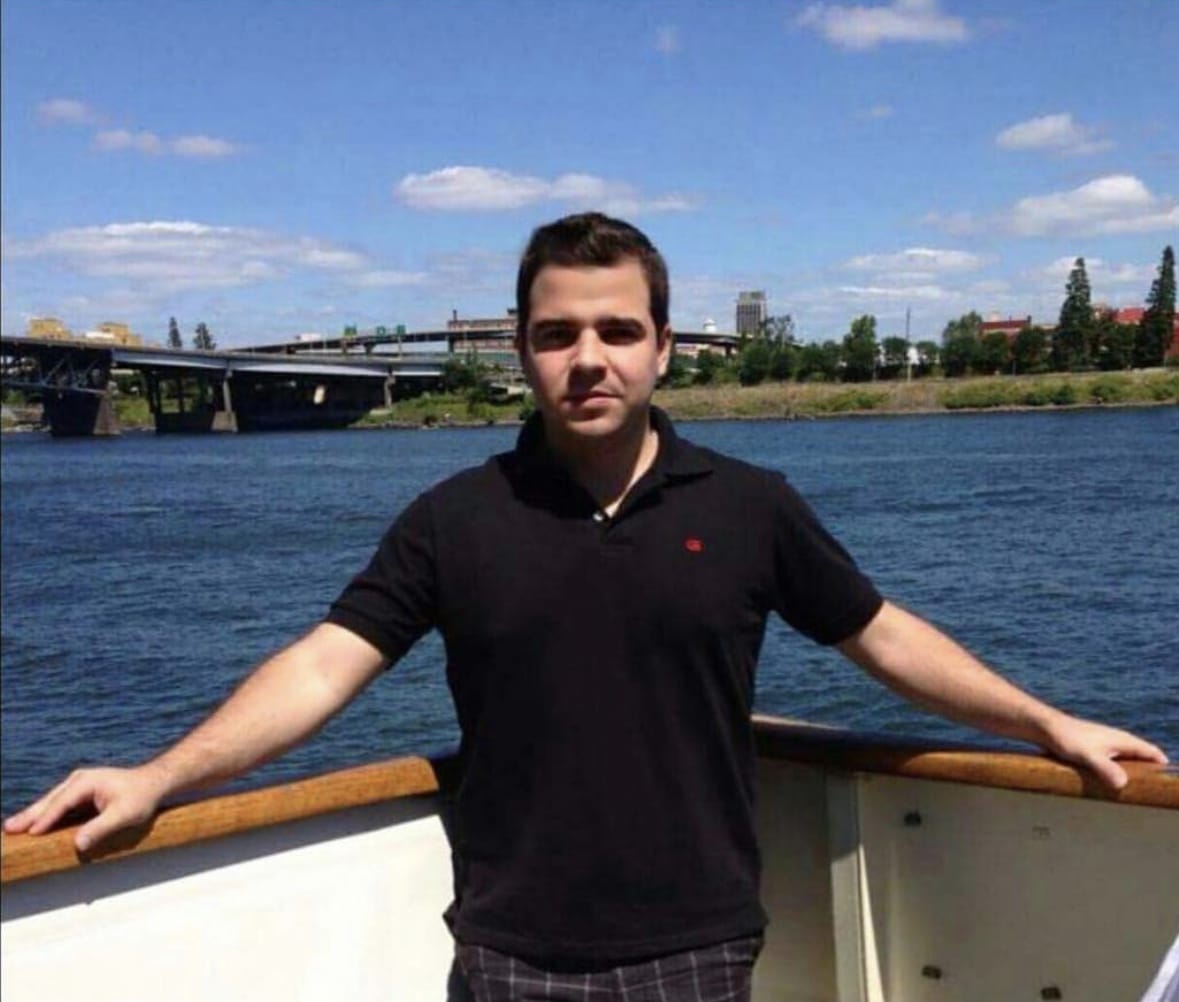 Having an account on any social media platform is a must for our generation. In that matter, achieving substantial growth and managing to stand out in a sea of celebrity accounts and popular pages, would be considered as the biggest challenge for both influencers, talents, and entrepreneurs.
Luckily, for Jose Colmenares that challenge turned into his own manifested reality, and is dedicated to boosting growing accounts on Instagram by offering social media growth consultations, where he provides his clients with the best digital marketing strategies and solutions to achieve an impactful positive change in their follower base number.
Dreams Turned Into A Reality
Jose Colmenares Velasco (​@joecolmenaresv ​on IG), born in Venezuela on February 18th, 1985, has done outstanding work towards achieving his goals. Starting with the fact that in his home country, he worked as a sales manager for a carpet cleaning equipment distributor, until the company went out of business in the year 2013. ​"I remember that same day when I got the bad news, I was on my iPhone, just browsing through it, thinking about my future and how my life was about to change; pretty much preparing myself to return the new Honda Accord I had just gotten, and saying good-bye to my dream of finally buying a house. That was when I got a message from my little brother on WhatsApp. He asked me "hey, how come you are still not on Instagram?". Honestly, the last thing I could care about was some hipped-new social media platform, but I was so bored and stressed that I went ahead and opened an account"​,Jose remembers.
He states that after a while of curiously scrolling through the platform using hashtags and laughing at funny posts, he found himself enjoying posts from a famous Colombian comedy account (​@queboleta​) with over 100,000 followers. At that time, when Instagram had only 3 years of being released, that number of followers was impressively high, considering that most popular accounts were far from reaching that amount. Jose noticed that the page had quality content and a lot of engagement, and it was this that immediately got his mind showering ideas, and motivated him to decide on growing Instagram accounts with comedy content in order to eventually promote other products and services.
"A few months later I already had two well known meme accounts that I had grown myself with the help of Eduardo, the owner of @queboleta. I had tried to approach him in many different ways, which was hard since there were no direct messages, but one day I did. One thing led to another and we became partners. I named my two accounts @quejeso and @quebolas (this one still exists under that same name, but different owner). This is how I ended up being a social media consultant after working as a sales manager for a carpet cleaning equipment distributor. I thank God every day this happened, I could not imagine my life any different right now."
Jose currently resides in the city of Brandon, Florida (United States), where he runs his business and has created essential networks for his company. He is the son of Jose Antonio Colmenares Barradas and Carmen Velasco, and was born in a middle class family that taught him great values and to not discriminate.​​"I could not be prouder of them! Despite all the obstacles they had in their lives raising me and my brothers, they always made sure we were fed, had the best education possible, and always guided us in the right direction. If I feel lucky about one thing, that thing is having the family I have, that has always been there for me. From them​​Ilearned that we are all equal in a way that we all deserve respect, regardless of your financial status, your skin color, race or religion, we all deserve to have the same rights and most importantly, everyone deserves an opportunity"​,Jose says.
Having built what some people referred to as an "Instagram Empire " by year 2014, Jose had made good connections. Famous people would try to get in touch with him to help them promote their newly created IG accounts, and this eventually led him to end up invited to Puerto Rican singer Nicky Jam's birthday party! Jose comments:​​"I was new to this whole thing of hanging out with famous people, and at first I felt awkward at this party in a night club in Medellin. However, after meeting Nicky and shaking hands I realized they (famous people) were just normal people, like everyone else. Interesting enough, Nicky himself told me he was a big fan of my accounts and that he actually followed both of them. I felt really happy that someone like him would even know my accounts! We spent the evening chatting, and the center of our conversation was about him asking for advice on how to grow his social media followers more efficiently and faster, of course. This was an evening I will never forget. I have not talked to Nicky ever again after that night, but it was truly very interesting."
Facing The Dark Side Of Popularity
There is no doubt that building a social media presence for any business takes a lot of time and effort, things don't really happen overnight. In that matter, lies the importance of being creative and constantly trying out new things and techniques that will differentiate you from the rest. Jose encourages new consultants to watch as many YouTube videos as they can regarding that matter, and even pay for some tutorials and classes on sites like ​Udemy​.He believes these actions are immensely helpful for an individual to be able to gather ideas that eventually can be turned into unique approaches, to offer services that will distinguish their brand. Jose adds: ​"You are likely to fail several times until it happens.
You can see it like this, each failure means you are one step closer to success."
In 2014, Jose joined some of his friends on the idea of creating an Instagram account that would show the world what was really happening in Venezuela at that time, and even help Venezuelans understand the situation from a better angle. It was a very helpful account in that regard, considering the censorship that exists in the country, where the media that speaks the truth is shut down the next day. The young friends opened an account named ​@venezuelalucha ​to keep the world informed, and at the same time help those in need.
"We were in contact with several charities that fed the poor, which sadly still represents the majority of Venezuela's population. Helping these non-profit organizations and all the people that to this date still benefit from them, is by far the most gratifying feeling one can have as a social media influencer."
Jose dedicated himself to cover the protests in Caracas in 2017, on his own, every day during 8 months. He comments that he did all he could to keep people informed of the reality of the country, until one day, he was threatened by one of the "leaders" of the dictatorship still present to date in Venezuela. ​"I
would either have to leave the country or be imprisoned, and I really had no choice. With my luggage full of memories and nostalgia, I had to board a plane and leave everything behind"​,Jose remembers.
"I have learned that everything in life is temporary. Good things and bad things can come and go, and if you think about it, everything really IS temporary. Point being, when you are struggling never give up and understand that maybe your time just hasn't come yet. The storm will pass and you will see clearer after the rain is gone. It might sound cliché but it is a fact, at least it was for me, and for many people I know. On the other hand, if you are doing great and things just could not be better, always remember who you are, be proud of who you have become, but always keep your feet on the ground. Never look at anyone over your shoulder, one day you may get something from this person. Be certain that if you have been kind to people when you are the top, they will help you when you are at the bottom."