Jovita Idár: Google Doodle celebrates Mexican-American journalist and civil rights activist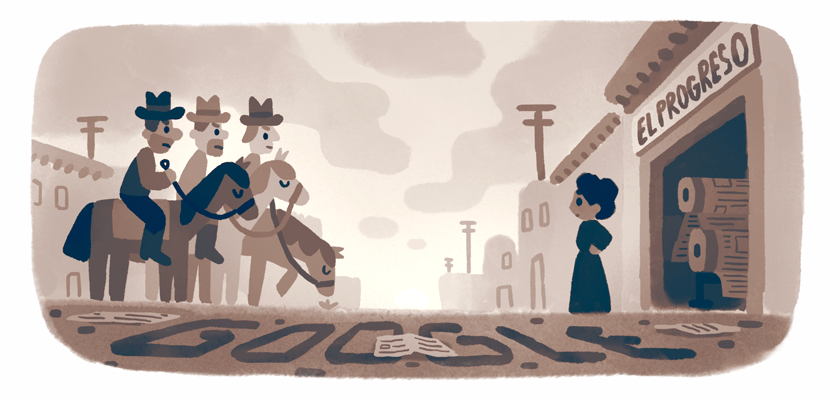 Google Doodle celebrates Mexican-American journalist, political activist, and civil rights worker Jovita Idár on September 21, 2020.
Who was Jovita Idár?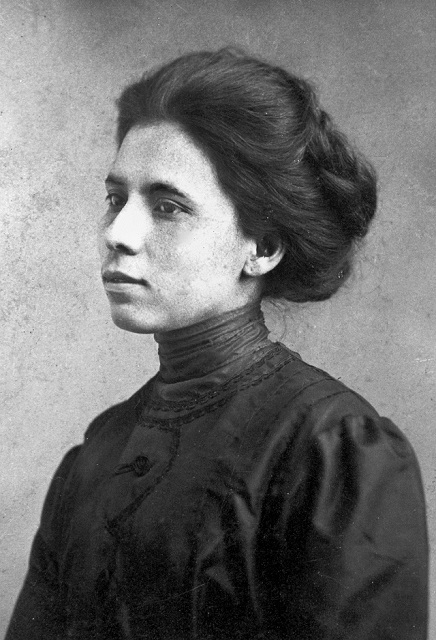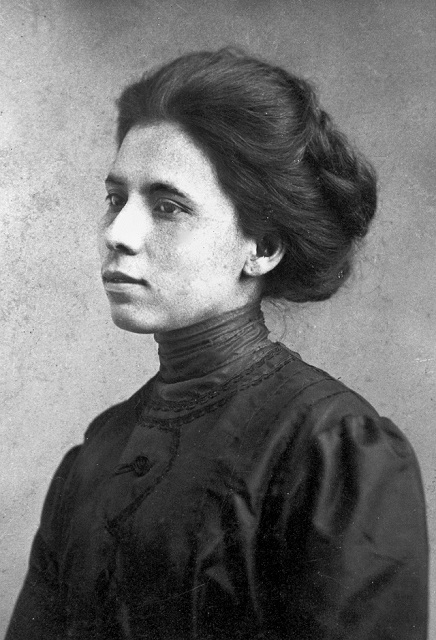 Jovita Idár was born on September 7, 1885, in the border city of Laredo, Texas as one of eight children in her family when Mexican-Americans confronted violent discrimination in the state. She championed the reason for Mexican-Americans and Mexican immigrants. The Idár family were essential for the gente decente, whose families approached great education and opportunities than numerous méxico-tejano families didn't have.
Jovita Idár earned her teaching certificate in 1903 from the Holding Institute in Laredo. She was educated in a school in Los Ojuelos, found about 40 miles east of Laredo. Idar understood that her teaching efforts were having little effect on student lives because of the ill-equipped segregated schools.
Against the backdrop of the Mexican Revolution, which kept going 10 years from 1910 through 1920, Jovita Idár worked for a series of newspapers, using her writing to move in the direction of making an important and successful change. She started her career in journalism at La Crónica (The Chronicle), her dad's newspaper in Laredo, Texas, her hometown. La Cronica devoted quite a bit of its coverage to focusing light on the social injustices looked by Mexican-Americans, especially in Texas.
On this week in 1911, a group made by La Cronica held the Primer Congreso Mexicanista — the First Mexican Congress — which brought incredible personalities like Jovita Idár together to retaliate against racism and inequality toward Mexican-Americans. In 1911, she and her family settled the First Mexican Congress to organize Mexican-Americans across Texas in the battle for civil rights. Expanding upon the female support in the congress, Idár then established the League of Mexican Women and served as its president.
While working as a journalist, Jovita Idár became the president of the newly-established League of Mexican Women—La Liga Femenil Mexicanista—in October 1911, an association with an attention on the education of Mexican children, in Laredo to offer free education to Mexican children.
In 1914, when Jovita Idár got back from her volunteer nursing work at the border, she started writing for El Progreso. An article published in El Progreso scrutinized President Woodrow Wilson's order to dispatch U.S military soldiers to the Mexico–United States border, had outraged the U.S Army and Texas Rangers. The Rangers endeavored to close El Progreso, yet Idár blocked the entrance to the newspaper office. At the point when she was not at the newspaper office one day, the Rangers got back to ransack it and to destroy the printing presses, successfully closing down the newspaper.
After her dad died in 1914, Jovita Idár became the editor and author at La Crónica, where she kept on uncovering the conditions that Mexican-Americans and Mexican immigrants were living under at that point.
Jovita Idár was likewise dynamic in the First Mexican Congress—the Primer Congreso Mexicanista—an association that united Mexican-Americans to talk about issues, for example, their absence of admittance to sufficient training and financial assets.
Jovita Idár's life and legacy were likewise recently retold by The New York Times as a major aspect of a series of "overlooked" people who didn't initially get a eulogy published, as well as in celebration of the 100th anniversary of women acquiring the right to vote in the United States.
Jovita Idár died on June 15, 1946, at 60 years old in San Antonio, Texas, US.
Google Doodle Celebrating Jovita Idár
On September 21, 2020, Google Doodle observes Jovita Idár, who elected president of the League of Mexican Women, a women's activist association relatively revolutionary in joining women around the critical educational, social, and political issues confronting the Mexican-American community during the First Mexican Congress, which met the week of September 14 to 22 in 1911.
In Google Doodle's fine art, when officials rode up to the El Progreso office, Jovita Idár stopped them and constrained them to turn back—a scene recreated. In 1914, El Progreso published an article contradicting President Woodrow Wilson's deployment of troops to the U.S.- Mexico border.
Because of that article, a group of Texas Rangers tried to ransack the newspaper's office, yet Jovita Idár stood intensely at the entrance, keeping the attackers under control. Unfortunately, the Rangers later returned on a day when Idár wasn't there and completed the activity, destroying the El Progreso printing presses and office.
As Latin American History Month proceeds through October 15, we may see one or two more Google Doodles respecting other ground-breaking figures all through Latin American histories like Jovita Idár and Felicitas Mendez.