KAY SUKUMAR – A CITIZEN OF THE WORLD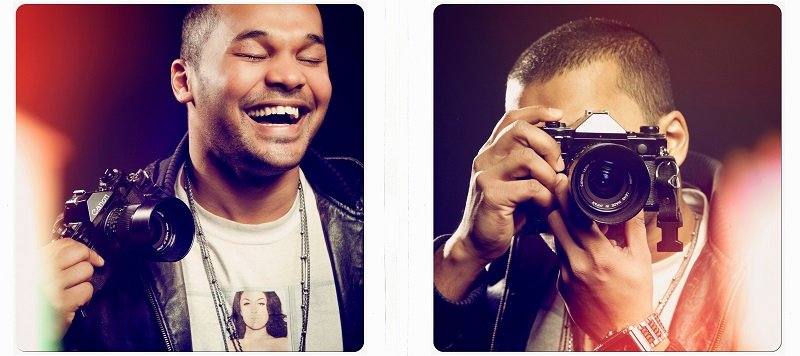 "You only realize how big the world is once you start travelling". Australian fashion photographer Kay Sukumar who is now established in most of the major cities of the world including London, New York, LA, Paris, Amsterdam, Mumbai, and Sydney, believes that travelling helped him re-discover his own potential and grow as an artist.
Kay set out to make an impression in this glamorous world of fashion photography and move out of his comfort zone which was Sydney in Australia in 2016/2017. Since then he has travelled and worked with major brands such as ASOS, Steven Khalil, Debenhams, KOOVs fashion in more countries than we can imagine. How? we asked and with a smile he replied: "cause I let my surroundings inspire me and to me that's the best form of inspiration as its natural and organic". For most of his work, Kay pulls his inspiration from his surroundings which can be anything from people, to the way they dress in different parts of the world, color, shape, size, texture, something as simple as an innocent conversation with a stranger can even trigger inspiration, he adds. So according to Kay Sukumar, keeping an open mind and exploring where ever the wind goes and letting the idea come to you organically has become a way of life.
Kay Sukumar worked on and off in London since 2015 but only made the move to London in 2017 which according to him was a very important moment in his life as it changed his prospective and opened a lot of unexplored territory for him to gain his inspiration from. Being no stranger to the world of hard work and no sleep, Kay quickly got to work and managed to rent a studio on a monthly basis where he would do all his portfolio shoots for new and established models from all the reputed modeling agencies in London.
With the likes of top global agents and agencies such as IMG models, Tess Management, Select Model Management, MILK models, STORM, Established models, NEXT London to name a few, Kay has managed to build a reputation for himself as one of the best "go-to" photographers for outstanding headshots/cover shots as well as to build a completely ready to use portfolio for up and coming models as well as established models who are looking to refresh there book.
Creating such beautiful work for all the new faces in London, it was only a matter time that the word got out about his effortless photography style that was helping models in London be seen in a new light and land jobs with big casting agents. Division Models from the Netherlands was one of the first agencies in Europe to get in touch with Kay to book him to build a set of completely new portfolio and raise the brand standard of the agency with his images. Since then he has worked with multiple agencies in and around Europe helping agency models build a strong standing to go to casting for big clients.
Its very exciting to see this young entrepreneur go from success to success with every new project he decides to take on in different parts of the world. With his recent shoots in Switzerland, Sri Lanka, Azerbaijan, Kay Sukumar has really claimed this title for himself as a true global citizen of the world who goes where the wind goes creating magical work making this world a better place, one picture at a time.
Connect with Kay Sukumar here,
www.kaysukumar.com
@kay_sukumar