Kuwait and Canada want to improve their partnership and ties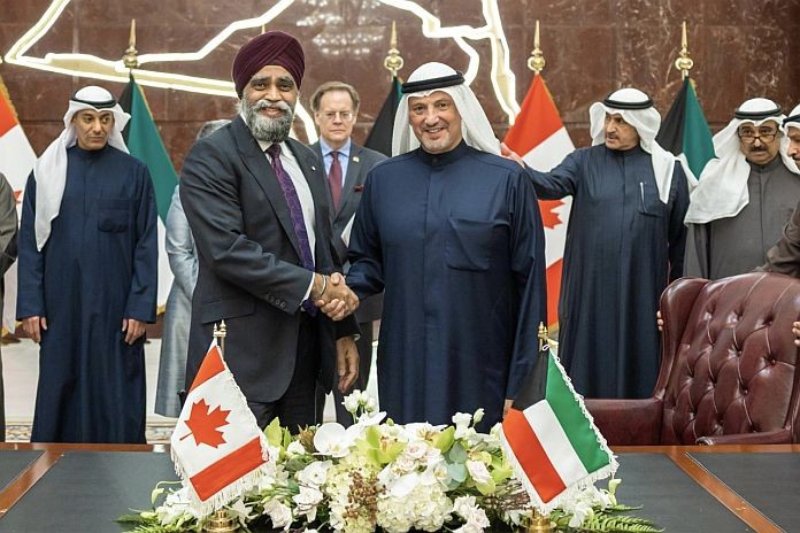 On Monday, Sheikh Salem Abdullah Al-Jaber Al-Sabah, the foreign minister of Kuwait, conferred with Hargit Sagan, the visiting Canadian Minister of International Development, and his delegation.
The two sides discussed ways to strengthen and activate bilateral partnerships in a number of development fields, primarily humanitarian, with the goal of supporting humanitarian situations worldwide during the meeting.
The latest international and regional developments as well as their bilateral coordination were further discussed by the two sides.
The Kuwaiti minister praised the advanced and prosperous cooperation that exists between Kuwait and Canada on all levels.
In the meantime, Sagan stated that he anticipates that the two friendly nations will continue to work closely together in all domains.
He praised Kuwait's wisdom and its well-balanced foreign policy, as well as its efforts to consolidate the foundations of the region's peace and security.
Sagan expressed gratitude to Kuwait for its tireless efforts, humanitarian projects, support for development, and assistance to people all over the world.
He also mentioned how the late Emir of Kuwait, Sheikh Sabah Al-Ahmad Al-Jaber Al-Sabah, was honored as a humanitarian leader and the State of Kuwait as a center for humanitarian action.
A Memorandum of Understanding (MoU) was signed by the Kuwait Fund for Arab Economic Development and Canada's Department of Foreign Affairs, Trade, and Development (DFATD) following the gathering to increase cooperation in financing economic and social development in developing countries.
The memo also discusses technical expertise and information sharing, bilateral coordination in response to humanitarian crises and natural disasters, and the determination of the two nations to strengthen and expand their ties across all sectors and levels.