UAE and Saudi Arabia dual listing by Americana Restaurants has been completed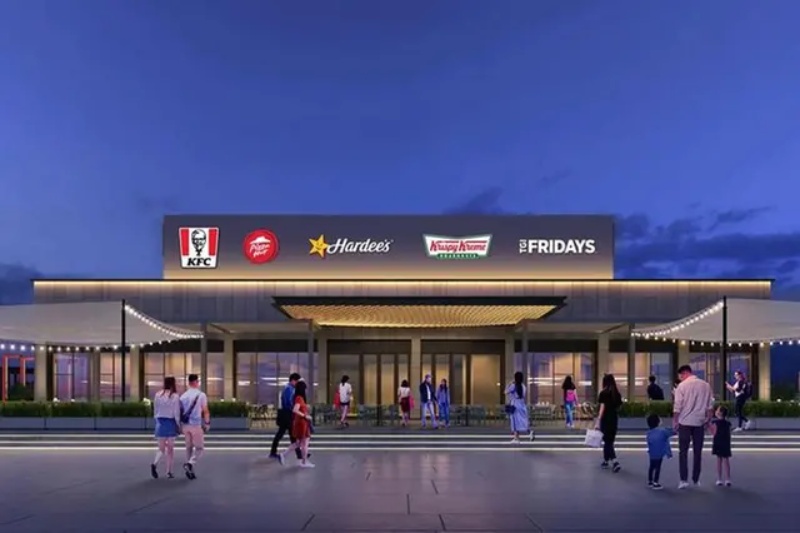 After raising $1.8 billion through an initial public offering (IPO), Americana Restaurants has completed its dual listing on the Saudi Exchange and the Abu Dhabi Securities Exchange (ADX). In the UAE and Saudi Arabia, the franchise operator with its headquarters in Kuwait will trade under the ticker "AMR" and "Americana."
One of the largest franchise operators in the Middle East and North Africa is Americana. The restaurant group, which was founded in 1964, has licenses for 2,050 food and beverage outlets across 12 countries in the region. These establishments include KFC, Pizza Hut, and TGI Friday's, as well as a growing coffee shop portfolio.
In Egypt, Kazakhstan, and Jordan, where it currently operates more than 70 stores, Americana is the sole franchise partner for Costa Coffee. It also owns and operates 243 Krispy Kreme stores in Egypt and Jordan, and it is opening a franchised Peet's Coffee location in the United Arab Emirates to introduce the US specialty coffee chain to the Middle East.
At the official bell-ringing ceremony at the Abu Dhabi Securities Exchange, Americana Restaurants Chairman Mohamed Ali Rashed Alabbar stated, "The successful conclusion of our IPO is the culmination of Americana Restaurants' transformational journey, as well as a remarkable milestone for the growth and depth of the region's financial markets."
"ADX continues to foster collaboration across the region and is proud to play an increasingly central and pivotal role in the regional capital market landscape," Alabbar added.
Alabbar also credited the UAE's status as a "prime investment destination" and "a range of initiatives to enhance the infrastructure of the Saudi capital market" for providing Americana's "new chapter of growth" with significant opportunities.
The United Arab Emirates (UAE) and Saudi Arabia, which together account for 29% and 21% of Americana's $2 billion in annual sales, have emerged as key markets for Western food and beverage brands looking to expand in the Middle East.
According to World Coffee Portal, the Saudi branded coffee shop market grew by 18.5% in the past year to more than 3,550 locations, making it by far the region's largest. In the interim, the UAE has a highly developed hospitality segment geared towards huge expat and tourist populations, yet additionally, an undeniably connected with the domestic customer base.
Over the past year, the Middle East and North Africa market as a whole expanded by 10.5% to more than 8,800 outlets. World Coffee Portal predicts that by 2027, the region as a whole will have more than 9,190 outlets.