Lea Vasquez connects with lost family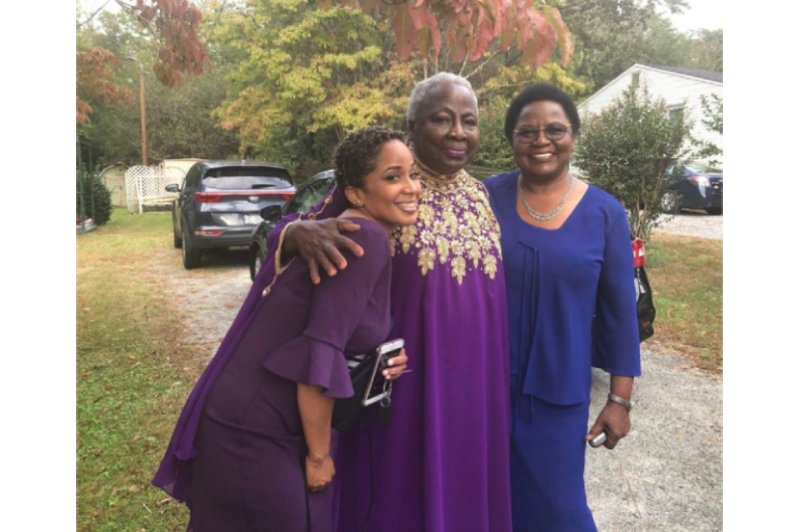 There are many sites claiming to find your long lost relatives and family history but do they really
Work?

According to the Vasquez family it does, or should we say the Floyd family. In an attempt to find out
more about her heritage, Lea Vasquez, her dad, and 2 of her sisters decided to give one of these sites a
try. Little did Lea know that this decision would change her life forever. Upon receiving the results,
they all found distant cousins, family members and gained more information on their overall heritage.
Lea however stumbled across something she never expected to see.

Interview with Lea Vasquez
Interviewer: "So according to this ancestry/DNA site, how was this man that looked like your mom
related to you and were you nervous to reach out to him?"
Lea: "Ok, so they actually said the man was my 2nd cousin. Surprisingly I wasn't nervous because I felt
like I had nothing to lose even if he didn't respond, so I just decided to give it shot. I think I just gave it to
him straight and let him know that he popped up as 2nd cousin under my relatives and he that looked
very much like my mom, no offense. Lol because you know obviously she's a woman (laughs) and then I
told him that my mom was adopted, never knew her biological parents and maybe he could point me in
the right direction."
Interviewer: "So what did he say?"
Lea: "Well a couple of days went by and I was like aww man, but then he messaged me back and asked me
who my mom was. So I told him, we exchanged numbers and he actually wound up calling me. So when I
answered, he was like so where do you want to begin. (Lea laughs) He was pretty transparent and told
me that his dad was 1 of 13 siblings, all seven of the men had unfortunately passed but the other six
were women and they were still alive. So I started thinking, if he's my 2nd cousin, then he's my mom's 1st
cousin which means that his father is my mom's mother's brother and since all the women are alive, the
opportunity for me to meet my biological grandmother was there. I know that's a lot sorry. (Lea laughs). I
didn't tell my mom just yet because I didn't want to get her hopes up just in case something didn't pan
out the way I hoped it would."
Interviewer: "That's completely understandable. It's amazing how you guys were able to put that all
together after your first phone call."
Lea: "Yea It's like putting pieces of a puzzle together."
Interviewer: "So what happened next?"
Lea: "My cousin told me that one of the six women was like a mother to him and she knew all the family
secrets, so he would ask her and get back to me as soon as possible."
Interviewer: "That's deep. All of the family secrets? Wow"
Lea: "I remember telling him I don't want to embarrass anyone or make anyone feel uncomfortable so
what's the best way to go about it and that's what he told me.
Interviewer: "Right because it's a touchy situation. So let's talk about when you got that call."
Lea: " I'll never forget I was in a Target parking lot and a North Carolina number called me. I remember
my cousin saying that the family lived in North Carolina, so I automatically had this feeling that it was
someone from the family but I didn't know who."
Interviewer: "Moment of truth, who was it?"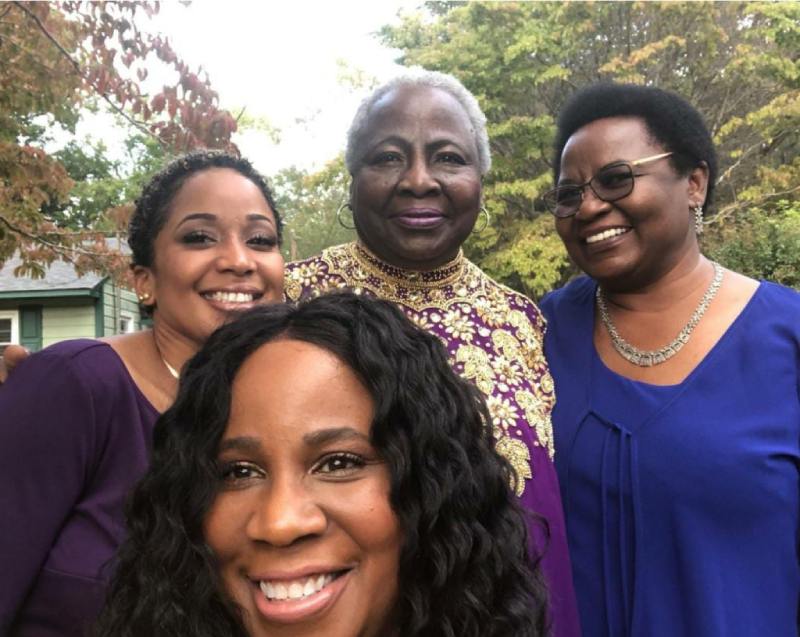 Lea: "The person on the phone said Hi Lea, this is your aunt, I said, Hi auntie, (laughs) then she
immediately said your biological mom's mother wants to talk to her and she wants to talk to her now."
Interviewer: "Amazing. So you took a trip out and what was that like?"
Lea: "I did take a trip out to North Carolina, but before that, my mom was able to attend a family
reunion where she met everyone for the first time. So it turns out I have 4 aunts and 1 uncle and tons of
cousins. Timing really is everything because I was able to attend my grandmother's 80th surprise
birthday party and I even got to sing at it. I could always sing but never knew from what side of the
family. Like, I've done singing competitions and have gotten far like American Idol and The voice but I had
no idea where the love for singing and music came from. When I met my aunts in North Carolina, I found
out that all of them could sing, and just knowing that small factor made me feel good and made me feel
that more a part of the family. One of my great aunts even made a huge official family book about our
entire family dating back to generations and I found out my grandparents had a lot to do with building
up the community in North Carolina, like the churches and property out there and things like that. My
grandmother even received a black achievement award from the U.S. Senate in Washington D.C. for all
the community work that she contributed to in Stanley North Carolina.
I would never take away anything from my grandparents who helped raise me and who I love with all
my heart but it does feel good to know my history and I'm still meeting more and more family until today.
So if someone were to ask me was it worth it and do these DNA sites really work? I would say hands
down, yes. (Lea throws her hands up and smiles). You might like what you find or you might not, but the
one thing that you will find, is the truth and that's something I think everyone deserves to know."